"Statements and explanations for the exhibition" My Youngest Sister "
Kunihiko Katsumata Solo exhibition with video and photo installation "My Youngest Sister"
IG Photo Gallery
from January 10, 2020 to February 15, 2020 Exhibition Hours: 12:00–20:00
Address: 302 Tatsunaka Bldg., 3-13-17 Ginza Chuo-ku, Tokyo 104-0036
https://www.igpg.jp/katsumata2020.html (Japanese)

The death of a person is a matter of course beyond birth, and it may not be enough to talk about it. The life and death of every person is an individual one-off, and I think each is irreplaceable. But there will be some who have sent in some life and death with some specificity. Yet many of them are forgotten to be swallowed by the depths of death without being told. In this case, "specific life and death" is life and death that cannot be said to be "completed life or life". Shinobu Orikuchi categorized the spirits of the dead into two broad categories in his final academic dissertation, "The Other World Ideas in the View of Ethnic History," and described those that had sudden death, non-work death, or death at a young age. We call it "incomplete soul" and try to repel it, and we are trying to release subordination to "complete soul"Although it is customary for the life and death of one person to be of significance only to a close relative, other people in each place or only a few interested parties know, If there is something left behind that is conceived of a variety of hidden individual and social issues that are out of sight, we can think of something through that person's life and death. Maybe you can. In 2005, Nihon Salon in Tokyo and Osaka announced a photo and video work called "To Iwo Jima", which was used by most people at the time of the war, while the first ground war was taking place in Japan today, during the current World War II Through his uncle who died in the mid-teens in the forgotten battle of Iwo Jima, the mentality and problems that dominated Japan at that time and remained in an altered form after the war (these were 2011) And it continues to erupt after the Great East Japan Earthquake) and Joe Rosenthal's photo, "The Stars and Stripes of Iwo Jima", twisted together referring to the history of multiple systems. The reason that Shinobu Orikuchi began to think seriously about "unfinished souls" was greatly affected by the loss of his adopted son, Harumi, also at the battle for Iwo Jima. In this way, even if I use family as a starting point or theme for my production, I do not turn it into a work unless it is related to any social or cultural issues.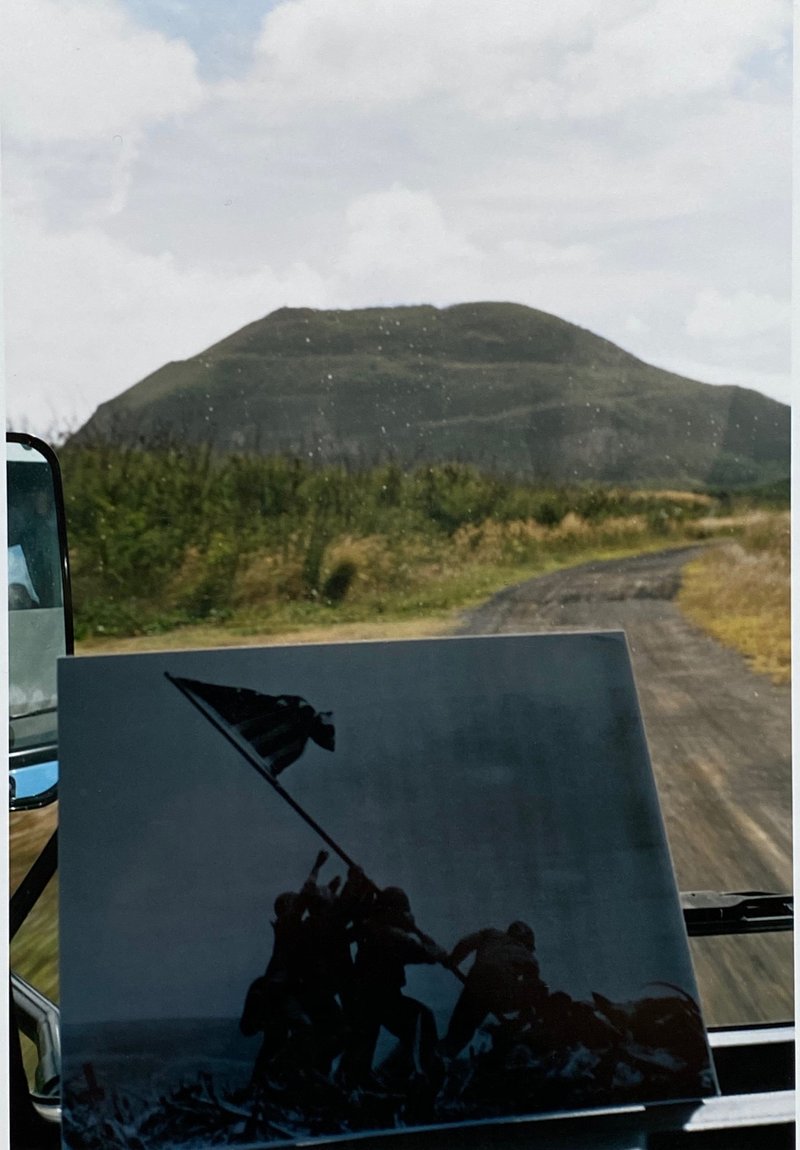 In October 2018, we received a request to have the IG photo gallery perform a traveling exhibition of a solo exhibition "Polyphonic forest" at Gallery 176 in Osaka. However, although there was a certain pride in the format of the work, despite my high praise, I still felt that there was not enough content to come with it. Therefore, we had to hold the event. This exhibition is not based on tremendous self-confidence or conviction, although the content of the exhibition is deserving of some presentation.The fact that it is still in the process of research, production and thinking and must be presented in an imperfect form, and that the subject may be too personal and not as social as you might think There is still doubt that it would be difficult to share this emotion with my heart-shaking audience. Still, one of the reasons for doing this exhibition in this place is the last meeting in real space with my youngest sister who was the most confident and open-minded person of all the people in the world The place was that it was my solo exhibition at this IG photo gallery in the spring of 2018.Although Henri Bergson was a philosopher who emphasized time over space, he wrote that it was a "call" just because something was being said (in a form) rather than being told. It seems to be. If so, it may be enough to just talk now. And I believe that the narrative should not be done by me alone, but by many people who do not speak. The time and space of the polyphonic symphony is the idea of that form in the first place, and the connection between the exhibition and the event during the exhibition.
The title "My Younger Sister" is taken from a poem by Kenji Miyazawa. When I was a fifth grader in elementary school, Kenji read a series of poetry songs about the death of his younger sister Toshi, such as "Matsu no Needle", "Voices of Silence", "Eternal Morning", and "Aomori Banka". I remembered that on January 19, 2019. That's because I have a sister, and I thought everyone with a sister would sympathize with the poem. But now I think it may have been a little different. I may have foreseen a future where my sister would die somewhere in my heart and had experienced it earlier in Kenji's poems. The coincidence was a coincidence, and I was planning to conduct off-campus classes at the venue the following summer as a part of my university job. In the summer following the loss of Toshi, Kenji visited Karafuto from Hokkaido through a business at Hanamaki Agricultural School, and was inspired by a group of fine songs such as "Okhotsk's fine song" and "Galaxy Railway Night". I also looked up and photographed the night sky of Okhotsk in the summer at midnight, which Kenji looked up.However, the poetry that Kenji sang cannot be created with my ability. Also, while Kenji and his family cared for their dying daughter and took care of their end, my family was not allowed to approach her body in their last days. It was based on her promise to her husband that she did not want us to show such a figure, and her husband's experience, confidence and conviction that he had overcome a crisis that had existed before Was coming from I miss it, but I don't blame it. My brother-in-law is a healthcare professional and for many years I have relied entirely on him. With his treatment policy, choice of doctors and hospitals, care, daily care and attendance, we were able to remain in a position of irresponsibility thanks to his dedication.However, the fact that the last days were only briefly informed of the situation at each house in other prefectures left us forever with remorse for not rushing, and the fine details of those days It leads to the fact, the daily life of the long struggle that leads to it, and the continuing imagination of conflicts, joy, anguish, and anxiety in the heart, and the repetition and continuation of its own weight and pain. There is no "eternal farewell morning" for sudden death.
As I wrote earlier, "I'm still in the process of investigating, producing, and thinking, and I need to show it in an incomplete form." This exhibition starts on January 10th. It is the day after the youngest sister's birthday. On the birthday of January 9, 2019 last year, I exchanged with LINE as usual, celebrated as usual, and exchanged what kind of gift from my brother-in-law until midnight before 22:00 Finally, she got a funny stamp with a bear's face with a slender human body character spreading her arms outstretched like an old-fashioned entertainer while saying "pa".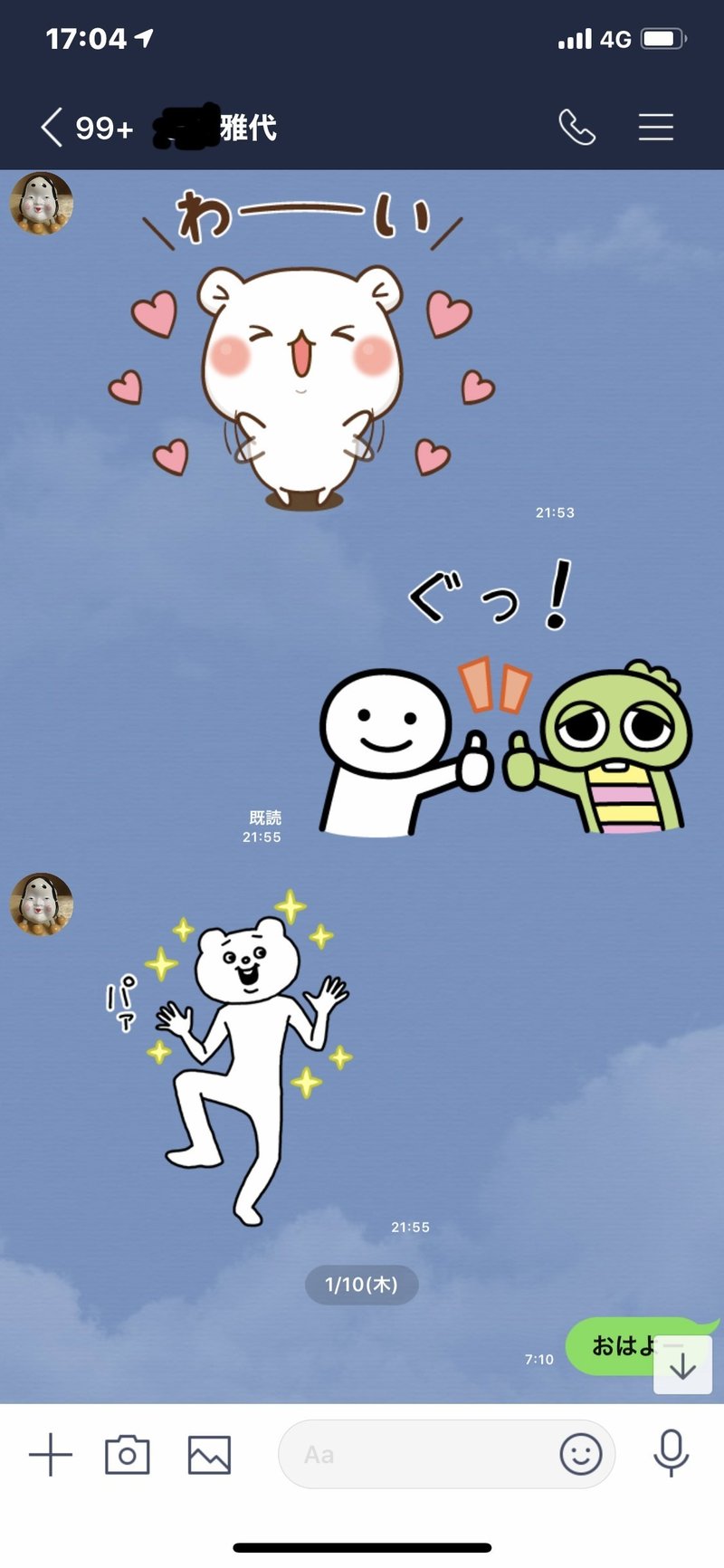 After moving to Tokyo to enter the university, becoming an adult, and after romance and marriage, a progressive disease that was inherent in the body but not hereditary was found, and repeated hospitalization and home treatment were repeated for 20 years. Despite the struggle against the pain of the above illness and the intense pain of surgery involving foreign bodies, she was more cheerful and more humorous than any member of the family, and thus had such a stamp on her. Again, one of the normal interactions was nothing strange, or dared to be the most appropriate for her character.
The next day, January 10,2019, I sent her a good morning LINE as usual. But no matter how long, it won't be read. It was not read after day or night. At the end of dinner, my mother called me. The younger brother was found by her husband who had returned to the bathroom and was urgently transported to the intensive care unit. He told his brother-in-law that he intended to punish himself and drank up the detergent. He was involved in delusions, and he was physically restrained without recovery after returning to consciousness in the intensive care unit. I spent a week with me, and maybe my family was out of my heart, doing my day-to-day work, but was actually out of luck.I knew later that my sister had been going to hospital for schizophrenia since the late 20s. I and my family thought she was only affected by physical illness. I was ashamed of my and my family's uncertainty, and I was surprised at the married couple's willingness not to show such a situation. As Herodotus writes, `` It is not surprising that the mind is also affected when the body is severely harmed, '' so the younger sister's illness and its It seems natural that my sister, who suffered such a illness, lost her heart to the fate of herself and the eternal pain and surgery. She may have suffered from the disparity between my sister's self-image, which she created during her healthy life, and her own body, which was unable to walk. But I also have the suspicion that there was some sense of discrimination in the concealment of the illness of the couple, and that there was fear that they would be discriminated against or evaded. I can't get it.This may have been reflected in the words she ridiculed herself as a disabled person, both physically and mentally, and words that questioned her status as a disabled person. I have scrutinized myself and her, not just mourning my destiny. That may simply be my misunderstanding, and may be perceived as too harsh by other families or those living with illness or suffering.
On the evening of the eighth day after the sister was urgently transported to the hospital, sister's physical condition was calmed down, and she was transferred to a mental hospital for medical treatment. We heard that within two weeks, my mother, my elder sister and my younger sister could meet.I heard my sister's feelings stabilized. I was also relieved to hear that my sister was quiet and polite to the hospital staff and ate alone. A few hours later, I was informed that her cardiopulmonary had stopped. While the nurse took her eyes off, she was falling. She was returned to the intensive care unit of the original hospital, but died. At the time of the call about death, my mother's voice couldn't understand what she was saying with a roar that was unlikely to be a human voice. But that made me understand what happened.I leaked surprises and shouts in a loud voice that I couldn't even imagine. I think the people around were surprised. My concern has also deepened that my mother, who has spent more than 15 years nursing, funeraling and organizing my grandmother and uncle, must face her daughter's death without a break. Because the cause of the immediate death of the younger sister was unknown, and because of the uncertainty of the situation, the hospital called the police and the Police intervened. My brother-in-law rejected a judicial dissection because of her injured body, which had undergone major surgery every few years. I was standing in the toilet for several hours and wept. Because it was late at night, and the next day was the oral examination of the student in charge of the doctoral course, I did not run immediately. What can we do now?
A few days later, I drove from Kyoto and picked up my family in Shizuoka Prefecture before arriving at my sister's house.On our way to my sister's house, my mother repeatedly muttered words that were neither "sorry" nor "boring" and of some strange expression. I was focused on driving and thought that it was so impressive that I would not forget it, so I did not take notes, but I forgot completely. She doesn't even remember that she muttered something.My mother continued to feed regularly for a bedridden child who had disabilities and was almost bedridden. My sister had a phone call with her because she promised to return home in the New Year. My mother seemed to be aware of the dangers of a future situation in her telephone conversation with her during the New Year holidays and later. The return home my sister was looking forward to was suddenly canceled because of her poor health. My sister seemed to want to go home. My sister tried to get a medicine that would reduce some of the physical symptoms that hinder her return. She seems to have been very sick of lying at the pharmacy. A letter apologizing to the pharmacist was later found shattered. On her visit to psychiatry the day before her birthday, she had been told by her long-standing physician to leave the hospital, and she had asked to look for a doctor in the future.Her attempt to commit suicide seemed to be deeply involved in those things and her despair, which she couldn't return to her home alone.She wants to look forward to returning to her mother's home, but her illness was attributable to her mother in the first place. The `` progressive disease that is congenital but not hereditary '' I wrote earlier is a disease called spinal bipartition or spina bifida, which causes dysplasia for some reason when the fetus forms a vertebra in the mother It is considered that the symptoms occur, and the severity of the symptoms varies. In recent years, the Ministry of Health, Labor and Welfare has called for the intake of folic acid, a type of vitamin B essential for growth, to reduce the risk of developing the disease, but at that time such a warning was not made. So while she loved her mother at the same time, she seemed to have a complicated feeling about her mother's nutritional intake during pregnancy, which she did not know but seemed to have caused her illness. I don't know if parents were responsible for it.
Mother and upper sister first went up to the lower sister's house. I drove the car and headed for parking. A voice like the screams of my mother and my upper sister came on my back. At the entrance of my younger sister's house was a picture of Mt. Fuji taken from near my parents' house. A cat whose younger sister was beloved like a daughter fled outside, surprised by a sudden visitor.The sister's house was a two-story house. The younger sister's daily bed was in a dark room with shutters lowered. The body remained warm despite several days. The expression on the corpse's face was very gentle. In plain expression, her face, freed from suffering, looked like a girl.The upper sister repeatedly talked to the body with anger trying to bring the lower sister's soul back toward the body. It seemed to the older sister that the younger sister's behavior was defeat or flight.For her, who doesn't need a friend and stays at her parent's home, I think the existence of her younger sister who was the only peaceful talker was huge.And what was always in my heart and in my younger sister's mind was not the pain and illness of the suffering sister, but rather the future life of the older sister.My sister was highly social and communicative. So I forgot she was seriously ill. I forgot that she was sick and needed to treat her.Every year she has been worried about my uncertain work and my life and sent a Narita amulet. I have never sent her a sick healing amulet.For my sister who was unable to work due to bad health, I bought a stuffed animal that my sister made and sent it to my friend's child. Some of her works and relics, including stuffed animals, will also be set up at the exhibition venue. She loved painting, but she hasn't left much work, probably because she can't concentrate on drawing because of the pain after surgery.

After we faced the corpse, we moved to the living room, where the brother-in-law took out a bunch of photos she had kept and showed them.There were a lot of photos, including ones showing my sister and my family alone, as well as a photo of a younger sister.I had given up that my childhood photographs were all lost due to the poor storage environment of my humid home. Most of them were pictures that I had forgotten, but still familiar to me. There were some pictures I took. I was taking pictures of the wedding ceremony of her, and I realized that she was the first model to be a model when I started working on photography in earnest.I started copying those photos on the spot with my iPhone camera. I was deeply impressed by the younger sister's preservation of many photos before she became ill, and that many of the events that I had forgotten revived with those images.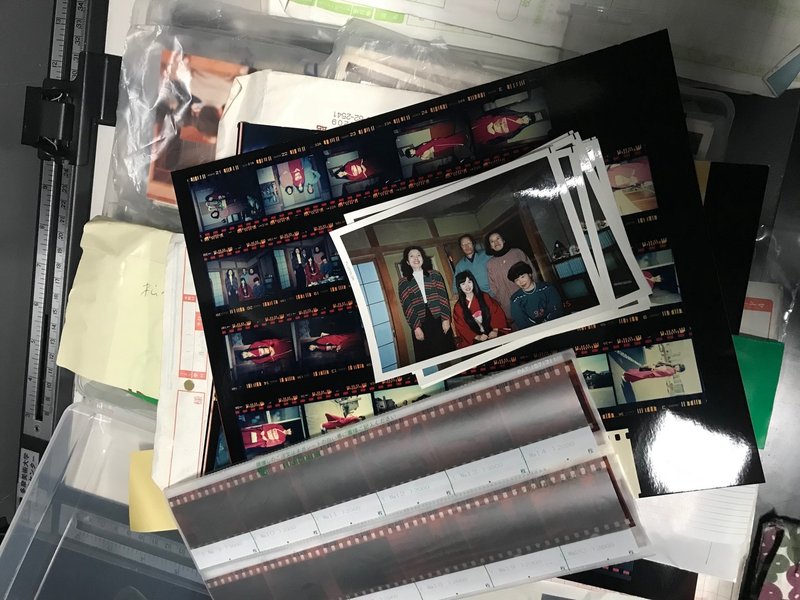 On the landing on the second floor where it is difficult for my sister to climb, there was a picture of the night snow scene taken at a fallow rice field in front of my parents' house. I seemed to give them to their wedding celebrations, but I completely forgot it. All framed print mats are tanned and discolored. There were many photos taken in an amusement park where the Ferris wheel was reflected in the photos.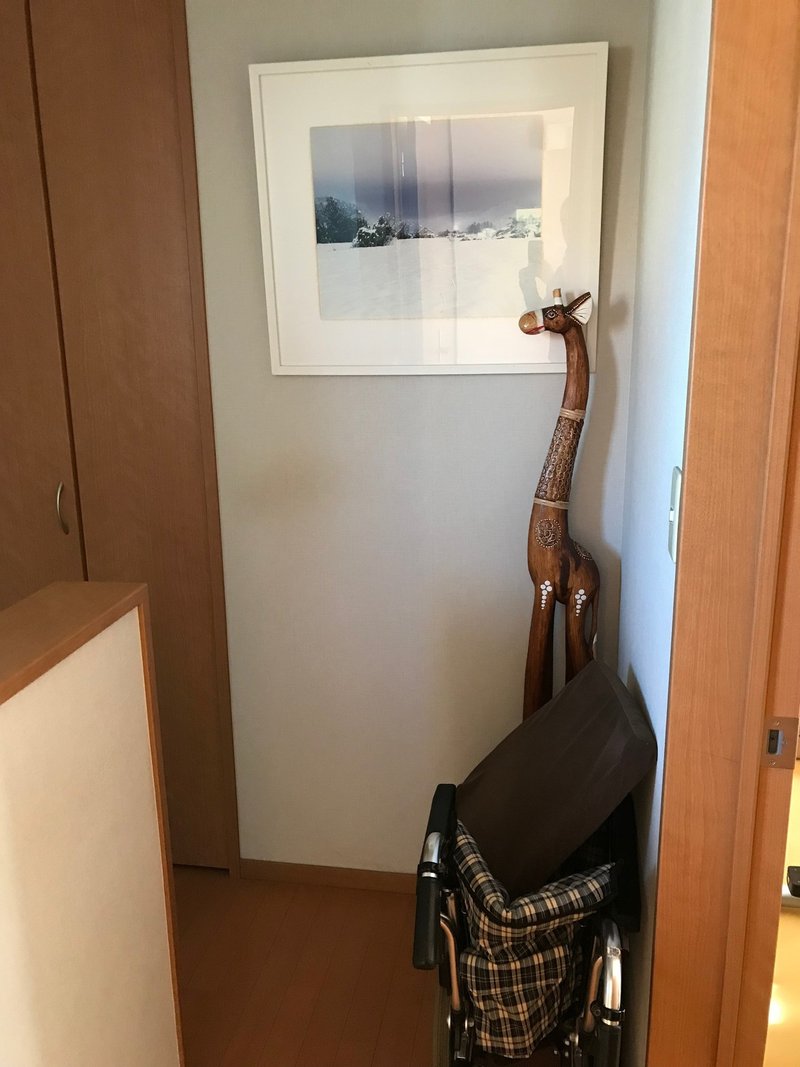 The crematory ceremony was held more than 10 days after the crematorium reservations were crowded. The last time I touched her cheek, I was amazed at the cold and for the first time realized the death, tears spilled.Our dad was sick, so he stayed home and joined at all-night vigil over a body. My father did not cry after the ceremony and crematory. Even the death of his daughter seemed to be a matter of everyday life, as his parents and sisters died between childhood and adolescence. However, he began to cry unintentionally at a greeting at the dining table after the funeral. This is the first time I have seen my father cry in public. For some reason it was interesting and I laughed a little in my heart.According to my brother-in-law, my sister also had a desire to learn photography.The photography course I teach involves many people with disabilities, including hearing impairments, physical disabilities, and mental disorders. I wanted to talk about her willingness to learn while she was alive, but soon realized that my sister had difficulty going to school. I think they were the same idea.Efforts to invigorate the activities of people with disabilities, such as Able Art, the activities of artists with disabilities, the advocacy of the rights of people with disabilities, to correct asymmetry with healthy individuals, customs and laws efforts are increasing. But a seriously ill person, like my sister, can't afford such activities or thoughts and must die in a small room with a lonely moan.The sudden (like / likely / feeling) events, along with the complex contextual phenomena that have been involved for so many years, added that And must be presented in an imperfect form. Following Bataille, it may be said that he tried to "show the possibility of some kind of movement without pursuing the final state of the problem ".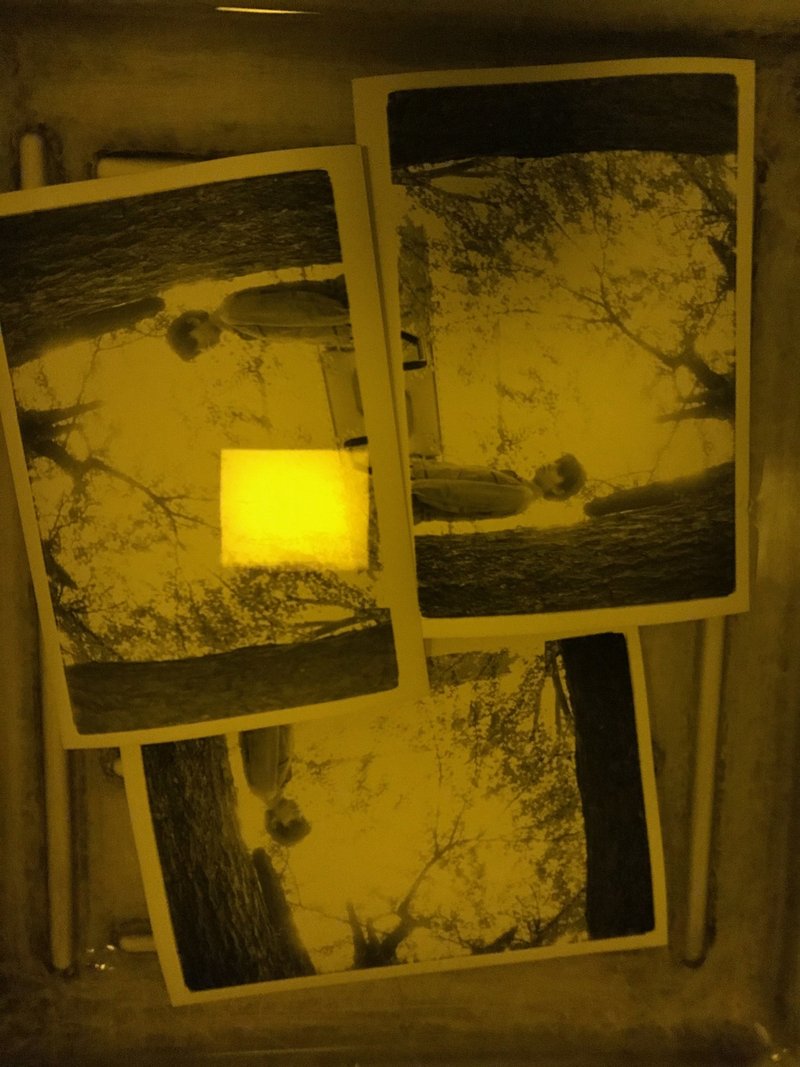 You cannot take new portraits of people who have lost their past shape or body. However, it is possible to retake the person who was in the picture and was in front of the camera and lens at that location. On the easel in the dark room where the negative was projected, the image appearing in the shimmering developer, the past date written on the L version of the shop print was retaken with a camera or smartphone, and I asked myself , Staring at the lost time with sentiment, and confronting the mystery of photography and the life of my youngest sister who had a proud and cheerful life, embracing a complex fate that is never revealed.

※Revised January 16, 2020
Statements and images are updated and added as needed in note.
https://note.com/kkatsumata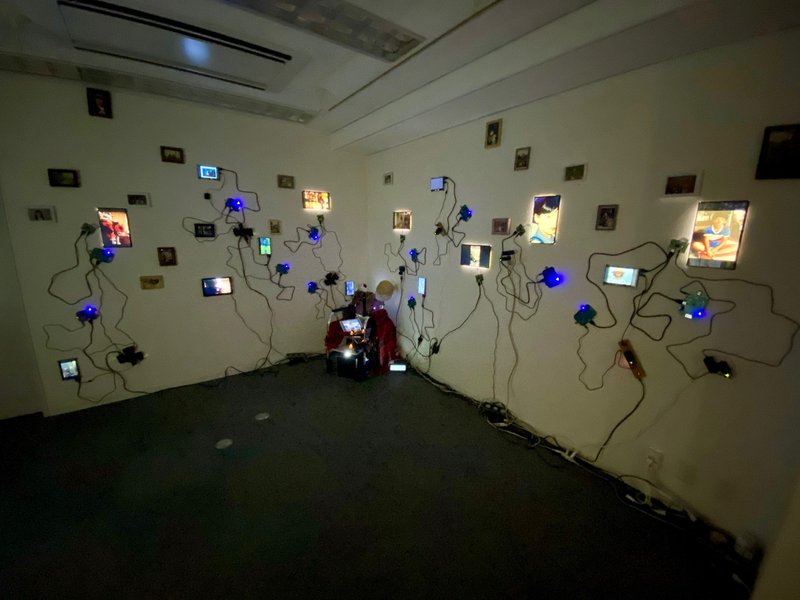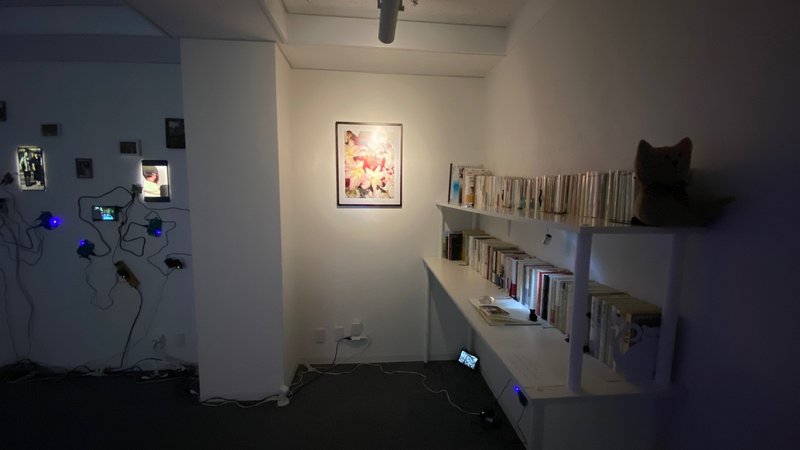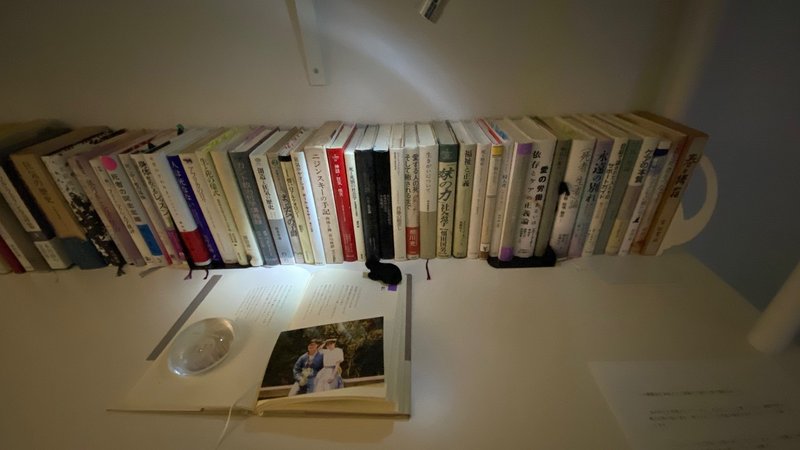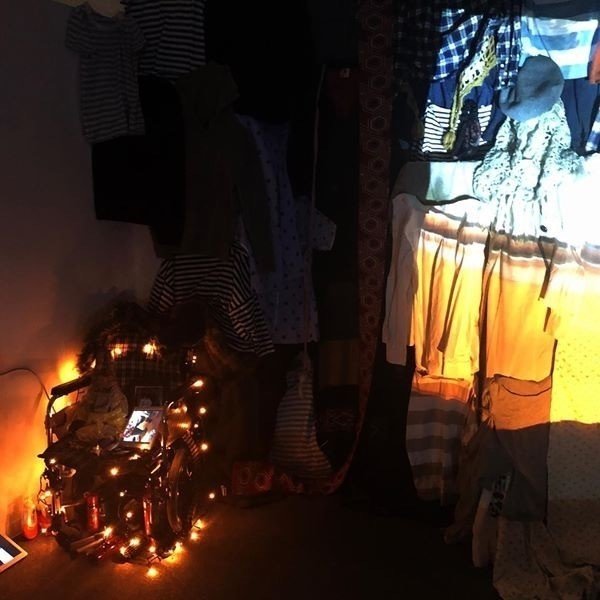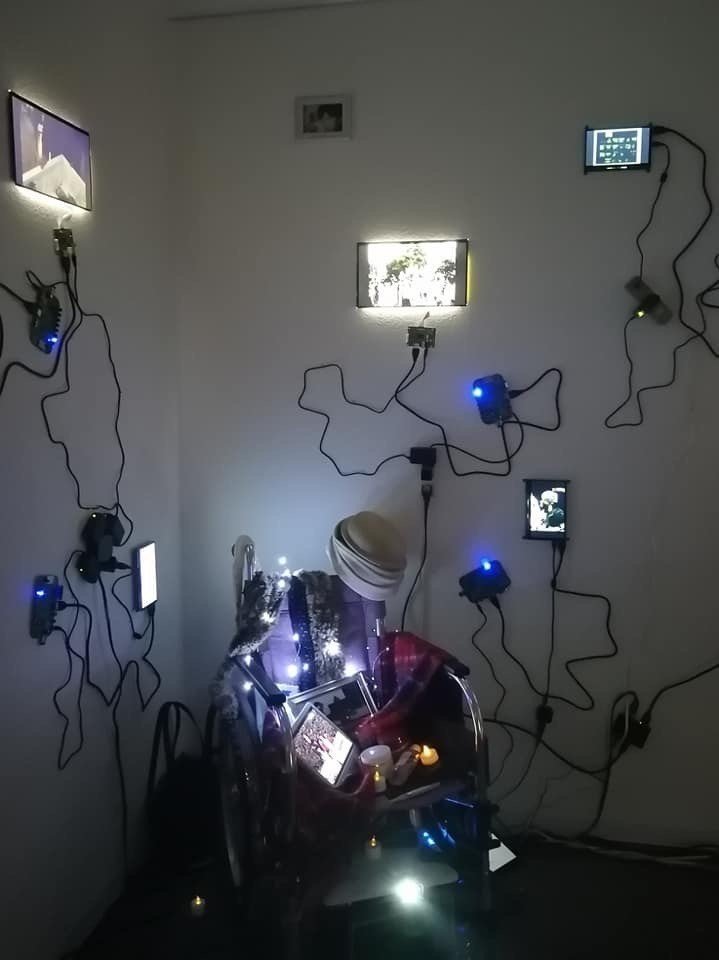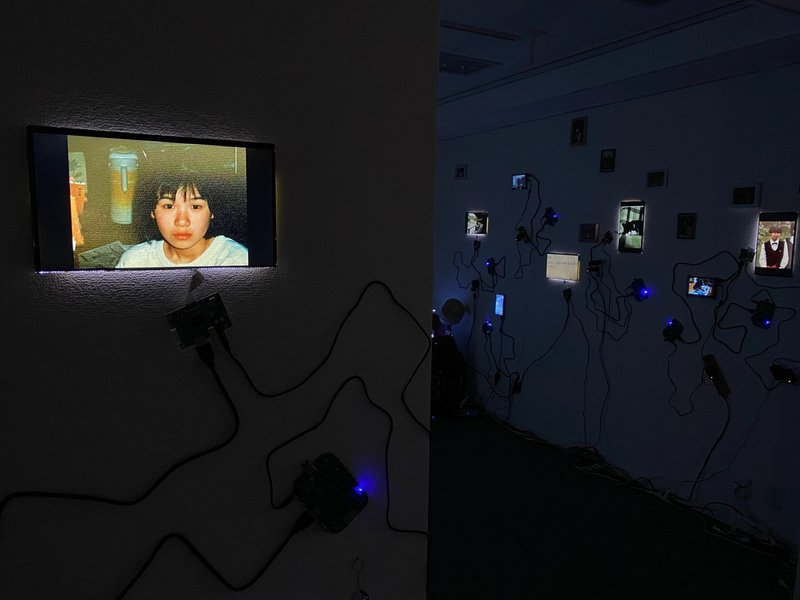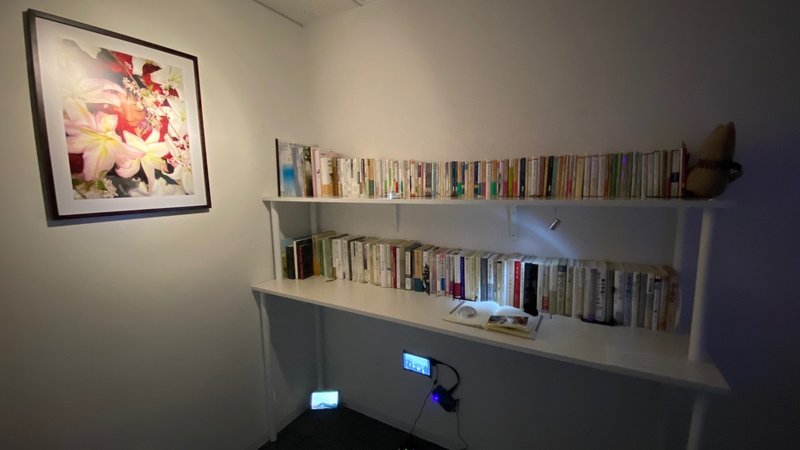 この記事が気に入ったら、サポートをしてみませんか?
気軽にクリエイターの支援と、記事のオススメができます!