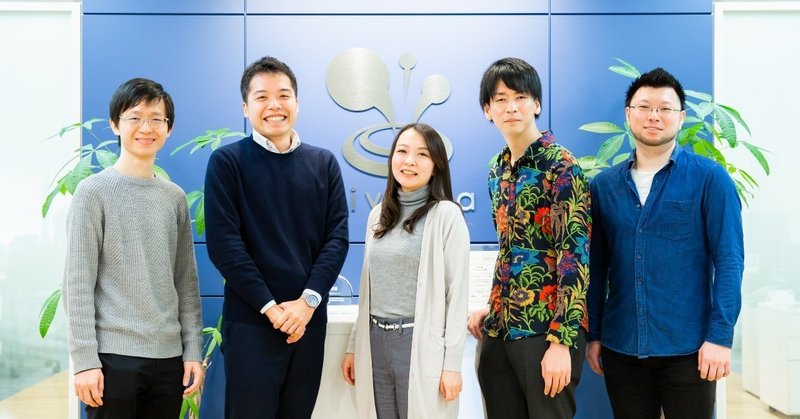 A place where will be appreciated for making what you want ──Diverta information session
Hello, I am the HR department manager for Diverta.
Diverta has been increasing its in-house members year by year. Let's look at what kind of thoughts they have coming into Diverta, and what kind of work they do.
Today, let us talk to some young engineers and sales staff in their second to fourth year joining this company and ask them reasons for joining, and their motivation behind their work. I hope you can see a little of what kind of people they are and the atmosphere of the company!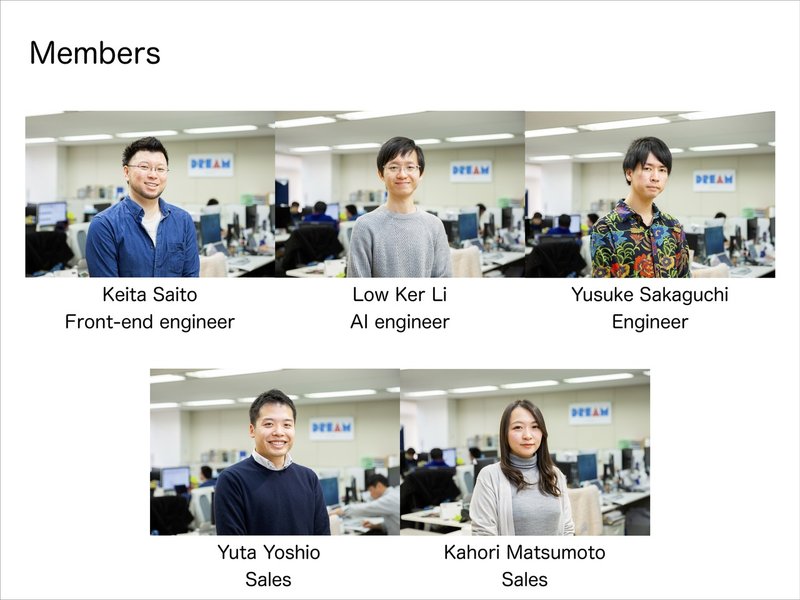 Self-introductions
── Please start with a short self-introduction.
Saito: My name is Keita Saito. I turned 31 this year, and I started working here in 2015, so this will be my 5th year here. I work here as a front-end engineer, working on web-interfaces. But my main work is more like a mark-up engineer, working on HTML and CSS coding. Recently, I'm into snowboarding, and from about December to May I go snowboarding two or three times a month. And I'm also interested in working out and I have no eyes for buying diet products like chicken breasts and dried potato snacks from the convenience store.
Yoshio: My name is Yuta Yoshio. In my workplace, people casually call me Yoshio-kun, and i'll be turning 28 next week(Happy birthday!)I started working here in 2018 as a sales worker. My job here is to understand our customer's needs and wants for their website and communicating them to our staff. I'm recently into futsal, golf, and in my commute time, I play a game called Dorakue.
Matsumoto: My name is Kahori Matsumoto. Right now I'm 30 and I joined this company in 2018. I previously worked as an engineer but I took a childcare leave from work after giving birth and joined Diverta when returning to work. I thought it would be difficult to have time off as an engineer so now I'm in charge of sales. My work is the same as Yoshio-san, I have a meeting with our customers, and after orders are placed, I pass it on to the project manager(PM). I'm recently considering buying a house, so my weekends are filled with meetings. I recently look things up like window frames. (Laughs)
Low: My name is Low Ker Li. My colleagues call me Low-kun. I'm from Malaysia and joined this company when I was 26 in 2018. I'm in charge of AI-related projects and I do back-end to front end web development and core improvement for RCMS. I tried to think of what I'm interested in but I can't think of anything. (Laughs)
Sakaguchi: My name is Yusuke Sakaguchi, people call me Sakaguchi-kun. I'm 27. I joined this company in October of 2018 and it has been just over a year. My work is mainly back-end coding. I entered Diverta as an intern and after about a year and a half, I joined the company. I'm into anime these days, and I often watch the Pretty Cure series. (Laughs)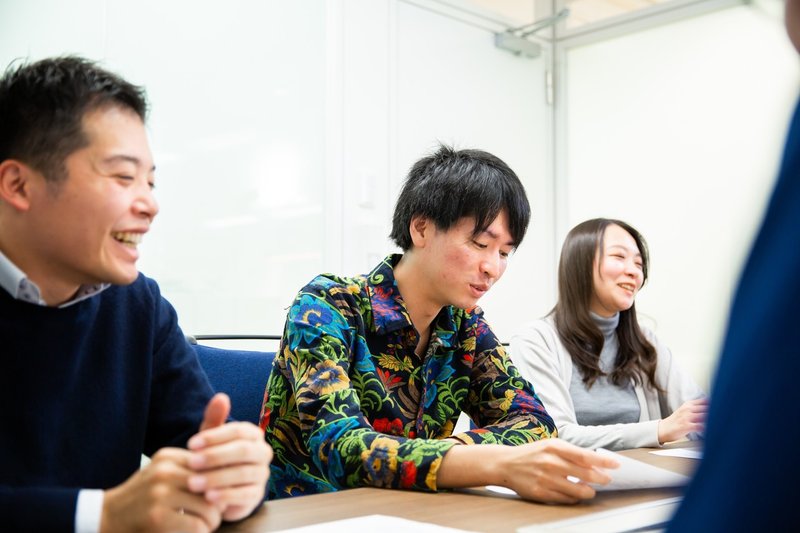 Encounter with Diverta
── What prompted you to join Diverta in the first place?
Low: At first I started working here as an intern. As a Malaysian, I had an image of Japanese companies being strict and having a lot of overtime work. But I was given a surprise, people at Diverta was very casual and friendly. And also, a lot of companies have policies like "This technique has worked for a long time so let's not change" but Diverta actively looks to improve, and a strong desire to use new things and do new things. I joined this company because I was attracted to this kind of attitude.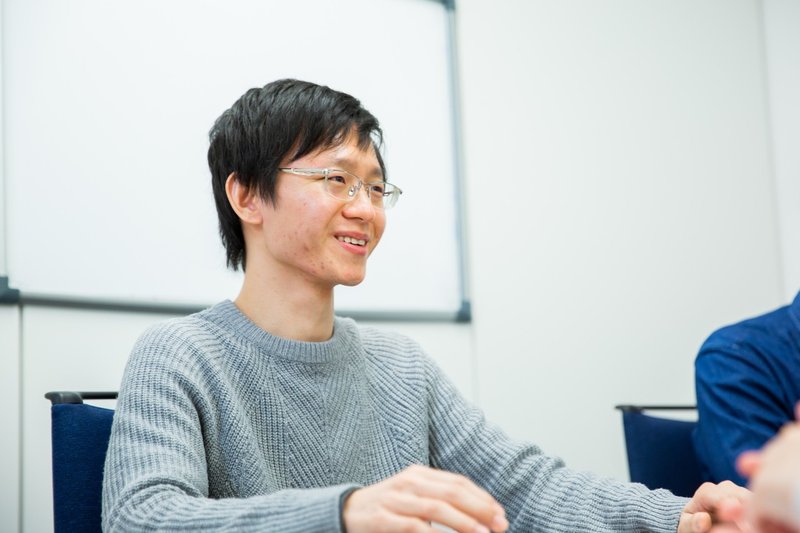 Matsumoto: So when I was talking to my previous boss about a job change, he happened to know the CEO here and he introduced me to this company. I joined as a sales assistant and now I'm in charge of sales. It was just after I have had birth so I valued the flexibility to cater the job to what I want to do and to my lifestyle.
Sakaguchi: I was in university for 8 years and I didn't feel like finding a job. (Laughs) But I joined Diverta as an intern around the time I was trying to find a job, spent around a year, and I decided to start working here. The atmosphere was good, there were lots of interesting projects, and I felt it was very interesting. Also when I started interning here, I had learned to program for about half a year and the people at Diverta taught me properly, so I felt in debt.
Saito: My introduction to Diverta was from a career agent. In my previous job, I worked on HTML and CSS markup and building websites with Wordpress, and I've had an interest in CMS since that time. Since Diverta operates RCMS, I can use my knowledge for website construction, and I liked being able to get involved in my company's products.
The reality of the company
──Did your impression of Diverta change before and after joining the company?
Saito: When I took the interview, I felt the atmosphere was bright, and since I joined I feel everyone states their opinion and I feel it's nice communication.
Matsumoto: Personally I felt it was a relaxed atmosphere rather than a bright one. There is no one correct way to everything, and decisions are usually made from people freely saying their ideas. The company has a philosophy but besides that, it's a think-and-do-for-yourself kind of style. This, for example, affects things like our work time, it's pretty loose and the core time is from 12:00~16:00. (Laughs) people in sales usually come around 10:00 but engineers often don't come until noon.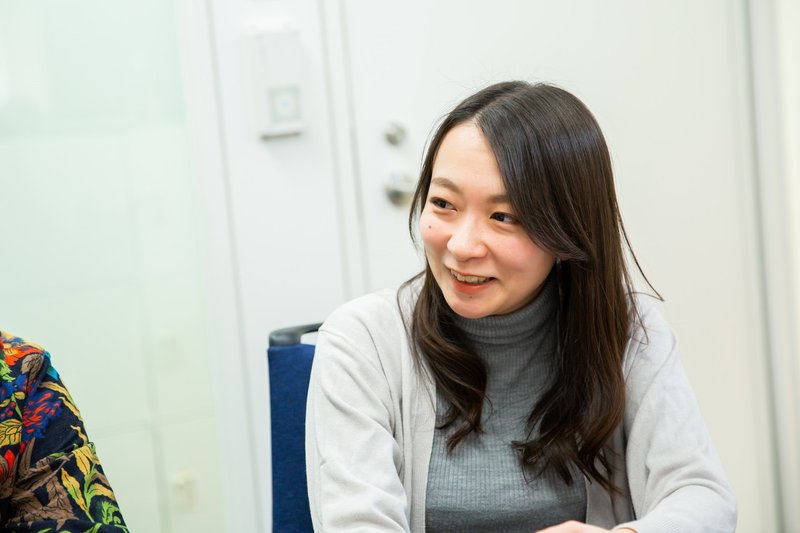 Sakaguchi: Some people do come early, but I have an impression of people coming at different times as it suits. I hate crowded trains and I dislike going out on rainy days, so if it's raining, I'll usually stay at home until it stops. (Laughs) And also low pressure affects me a lot so I'll go to work when I'm feeling well. Our work time is quite free and the flex time is quite helpful.
Matsumoto: Work hours are flexible and workplaces are free too. Diverta has a Malaysia branch, and when I asked if I could go to that branch to lead a project they let me go. Some PMs worked in Japan and decided that they want to work in Malaysia and moved to that branch. Oh yeah, didn't you go to Malaysia too Yoshino-san?
Yoshio: Yeah, I wanted to go to Malaysia so I was talking to my boss and choose what kind of work I do there. Now I use what I learned in Malaysia and incorporate it into my work here. It's not really that I'm special, it's our companies culture to let us do what we want.
A diverse office of more than 5 different languages
──Speaking of overseas, recently the number of foreign employees has been increasing. How do you communicate within the company?
Low: There are many people in the company that can't speak Japanese. So I change the language I speak according to the situation. If Japanese is easier to communicate, I use Japanese, but some people in my group can't speak Japanese, so I'll speak in English first and then translate to Japanese. Also sometimes I need to communicate in languages like French, Russian, or Spanish.
Saito: I can't speak that many languages. (Laughs) Especially many Japanese employees couldn't speak English so our company from October had a half-year English program. We could choose to join the English enhancement project and make teams of four to five people, and we all registered for a Philippines online English conversation service.
Matsumoto: Yeah, There was a mission to complete a certain number of lessons, so everyone was talking like two or three lessons every week.
Sakaguchi: It wasn't mandatory, but about half of the people were participating. I didn't particularly ask to join, but when I just joined the company it was included in my schedule. (Laughs) But it was a good experience to have.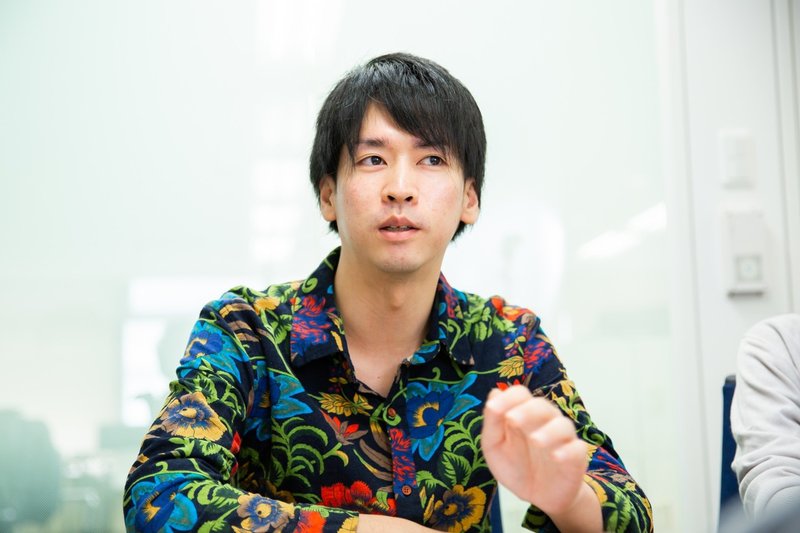 Yoshio: The English program ended around April this year, but people who wanted could continue their English lessons and our company would pay for it. So for the people who want to learn English, it was a very good environment.
Sakamoto: We also had a lunch meeting system called English Coffee Break. If we talk with English-speaking people during lunchtime, the company will pay for our costs.
Low: I usually go with two or three people. I like being able to eat lunch for free. (Laughs)
Yoshio: If you want, they'll let you do it whenever you want. It's a nice environment where they'll support you if you have something you want to do.
Work that you can turn into enjoyment
──What do you feel is rewarding in your work, and what challenges do you face?
Yoshio: I previously did sales of slot machines, and the price of each machine was fixed. So we were evaluated solely on how many units we sold. But in the case of RCMS, the website depends on what the customer wants to do. So we think of the needs of the customers and suggest plans and prices catered to them. It's important to give the customers what most suits them, so I feel challenged and excited.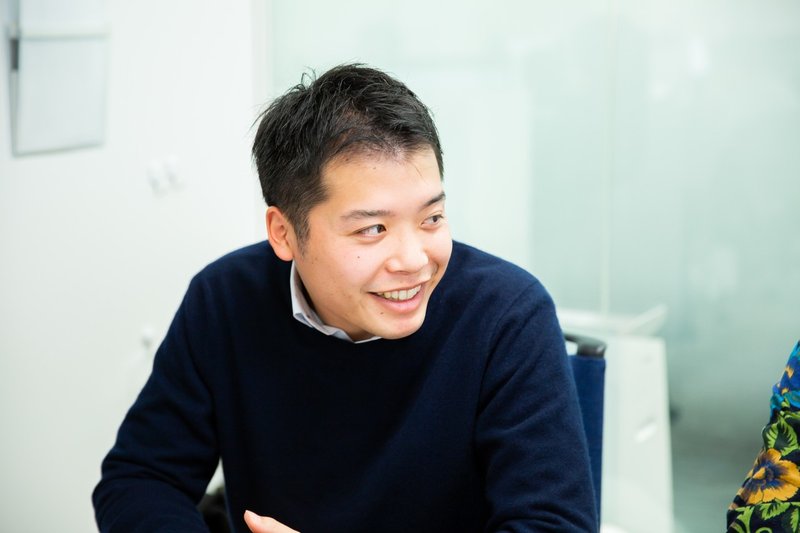 Matsumoto: I feel that too. Diverta is about "Thinking for yourself" and I feel it's very rewarding. In return, I feel there are often a lot of challenges and right now I'm a little lost and thinking what to do. (Laughs) Before I did work that only required specific skills like taking data from a database and making charts. But now every meeting is with a different department. Meetings with engineers, sales departments, and if its companies sometimes the CEO would come too and every time I need to change how I communicate. I'm still thinking about how to communicate effectively to different groups but at the same time, it's very interesting.
Yoshio: When I joined, I remember the CEO Kato told me, "In your previous job you only needed to work with Pachinko store owners, but in Diverta you'll meet a lot of different people from different industries, I will be a nice experience for you". And it was very true.
Matsumoto: The sales department are operating like this every day, how about the engineering team?
Low: Different skills are needed for each project, so it's very rewarding to learn new skills. I often look back to previous projects and talk about what kind of technique to use next.
Matsumoto: Speaking of which, how many projects are the engineers holding at once?
Low: I think it depends on the person, but I have one main AI-related project and some projects that need small improvements.
Sakaguchi: Engineers have about 2 projects every two or three months and in addition, they have maintenance or some projects that need additions to them. Maybe the most amount of projects would be like 10 or so.
Matsumoto: I see, is this style the same to other companies? I thought it was pretty unique.
Sakaguchi: I think it's pretty unique. And even if we have 10 different projects, at Diverta the PM may be all different. So on top of the difficulty of having 10 different ongoing projects, each PM has a different method. So we have to speak up and make adjustments, or it will be even more different if later we find out that we had a misunderstanding. I should really speak up more.
Saito: In my case, my previous job didn't have many people, so I worked with the same people in the same method and style. But in Diverta I started working with many different PMs and at first, it was confusing. Like once I proceeded in doing a project in the way a previous PM did it and it caused a misunderstanding with my current PM.
Matsumoto: The sales department is similar in that sense.
Yoshio: The person in charge is different for each project so it's both fun and painful. (Laughs)
Saito: I feel it's rewarding if you can think of how to do your job better and find excitement in it. If it's an easy job, I try new technologies and tools and propose them to my team, and integrate Backlog and Slack to give me notifications so I won't miss any tasks. It's an environment where if you propose a way to make improvements, they will accept it. So I think if you keep trying to find better things and ways and propose them, I think you'll find it rewarding.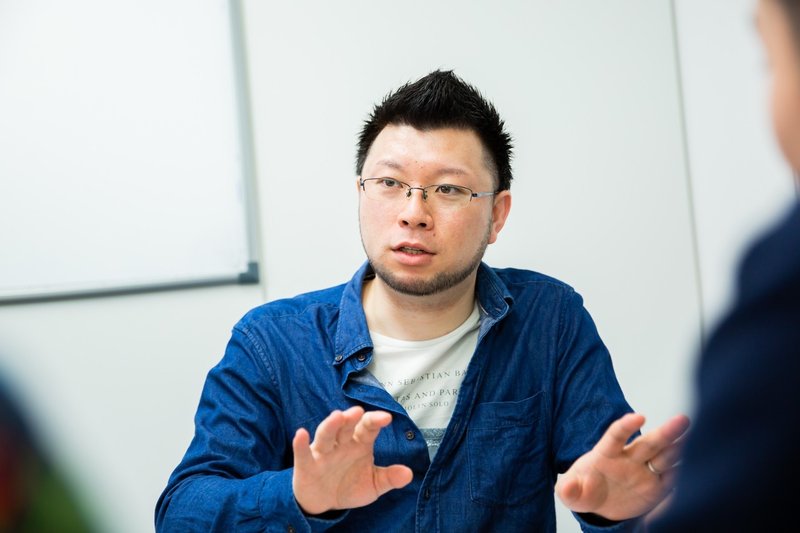 Sakaguchi: Yeah I agree. In developing a website with RCMS if you make a proposal and it gets accepted, you can make that system yourself. It feels like no other to expand and develop our own system.
Low: It's a corporate culture that lets us do what we want. If we have a function we think is good, many people will just write a proposal and develop the system by themselves. Usually, the proposals aren't to make completely new things, and more for formally developing a system they have tried and think will be good.
Saito: One of the features RCMS that I personally like is one Low-kun made. That one is really useful, I'm not going to the details but usually, we need to use several different systems but in the case of RCMS thanks to Low-kun we only need to use RCMS. It's a feature that other CMS does not have. I think it's a feature it has by default but it doesn't outright say so.
Low: I think it's because of its a feature for developers. The code is released but if our customers want to use it we need to tell them how to set it up.
Saito: When a production company makes its own website, right now for example Wordpress is used, but because of the company's regulations and stance, its difficult to take in new technologies. My previous workplace was like this, but now I can do everything by RCMS and I feel its a strength of our system. And RCMS has a lot of benefits from the developer's point of view too. From the point of view of salespersons, what's the reason RCMS is easy to sell?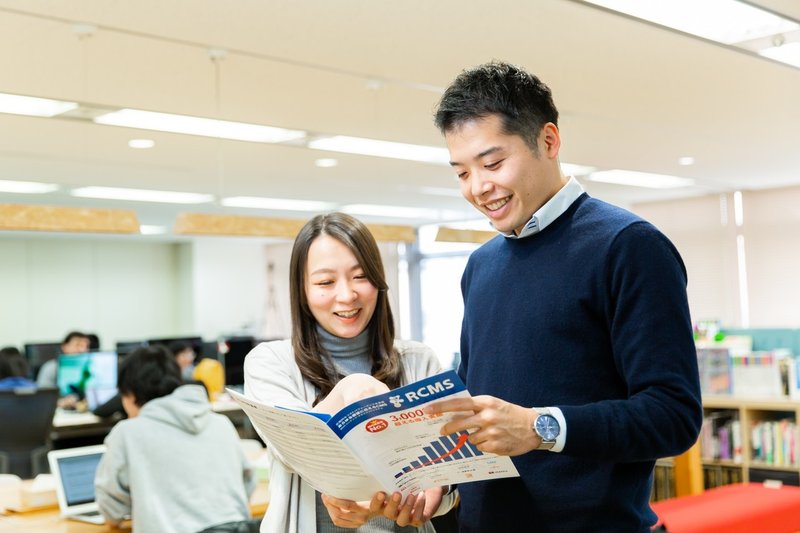 Yoshio: It depends on what kind of product the customers are looking for, but most of them are looking at the price, or its functionality. In terms of price, the license fees are pretty affordable, and since we have a branch in Malaysia, the development costs can be reduced. In terms of functionality, we can develop it to tailored to customers, and the server supports many different products. So we have never told our customers we can't do something.
Sakaguchi: I personally think its ability to support many languages is its strength, what do you take on this?
Yoshio: Multilingual support is one of the features we advertise. There are many features we can propose depending on what the customer wants to do.
Sakaguchi: Are there cases like other companies would say "Multilingual support would cost this much", but since RCMS is easy to implement multilingual support so we can lower the price?
Yoshio: Hmm… I don't think we would be looking at the multilingual support. But when I'm showing a demo to our customers I always explain this.
Matsumoto: I like being able to talk about these things in-house. It's nice to have the actual engineers that are making the products because we can ask technical questions from our customers to our engineers and we can give our customers a quick response. I believe this makes it easy to build trust between us and the customers. In fact, there are many cases were we quickly replied to their questions via our engineers and this led them to place an order for our product.
Low: True, improvement requests can easily be made, especially because the company supports change.
Matsumoto: Yeah, its because the company is so flexible that we can tailor our products to our customer's needs. I think our products sell well because it is easily customized.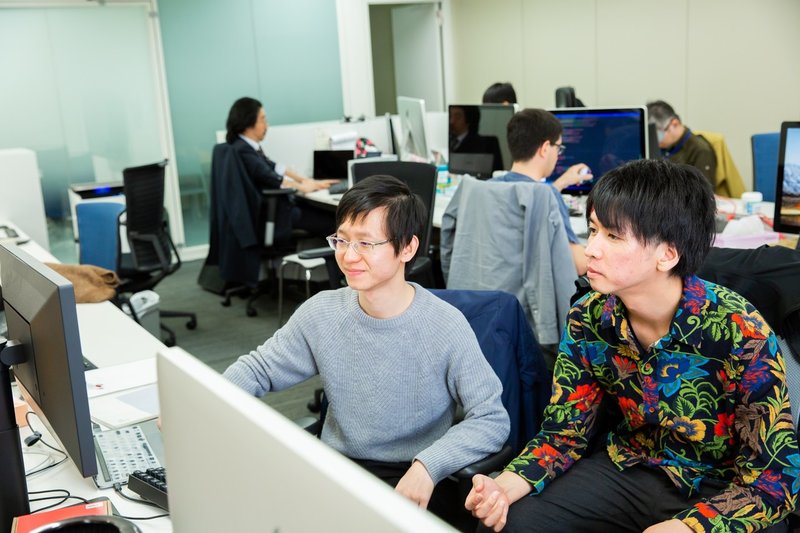 Future career
──What kind of career do you want to build?
Yoshio: I joined as a salesperson, but I'm interested in becoming a PM. I hope I can make it work and keep challenging myself.
Matsumoto: I think there are two ways to step up from the sales department. Going to the technical side and becoming a PM or going into marketing, Yoshino-san seems to want to go to the technical side. In my case my experience in the sales department is very little so before thinking about job changes I want to master this job.
Sakaguchi: Since this company is all about doing new things, maybe I'll hop on the wave and grow further as an engineer.
Saito: I'm a front-end engineer, but the framework of being a front-end engineer is wide. Some people just write Javascript, some people start from being a designer and start writing code. My current work is mark up and HTML, CCS coding, but in the future, I want to grow more as a designer in the future. I want to become a UI designer that can do front-end work such as mark up. In my current work I often mark up the design data that the customers have sent, and when I look at the designs I often feel envious. Recently there's been a lot of new design tools for UI designers so I plan to make proposals to take in those tools.
Low: Most of the time I'm working alone or with one other person, but sometimes an intern comes and I work with them. I would like to make a manual to make a simple system so the intern doesn't feel uncomfortable. Also, I've been taking in a lot of new techs so id like to introduce them effectively into the company too. Even if I open a study group, some people will use the new information but others will never do it, I really want to do something about this. I don't want this company to become a place that is hard to introduce new things too.

To our future colleagues
──We are currently hiring PMs, so what kind of person would you like to work with?
Saito: apparently tools that are used by UI designers are often used by PMs too, in some teams, apparently everyone can use Sketch. At the moment Diverta doesn't have many employees who can use tools like that, but since its a change supportive environment, I think it would be very rewarding to someone that wants tot to test new tools and improve.
Matsumoto: PMs are like hubs to connect sales and engineers, they need to have the sense of the sales department and also know the technical skills of the engineers. I think if you don't value both you will not go far.
Saito: I would like to see people who can suggest new functions to engineers as a PM.
Matsumoto: Yeah, maybe we can implement functions to our RCMS that other CMS don't have but would be nice if they existed.
Sakaguchi: Even if there is no CMS system now that combines company A's CMS function and company B's function, with our RCMS we came make that system.
Yoshio: PMs can suggest the websites they want to customers, and they also can ask the company to make it, so it should be a nice place to be as someone who wants to make websites.
Matsumoto: You don't have to suddenly become a PM, you can start as a salesperson and learn about the RCMS and combine your knowledge of engineering and use it to become a PM, or it could be the opposite as well. If you don't want to become a PM from the very beginning, I think it will be easier for you to start from there. In the case of RCMS you not only need knowledge about web programming, but you also need to have knowledge about CMS. I think it would be very difficult, at least for me to become a PM for a product I don't really understand.
Low: I think the hurdle for everyone is similar since the method and technology used by different members are all different. It may be hard since you will have to learn a lot of new things, but I think it's a very interesting position.
Saito: I think understanding RCMS properly is very hard, but once you understand it I think you can make everything you could imagine. In fact, RCMS has been used by some famous companies, so I think it will be fun to create since it is such a flexible large scale system.
──Thank you very much!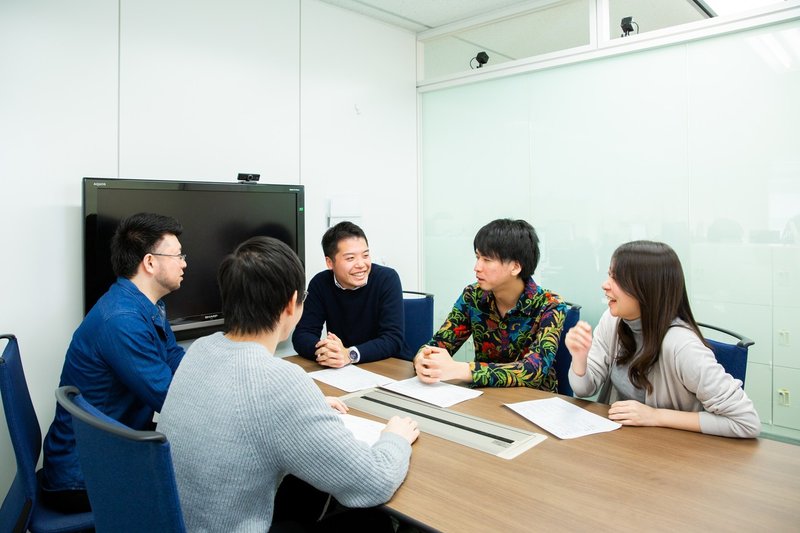 Diverta is currently looking for new members to work with! If you are interested, please feel free to contact us on our homepage below.
(Photo by Makoto Tochikubo, Translated by Halite)
この記事が気に入ったら、サポートをしてみませんか?
気軽にクリエイターの支援と、記事のオススメができます!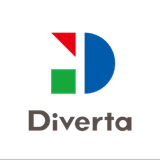 ただしく、たのしく。をスローガンにもつ株式会社ディバータの公式noteです。4000社以上に利用されているRCMS(WEBアプリケーション構築プラットフォーム)や画像認識を中心としたAI関連サービスなどの開発を行っています。
https://www.diverta.co.jp