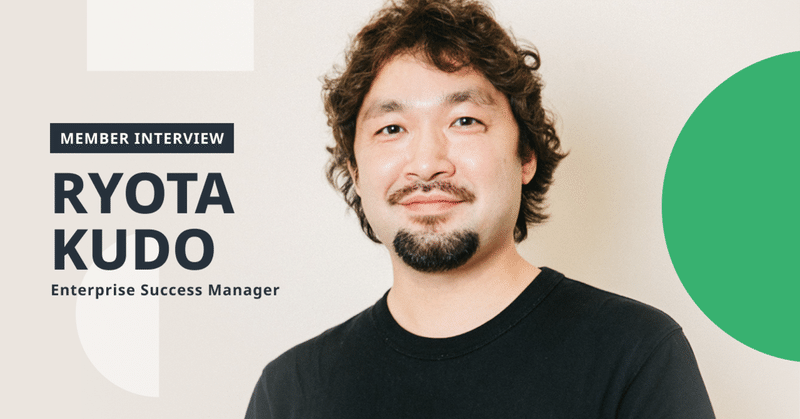 Providing the best onboarding experience to customers with expertise as a systems engineer and infrastructure engineer [Ryota Kudo]
Before joining WOVN, Ryota had a promising career at a systems integration company, where he worked as a manager in systems engineering and infrastructure engineering teams. We talked about the Onboarding team under his leadership and how he wanted to help WOVN board members accomplish their dreams when joining the company in its early days when there were only about 20 people.


Ryota Kudo / Enterprise Success Manager
April 2018: Joined WOVN
2007: Started his career at a systems integration company. He worked on projects for major transportation companies and financial institutions as a manager in systems engineering and infrastructure engineering teams.
Currently, he leads WOVN's onboarding group in the Enterprise Success (ES) team.

Built up his career as a manager of systems engineering and infrastructure engineering teams at a systems integration company
Hayashi (CEO) and I are from Hokkaido, and we used to work together part-time at the same Japanese izakaya restaurant.
When I thought about my future while working as a waiter there, I somehow felt my future was in the IT industry. At that time, I couldn't even use a computer, let alone do a search on Yahoo!, but I decided to go to a professional training college to learn about the IT field.
After graduating from the school, I joined a systems integration company based in Tokyo, where I initially worked as a programmer, working with coding languages such as COBOL and Java.
After that, I worked as a systems engineer for a project with a leading transportation company from my third year. I was primarily in charge of upstream operations, such as defining customer requirements and designs. I was responsible for setting up physical servers from my fifth or sixth year, installing servers in data centers and bringing network equipment together as an infrastructure engineer.
When creating a system for a customer in my previous job, there were several teams and processes involved in the project: the server team installed the infrastructure, the systems engineering team designed the system, the programming team was responsible for the coding, and the operation team planned the operation and developed the operating system.
Among the above, I gained a lot of experience as a manager of the infrastructure installation team and the systems engineering design team.

I have a lot of good memories of working as an infrastructure engineer for 11 years.
Nowadays, cloud computing is the norm, and we can easily set up servers and networks with services such as Amazon Web Services (AWS), but in the past, it wasn't that popular due to security concerns. We had to install servers on our own sites or in data centers.
First, we have to prepare all the equipment, bring all servers and peripherals (e.g., network switches, storage and backup devices, and power supply equipment) to the customer's site, configure them from scratch, connect them together using LAN cables, and set up a computer to manage the server. We had to set up everything ourselves, installing and fine-tuning the dedicated OS and software.
For example, when a new version of a Windows Server was released, I would have to go through the verification process and learn the new technology. The products would be updated frequently, one after another, so I was entirely absorbed and devoted to my work for 11 years.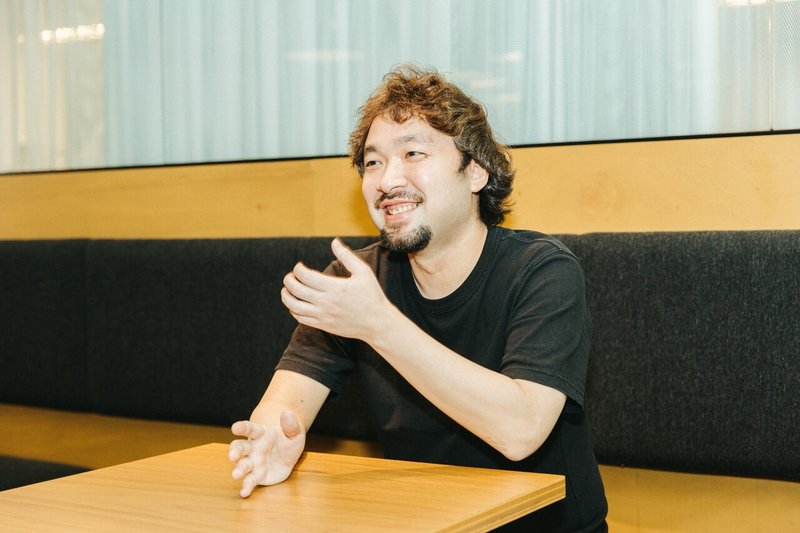 Trusted old friends, Hayashi and Uemori, and chose WOVN over a stable job

I met Hayashi at my part-time job, but actually, our COO Uemori is also from Hokkaido, and we've been close through mutual friends.
So, I think I've known the two of them longer than any other person in WOVN (laughs).
Hayashi, Uemori, and I would regularly eat out together. We would sit in front of the computer, design products together, talk about the IT world, and share our dreams of starting a business together.
Hayashi actually showed me the prototype of WOVN before its official release. He was always knowledgeable about many things and was quick and decisive in his actions. I always figured he would start his own business someday, and he didn't disappoint. I always have, and will always have, respect for him.
When WOVN decided to shift its focus to the enterprise market, I heard that Uemori was looking for CS (Customer Success) team members and integration consultants. I felt I could help and answered the call.
I had always wanted to take on a new challenge but had been reluctant to change jobs because I had a stable career as a manager at my previous company. However, I quit and joined WOVN a month after I heard about the offer from Uemori.
WOVN's worldview and products are fantastic, of course, but the reason I joined was much more straightforward: because the two of them were leading the company.
I wanted to see the company grow for their sake. At the time, I thought that even if it didn't work out, I could accept the consequences if it were for them. In other words, I had confidence and trust in the two of them.

Striking a balance while solving problems
When I joined WOVN, the ES team was called the CS (Customer Support) team. There was only Shoji (now Product Owner), Yamasaki (now CS manager in the ES team), and me. We were always busy and working hard on supporting customers in implementing their projects.
Furthermore, Shoji was also busy coordinating with the product team, and I was half involved in sales.
Although I had been working in the IT industry for more than ten years, I only had a general knowledge of CSS and JavaScript for web-related technologies, so I studied a lot after joining WOVN.
Shoji helped me quite a bit when I first had to deploy a library.
On the other hand, when I had to work on projects that required knowledge of systems, my experience as an engineer came in handy.
For example, a website that shows train line statuses actually retrieves data from a system that manages the train information.
In those kinds of cases, I was able to talk with customers about their requirements for their website structure quite easily since I had knowledge about server and network configurations from my time as an infrastructure engineer.
Also, having worked as a systems engineer and infrastructure engineer, I can estimate the cost of implementing multilingual websites when developed from scratch. So perhaps one of my strengths is that I can talk about how much customers could reduce in terms of man-hours or costs by implementing WOVN.
If we focus only on the system in front of us, we may encounter problems during actual operation. Depending on the project, the customer's point of contact may be the IT team or a web production company. I try to come up with a proposal that considers the overall balance and provides a comprehensive solution to the problem.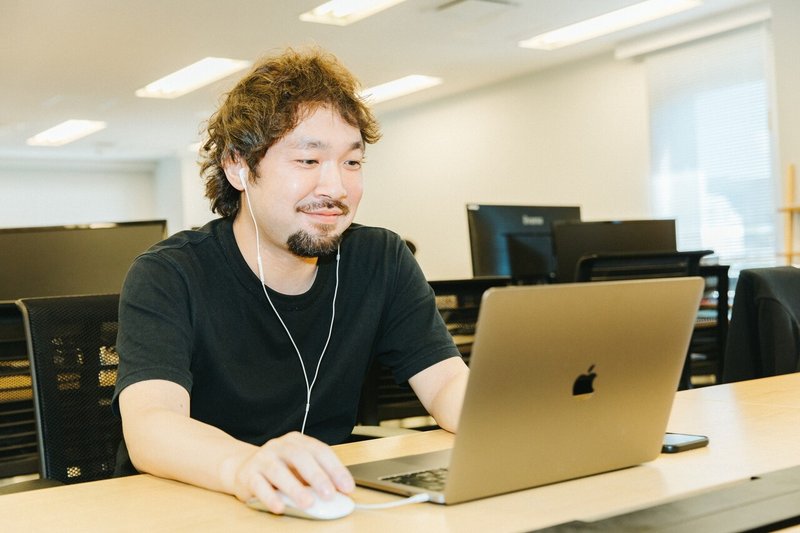 WOVN's voluntary crisis response team for Typhoon Hagibis accomplished its mission
Typhoon Hagibis made landfall in October 2019 and caused massive destruction in the Kanto area. The record-breaking rainfall triggered a series of emergency warnings in many areas of the country. Still, for me, it was a very memorable event in which we were able to show our "WOVN-ness."
Our railway company clients also announced a number of planned suspensions and schedule changes due to the effects of the typhoon. And of course, trains are an indispensable part of daily life in Japan for foreigners as well.
Back then, our customers had initially decided to use WOVN without any manual assistance, so they provided information in multiple languages live based on machine translation. Yet, compared to human translation, some parts were difficult to understand.
We knew the typhoon was approaching in advance, and government agencies and local authorities had issued advisories on a nationwide basis.
So, we wondered what we could do to help foreigners get more reliable information in this emergency.
Not just me, but I think everyone thought the same thing, and we took the plunge and provided live human translation services.
The ES and Localization teams joined forces to form an emergency translation team.
Native speakers of English, Simplified Chinese, Traditional Chinese, and Korean volunteered to translate. Feeling a sense of duty, everybody agreed to do the work without hesitation. I felt very encouraged by such a team.
We had to work over the weekend, but the emergency translation team was determined and was happy to complete the task until the very end.
I recognized the tremendous amount of social responsibility that WOVN itself bears, but at the same time realized our uniqueness in being able to eliminate the language barrier. Instead of a top-down approach, we were able to think and act ourselves, and as a result, our customers appreciated our help, and we were able to help foreigners.
It was an event that made me think WOVN was extremely cool.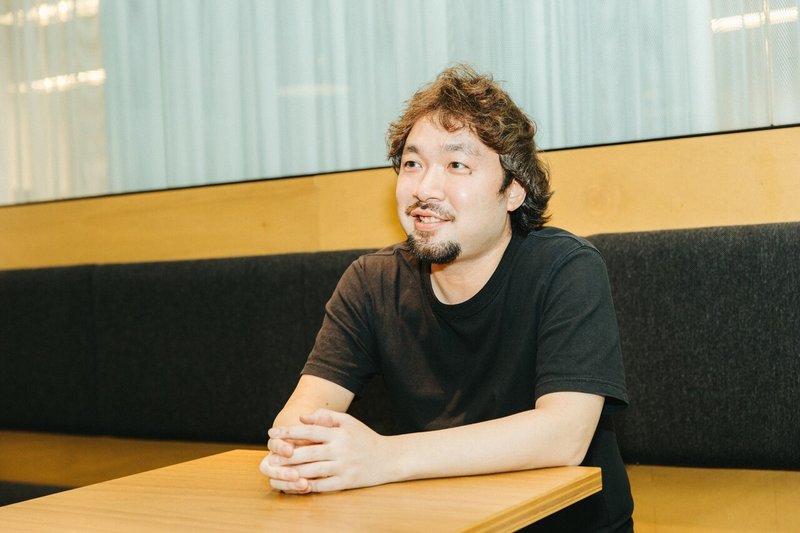 Providing the best onboarding experience to customers and the future of our team

The ES Onboarding team, which I currently manage, strives every day to provide the best onboarding experience for our customers.
When we get a new contract, we take over the project from the sales team and assign an onboarding team. We explain the implementation process, ensure that all requirements are met with our customers, and start the onboarding process. It usually takes about three months to release a website.
The actual onboarding process includes importing the scripts and libraries into the customer's website, reviewing the glossary, translating, and adjusting the layout. Once everything is in order, the site is released.
Our team members always actively ask questions, work proactively on necessary tasks, have good communication skills, and are willing to take one for the team.
We are a team with diverse backgrounds. Many of them have previously worked for consulting and systems integration companies, while others come from web production companies or were transferred from other teams in WOVN, such as the Inside Sales or Localization teams.
We will need more people on the onboarding team going forward. However, the number of projects we need to deploy is expected to double or triple in the future, so we need to review our operations, not just increase the number of people in our team.
The challenge going forward will be figuring out how to better explain the deployment process to customers, reduce the number of inquiries, and reduce workload and man-hours without compromising on service quality.
As the company grows and the number of contracts increases, we need to build a framework that will allow us to keep our team up and running.
Our team is the focal point for customers and products for all internal sections of the company.
Our team can provide direct feedback from our customers, and we are responsible for making sure we implement their needs and suggestions into our products. I hope that we can serve as a bridge to make WOVN even better.
To everyone at WOVN
Thank you, everyone. I always appreciate your help.
We are relying on you all, and we will also return the favor.
When I joined WOVN, there were only about 20 people. We were able to see what everyone was doing, so when I look back now, we were considerate of others in all our work and requests to each other.
Everyone is trying to make WOVN bigger and more exciting.
Now that we have grown into a larger company, and we primarily work from home, it may be challenging to convey your thoughts in some situations.
I hope we never forget to practice sympathy and good communication as we channel our synergy into WOVN and make it grow even more. No matter how much the company grows and how many people join, we will always transcend team boundaries to exchange opinions constructively and come up with new ideas. I want to foster that kind of atmosphere.
To all future WOVN members
We integrate our service on to customer's website and solve their problems as we approach its release. The ES team gets to witness firsthand just how multilingualization makes our customers happy and contributes to expanding their business.
The customer's satisfaction is our satisfaction, and the customer's feedback can help our product grow. Working in the ES team is a very rewarding experience.
この記事が気に入ったら、サポートをしてみませんか?
気軽にクリエイターの支援と、記事のオススメができます!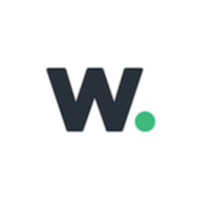 A magazine brimming with the very "WOVN-ness" that aspires to "Localize the Internet." Care for a taste of WOVN culture?