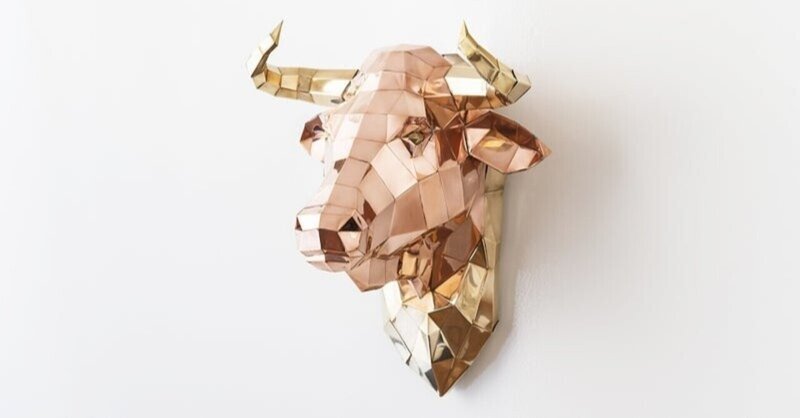 WAKUNI SHOTEN x OXYGAMI - Our Story
日本語版はこちら
Wakuni Shoten has announced a new collaborative work with French artist Stephane, where he designs a paper craft model with copper and zinc using sheet metal technology. We interviewed Wakuni Shoten CEO, Tomokazu Uchino, and founder of Oxygami Stephan Chesneau, about topics such as their collaboration background and future projects.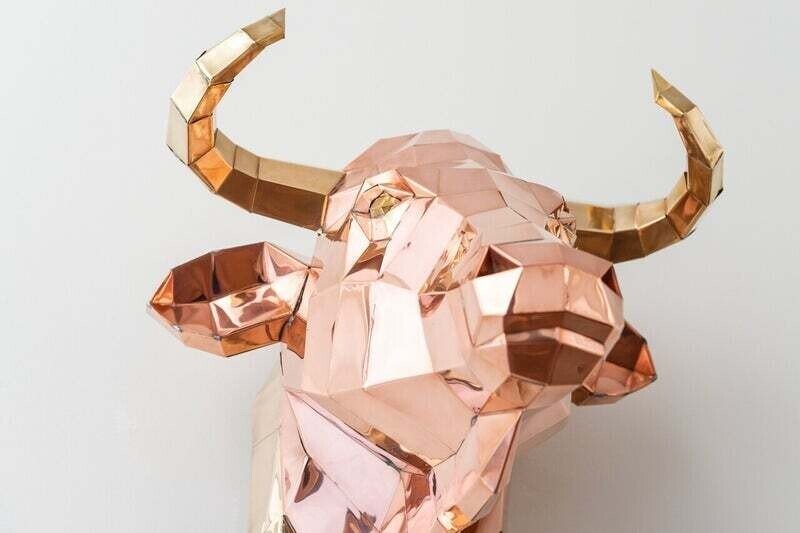 Collaboration with overseas artists

"What is the origin of the name Oxygami?"

Stephane: "Oxygami" is a wordplay between the English word "OXYgen" and the Japanese word "oriGAMI". Oxygami sells templates (PDF data) for engraving wallpapers. These templates can be printed at home and assembled using scissors and glue. My job as a paper craft artist is to make them both not only as beautiful as possible, but also as easy as possible to create.

Parper Craft Artist / Stephane Chesneau
Graduated with a BA in interior design in the UK. His career took off as a manager of the distribution department at a French design magazine. After having participated in the shop management unit of the Louvre Museum, he launched Oxygami.

"How did you come to know Oxygami?"

Tomokazu : I browsed the web to find different works of various paper craft artists, but Stephane's works impressed me. He was almost overwhelmingly attentive to details. It is of course not easy to assemble, but my craftsman's soul longed to assemble those same works using purely copper plates. But then what happened is the shape became more of a trial and error process which made me feel so embarrassed, I had to go to France to show it to him. (laughs)

Wakuni Shoten CEO|Tomokazu Uchino
Born in 1979. Under his father, Kuniharu, he started training in building sheet metal at the age of 18. He was appointed CEO of Uchino Sheet Metal Co., Ltd. in 2014. Currently, he is in charge of the company and is exploring a futuristic industry structure that transcends the boundaries between prime contractors and subcontractors in the construction industry.

Stephane: Tomokazu contacted me by an Etsy shop. He showed me a sculpture of my template but instead of using paper he used copper and brass. I was extremely surprised.

"What did you think of each other while in Paris?"

Stephane: I was very impressed Tomokazu came to Paris with his wife. And we were lucky enough to meet before the entire covid-19 crisis started. But what surprised me the most is he gave me as a present the copper cow sculpture I myself designed. (surprised)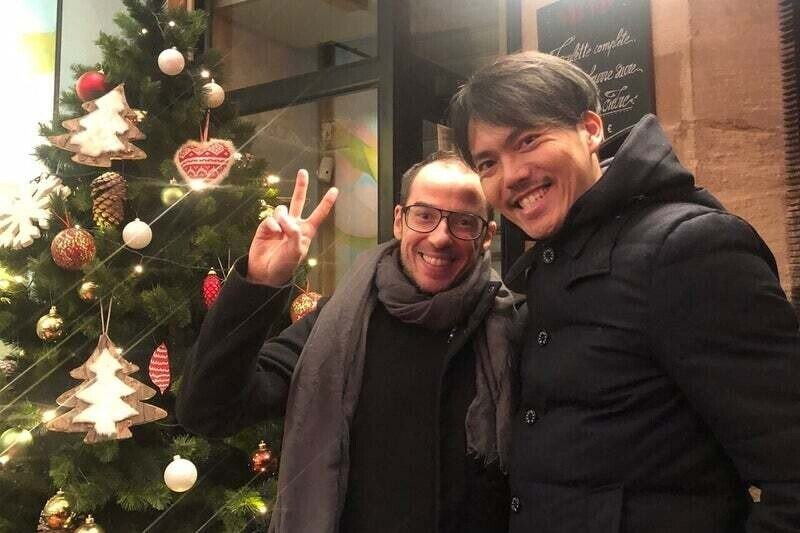 Tomokazu : I headed to Paris without giving it much thought, but thinking of the current situation worldwide, we were lucky to have met before COVID-19. Stephane is friendly, witty and with a strong sense of justice. We discussed so many things including private matters, our cultures, our collaboration and how our business will develop in the future. We could even see ourselves working together 5 years into the future.

New Work through trial and error

"What did WAKUNI SHOTEN think of the work?"

Stephane: The technology with which WAKUNI SHOTEN faithfully reproduced the Oxygami design was astonishing. It's easy to fold with paper, but the angle at which all parts are bent is exquisite, and to achieve this with metal takes lots of work, time, and amazing technology. I admire their professionalism and technology.

Tomokazu : I believe the Oxygami main feature lies in the details. One of the charms of Oxygami is that the work has dynamic curves that are about to start moving, but also the delicacy of details such as teeth and eyes. In order to reproduce those delicate parts, the thickness of the copper plate had to be changed individually.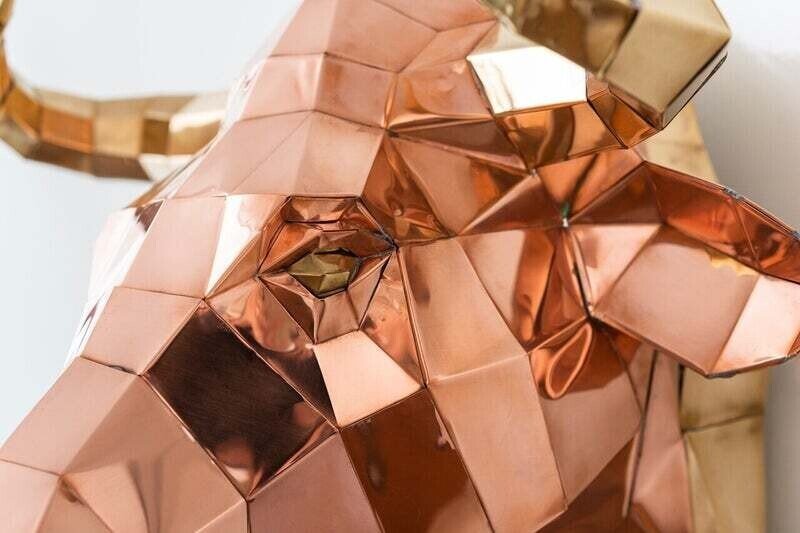 Grip tools are used to bend and assemble the copper plates. The Oxygami design was assembled using three different sizes of usual grip tool, but the details were inevitably messy. Throughout the trial and error process, the size of the plan view was measured, and realized it was necessary to grab different sizes of 9 to 90 mm in 3 mm increments. Since it is a size that is not generally used, we asked a hardware craftsman in Niigata to make a special grip tool.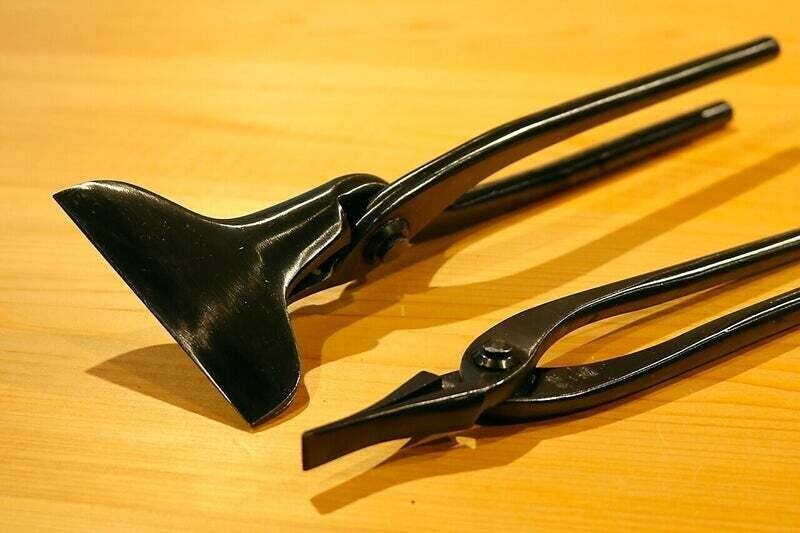 We assemble it using specific tools but since it is made of metal we pay close attention not to scratch it or create wrinkles. Currently, it takes about 1 to 1.5 months to finish one work, so speeding up the work process is one of the future aims.

What response brought about this collaboration?

Stephane: The cow he made as a prototype and gave it to me as a present is displayed in my atelier, and I must say the reaction is pretty good.I believe that everyone who saw the work reacted like "Whaaat? This is magnificent!"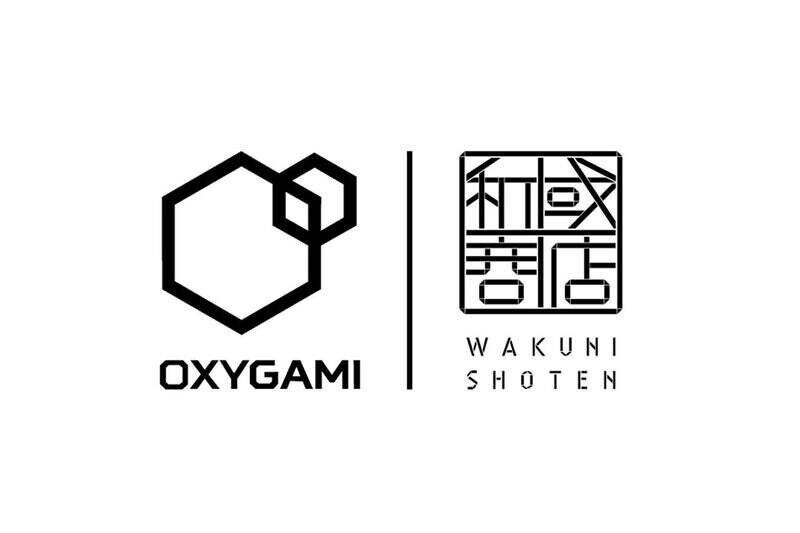 Tomokazu : When the Oxygami fan group unveiled the collaborative work ahead of time, we received so much praise and even received orders for cranes WAKUNI SHOTEN was making. To be honest, I am surprised at the tremendous reaction overseas, and I am receiving requests for production with other motifs designed by Oxygami.

"Any future plans?"

Stephane: I want Tomokazu to make a standing cat. It's a popular design, and it must be even better if Wakuni Shoten makes it from copper plates!

Tomokazu : Cats are certainly popular and I love them so it would definitely be a challenge.

We were smiling when thinking about building an artwork to link Japanese and French cultures and it even crossed our minds to build a project around the two symbols of both countries: The Japanese Crane and the Gallic Rooster. We just want to continue working while having fun.

But my ultimate hope is our metal sheets and roofers will increase in popularity, and more young people will aim to become craftsmen, and take on the challenge.
https://www.etsy.com/jp/shop/wakunishop

この記事が気に入ったら、サポートをしてみませんか?
気軽にクリエイターの支援と、記事のオススメができます!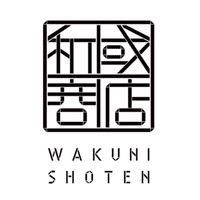 風雨や日差しから暮らしを守る、住まいの屋根。 その加工を手がけるのは、匠の技をもつ板金職人。 和國商店は、熟練の板金職人だからこそ作ることのできる一品を、 大切な人への贈り物としてご提供しています。 こちらで紹介する品はすべて、 熟練の技を誇る板金職人の手仕事によるものです。