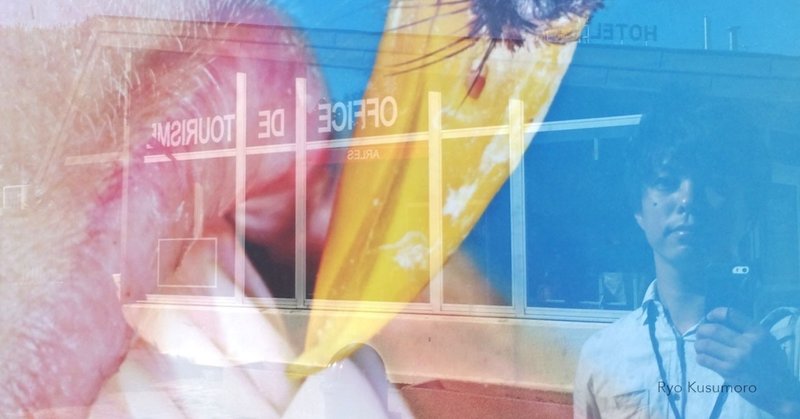 My Path of Creating 1st Artist book "Renjishi" — #5 What is your language?
View Past Article
My Path of Creating 1st Artist book "Renjishi" — #1 A Picture with Wormholes
My Path of Creating 1st Artist book "Renjishi" — #2 What is the "Right" Way of Taking Pictures?
My Path of Creating 1st Artist book "Renjishi" — #3 To the Radio Sounds
My Path of Creating 1st Artist book "Renjishi" — #4 Like a Boiled Crab

It was summer 2016 when I first participated in Les Rencontres de la Photographie, Arles in France.
The scorching hot sun. The scent of earth. The atmosphere of the local station feels familiar as if I came back to my hometown, Tokushima. After I left the station, I walked along the big river under the red sky.
In my suitcase, I brought along with me two series of photo printings: "貌 -bow-," which visualized the concept of "awe" and life from ancient Japan, and "An another Renjishi," taken when I accompanied with Fumiko Yamato's dance performance tours. Also, instant miso soup.

Arles is also known for its connection with artist Vincent van Gogh's residence in his later year.
The festival, which a few photographers started, has been holding exhibitions at various of the city's heritage sites, such as the Roman theatre, churches and cathedrals, and plazas. Their exhibitions' style is a significant influence globally, and they have been said as the origin of a photography festival.
Since Arles is a small city, photographers, curators, and gallerists from all over the world come across and greet each other at back alleys. A great miracle will have happened to me much later at this place.
My main purpose of this visit was to give a presentation about my works to 20 reviewers in total during my four days stay.
I challenged this presentation for a business purpose, while the majority style of photography review in Japan seems to ask reviewers for advice. This was a matchmaking place to find people who become interested in my works and engage in an exhibition, sales, and publication.
"Okay, what do you want to do with your works, exhibit? Let me see this," a reviewer said.
"While I see your works, would you explain to me a statement?"
There was a case that question-and-answer sessions continued until the very last minute of the allotted time. Another case was that after my introduction, a reviewer took almost all the time to concentrate on seeing my works in silence.

Then a European curator asked me, "What is your language?"
???
I wondered if I confused her because of my poor English.
"Well, Japanese and a little English," I answered.
Yet, she somehow smiled wryly and started talking carefully, holding my photos on the desk.
"I mean, who are you. It's important whether your work itself can speak to the essence of the story or not."
She totally noticed that I held a notebook written in English in my hand that illustrated the statement and the methods. What she required me to do was to let my work have its language and communicate with this.
That means a matter of "meaning (aesthetic reasons)" about my works, rather than "thought (passion and preference)" toward my creation and it's subject.
I will probably never forget the moment I realized this point.

This is a story about my path of creating my first artist book "Renjishi" with an eight-part series.
In 2018, two years passed since I first participated in the photography festival in Arles.
In my artist book, I have been trying to do storytelling come up with some ideas such as;
Take old photos and make replicas (replication).
Make collages and recreate a new image (reconstruction).
To set situations and photoshoot (re-enactment).
Photoshoot things/matters that remind of the intended image (association).
Also, to use drawings and materials.

In particular, I paid attention not only to the sense of touch like the texture of papers, but also the hand movement of turning pages, subject's line of sight, and the relation of material decision for use thoroughly.
This is to contain the meaning to bridge me and beholders with each medium behind the piece for letting the artwork have its language.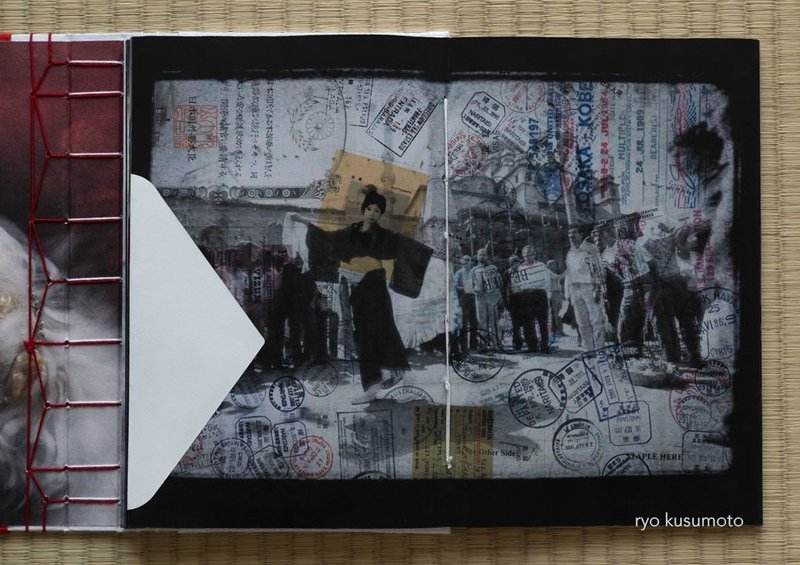 Even if a project is underdeveloped, there is a case to apply a book with the one still in its initial stage of progress and set out the aim of the so-called trade edition (an edition of a book on the scale of manufacturing). However, depending on the competition types, sometimes entries are archived and won't be returned, so I wanted to submit the work to satisfy myself somewhat.
I used EMS (Express Mail Service) for the first time in life.
I wonder if the mail will be delivered in time for the deadline. I checked the track & trace service page on the Japan Post website almost every day to see if my mail has been delivered. Once it was done, I spent every day feeling like butterflies in my stomach. No one knows me there. In a brand-new situation, I wonder how my artist book will be reviewed.
Finally, the morning has come.
Being at the bedside, I checked the email with the light from the smartphone screen.
"We are happy to let you know that your book was shortlisted for the Unseen Dummy Award 2018."
The message was from Unseen Amsterdam, a contemporary photography festival in the Netherlands. They also said that nominees' works would be exhibited at their venue. If my work is selected as a winner, I will be supported by my book to be published by a Netherland publisher and promoted all over the world.
"Woo-hoo! Yessss!!" I couldn't help but shout.
Oops! My baby will wake up with my voice!!
I went back to my futon (Japanese bedding) and rechecked the message. I felt like a lot of things had paid off at this moment. I now realized that I could convey "my language" in a different culture.
Alright, here we go! To Amsterdam, the Netherlands!!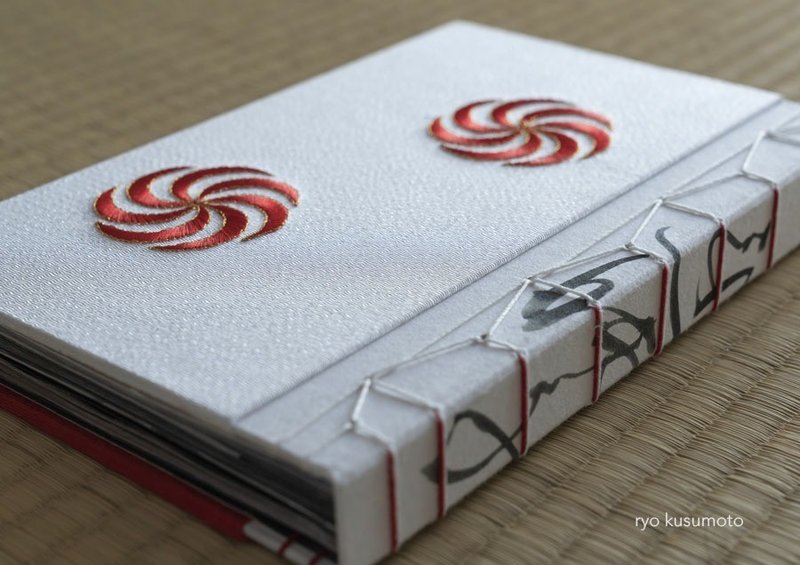 (Translated by Harumi Masugo)
#photo #photographer #photobook #selfpublishing #Renjishi #Japanesetraditionaldance #storytelling #documentary #tryanderr #essay #series #longtermproject #portfolioreview #languages #Unseen #Arles


この記事が気に入ったら、サポートをしてみませんか?
気軽にクリエイターの支援と、記事のオススメができます!