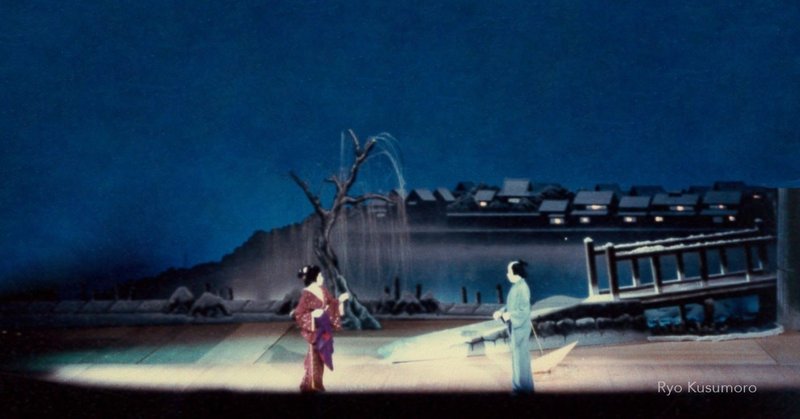 My Path of Creating 1st Artist book "Renjishi" — #2 What is the "Right" Way of Taking Pictures?
View Past Article
My Path of Creating 1st Artist book "Renjishi" — #1 A Picture with Wormholes

"Are you sure you are a photographer? No kidding! Do you know the famous professional photographer Mr. …?" The conversation occurred when I held another photo exhibition, besides while I was in the middle of my artist book creation. I sometimes face a typical case of an older man starting a one-way conversation right after recognizing I am far younger than him. He doesn't even see my exhibition.

"I assume that you are not a professional. How old are you?" The older man suddenly dissed me right in front of me. He was a stranger to me. Although I asked his name, he didn't answer. He continued talking. "I used to exhibit at a famous temple. Don't lump me together with you."

In Japan, it often happens in such cases that a man tries to one-up me.
I would say, "please be gentlemanly."


This is a story about my path of creating my first artist book "Renjishi" with an eight-part series.

There is a wooden storage shelf of about 2 m (around 6.5 feet) in length and width. Rubbing my cold hands, I sort and select old performance photos, brochures, and article scrapbooks from the shelf. "These are part of it. I disposed of a lot of stuff, but there are still so many left," Fumiko said.

Of the enormous pieces of her life, I was particularly interested in a family album from her childhood to adulthood. It seems that the album consists of the mixture of ripped pages as if she brought only the necessary pages. Among them, there were very few family photos, none of her father's, and almost no smiling faces. These photos were stored in a place exposed to rain and wind at one time.

"Who is Kikuchie written in the notebook?" I asked.

"That's me," she answered.

She has saved dozens of practice books of each performance that she had learned at that time. On each cover of the books, she wrote down the contents of what she learned, and points to be paid attention to in performance.

She has also kept going as a dancer by changing her stage names from Kikuchie Onoe, Kikunao Onoe, Fumiko Kanesaki to her current name Fumiko Yamato. At first, I thought it was a success story like a Japanese saying "shusse-uo," literally refers to 'a promotion fish,' which means to change names as they grow professionally. In fact, as I hear about her stories, I found that it was not just to change names, but determined to live her new life again and again beyond separation with a master-disciple, supporters, and even to leave her past self behind.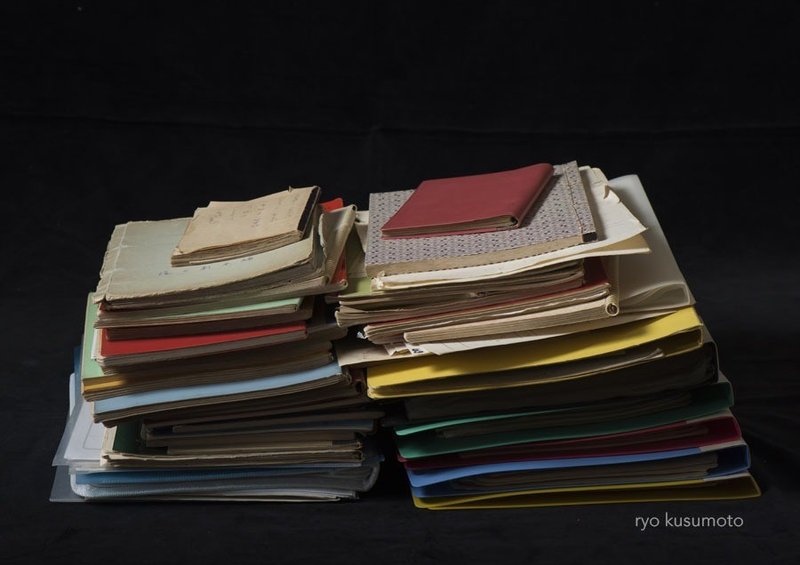 A letter written from her to her father will be in the artist book that I complete to create later. She grew up without even knowing her father's existence. Then, she found a clue of him and wrote a letter to invite him to a Kansai area's performance. He saw the letter and came to see her performance.

"Even with this good story, I didn't have tears in my eyes. It was just identifying — okay, this is my father," she said, "then a few months later, he passed away from an illness. I found out the fact much later after his death."

Finally, they could meet again, but they couldn't meet anymore.
I was surprised about her keen remembrance of memories, such as the letter's contents, her father's height and size, and the exact words they exchanged. To think of how cruel life is, I am at a loss about what and how to react to them.

Then, I had researched how to approach things that happened in the past in photography for a while.
Would that be reenactment or associated images?
Does it need to be a photograph?
What is photography?
How can I visualize the world of intimate feelings?

Fumiko looked at a tablet device and shared the next performance schedule on Facebook.
"Since turning my age (74 years old at that time), my body sores, and my vision is blurred so I can barely see sometimes. Even so, I still can dance better than my youth who could perform without any struggles. I might put too much pressure on myself when I was young," Fumiko expressed herself, "somehow, you are like me."

Sceneries she vividly remembers.
Her current vision that she can capture contours, but hardly recognize details.
The affection that seems vague and hard to grasp the shape.

I found these hints from her interview, which led me to discover my expression method to use a pinhole camera. It seems right to me.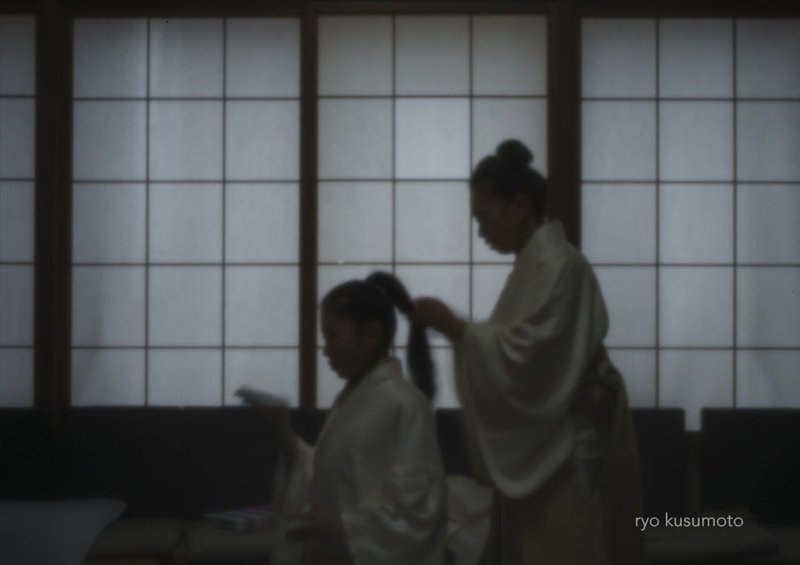 Whereas several "right" answers and personal justice exist in everybody and every world, I disregard such things and believe my decision to create a new piece essential for this project.
This determination means that almost all tens of thousands of photos I had taken for over the years will not be used in my artist book.

(Translated by Harumi Masugo)

#photo #essay #photographer #works #photobook #storytelling #documentary #series #fail #artistbook #tryanderr #dummybook
#selfpublishing #Renjishi #Japanesetraditionaldance #longtermproject

この記事が気に入ったら、サポートをしてみませんか?
気軽にクリエイターの支援と、記事のオススメができます!