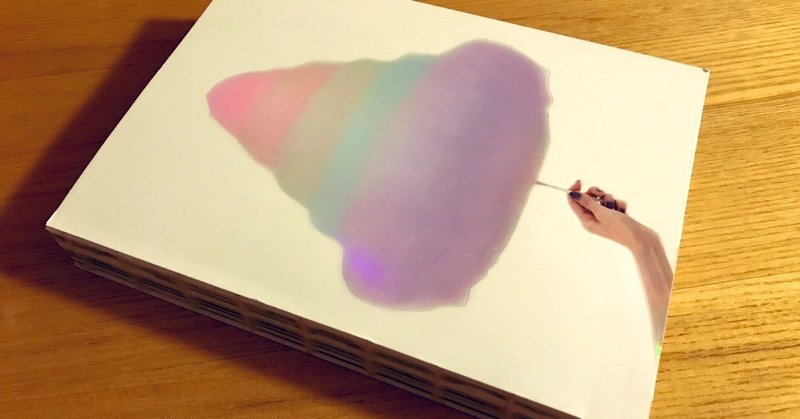 To tell my intentions, I want to eat only haze like a hermit by Katherine Longly
Katherine Longly, a Belgian artist, gave a disposable camera to 10 Japanese in their 20s to 60s. They all had some struggles with food and body.
She asked them to take photos of food or body as they liked. Since it was disposable, they could neither modify nor look at their photos before developed. Only what they could was putting the camera in an envelope and sent to Belgium.
This was what Katherine wanted. She wanted to know how each of her informants saw food and body.
It has been already three years since she came here. Her long journey, however, came to the end in this April, and her event was held on the 2nd of April at Hikifune, Tokyo in Japan.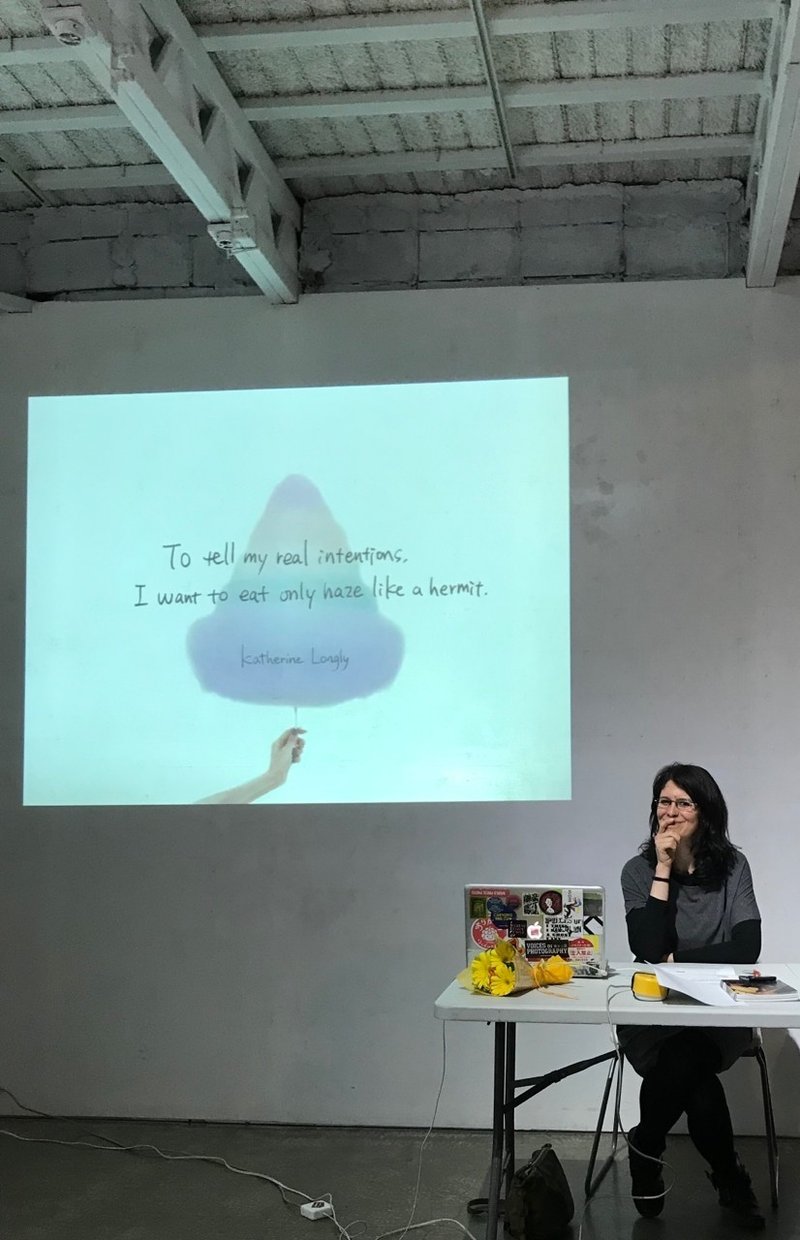 Handcrafted Book
What incredible about Katherine is that although she initially asked a professional illustrator to design her book, she decided to get back to the drawing board after she saw the first version of her book. She could not like the first version since she somehow felt, "this is not for my collaborators. This graphic is just for me."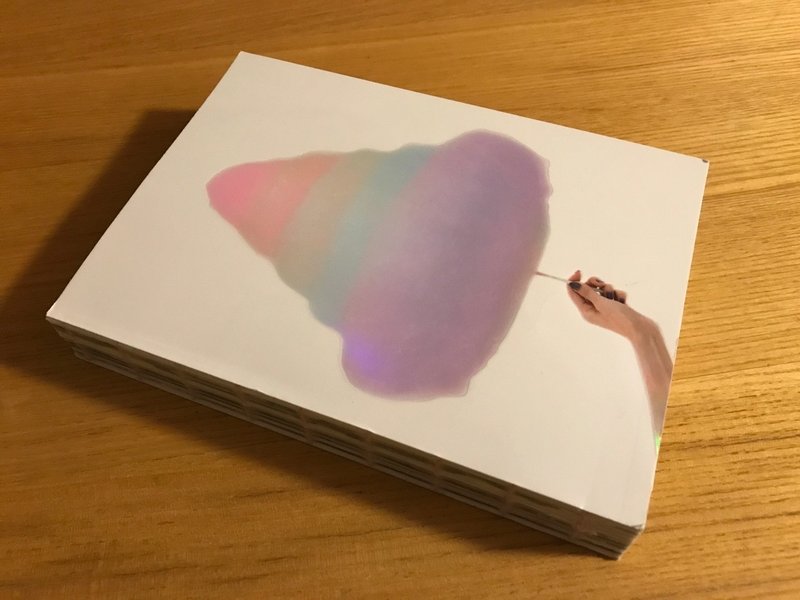 She did not want to show off herself at all but wanted to express the lives of these ten Japanese she happened to meet with.
Katherine participated in a workshop about handcrafting books held in Japan and decided to make all copies of her book by herself!
The picture above is the one she handcrafted. It took about 6 hours to make one copy.
You could take a glimpse of her handcrafted book in the video below.
Why did she decide to come to Japan?
Katherine had hard time of being chubby when she was young. This was why she wanted to work on a project related to food and body. She surfed the net and found out a picture that showed a thin Japanese girl who only weighed 35kg(77 lbs) with the height of 155cm (5feet).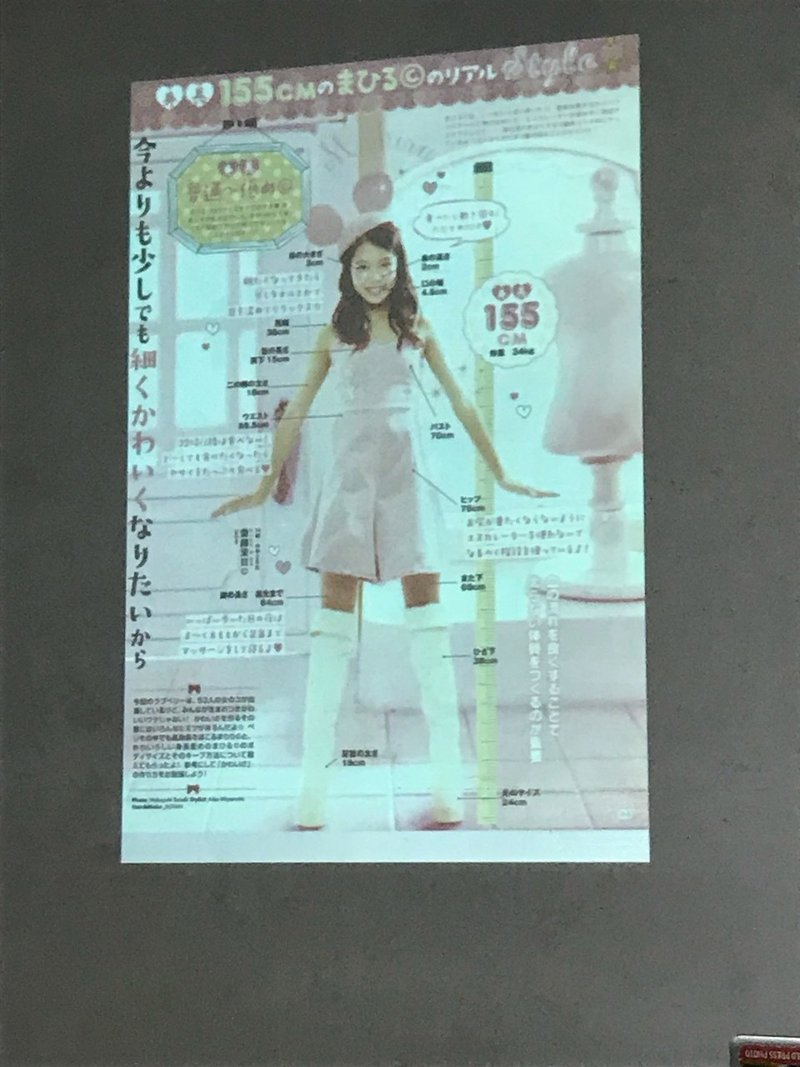 The pressure of being slim of course existed in her country, but she thought that the type of pressure that this Japanese girl encountered every day was totally different from and was probably stronger than that of Belgium.
Katherine also thought that she could take a distance from her own Belgian culture by coming to Japan so she could reflect on herself throughout this project.
"This is the solution"
Besides her own project, Katherine kept buying Japanese food key chains whenever she visited Japan. Her collection became nearly 600. She brought half of them from her Belgium home and put them all over the wall where the even was took place. This also became another art.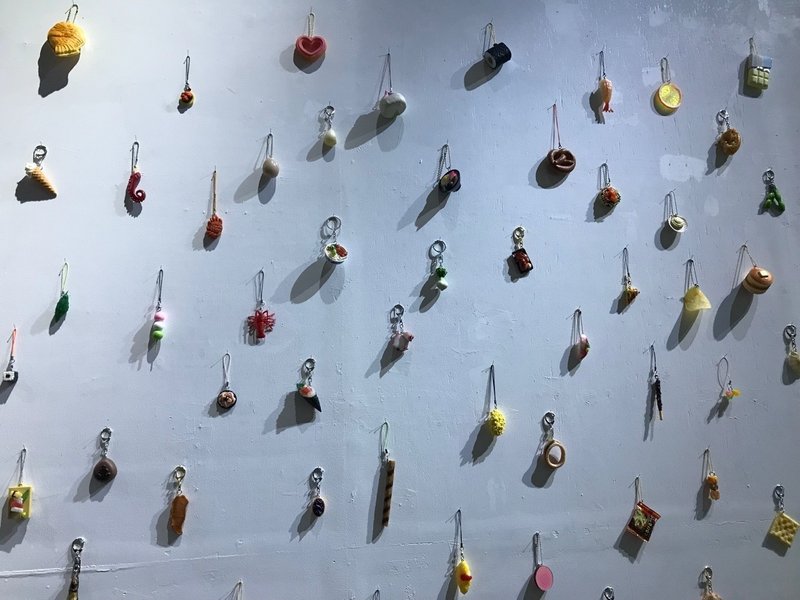 She said that Japan was filled with food—food on the street, food on the TV, and food in SNS. However, at the same time, the Japanese were crazy about controlling their body shapes and sizes.
"These key chains were the solution", Katherine said since these totally looked like foods but we cannot eat them.
As a Japanese cultural anthropologist who researched eating disorders in Japan and Singapore for about 15 years, I wrote Be Forward for her book. I have known her for 3 years when she first came to Japan in 2016. Around that time, she was trying to see where her project would go and what she really wanted to put in her art. She was struggling.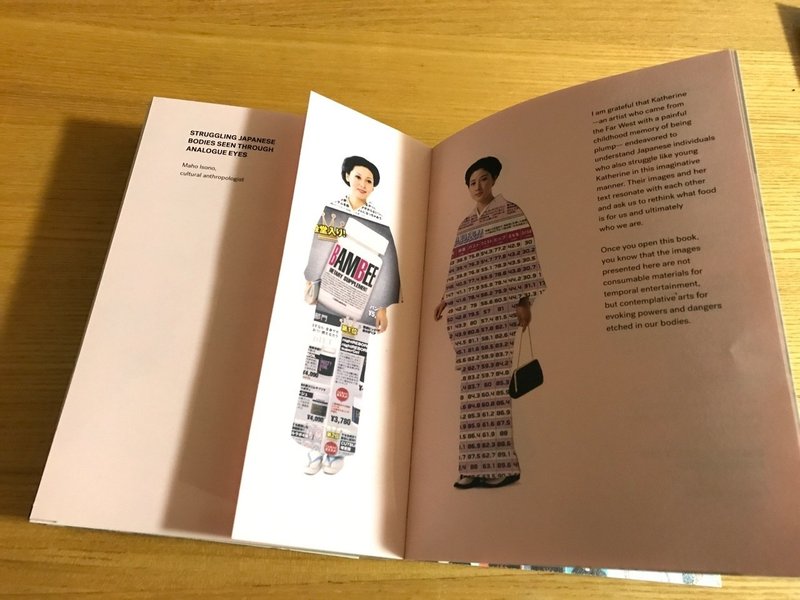 However, she now knows what she wanted in her art.
She sincerely and genuinely communicated with ten of her collaborators and, to let each individual vividly alive in her book, she even changed the texture of the paper for each person sometimes.
On the back of the front cover, she made a pocket and put her photo when she was chubby as if this is a secret. I do not want to show the picture of her childhood, since putting her photo in that way is also her art.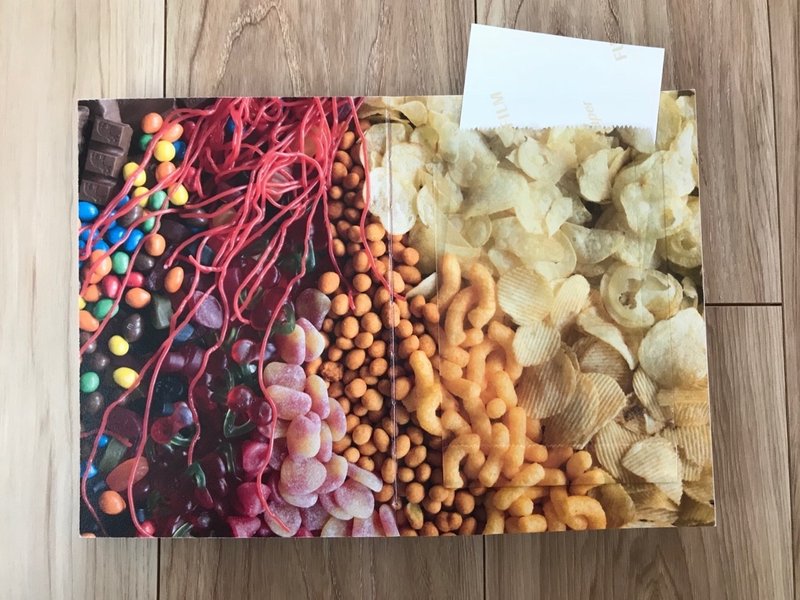 Katherine as a Cultural Anthropologist
We, cultural anthropologists, often do a similar thing. Trying to stand behind the shoulders of our informants and write their world as their point of views.
However, our projects often became for the sake of ourselves—getting good jobs and becoming famous—no matter how much we apparently claimed that we wrote for our informants. Thus, I could not help asking myself, "Do I communicate with my informants as Katherine did?"
What Katherine did was incredible. I hope that her art will be known all over the world much more than now, and Japanese will contemplate more on our obsession with body and food through 10 stories of food portrayed by a Belgian artist.
Rika, a participant of the project, talked about how it was like to join her artwork and how she felt about the book. She suffered from bulimic conditions more than 10 years but now recovered. You could read her story of recovery in her chapter, and the book title, "To tell my intentions, I want to eat only haze like a hermit," came from Rika's words.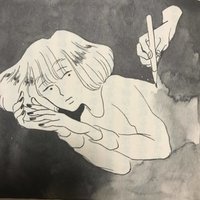 2020年より研究者の新しい生き方を探るべく在野の人類学者になりました。『ダイエット幻想』、『急に具合が悪くなる』(with 宮野真生子)、『医療者が語る答えなき世界』、『なぜふつうに食べられないのかー拒食と過食の文化人類学』
https://www.mahoisono.com