Overcoming urban challenges and creating a town that implements "collaborative project" and "experimentation"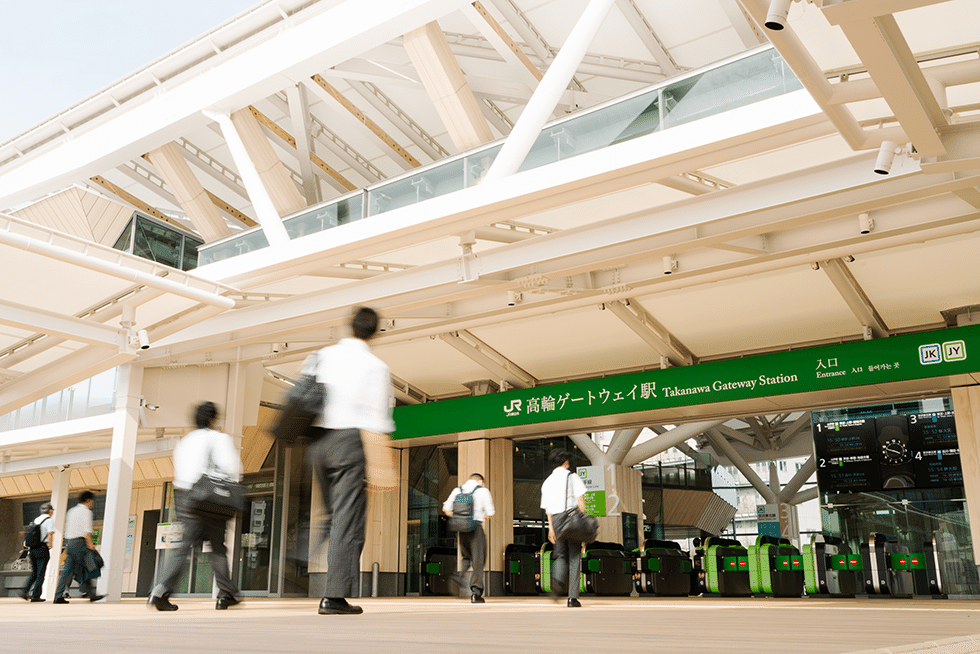 My name is Yoshiya Amanai. I am a member of JR East's Shinagawa Development Project Team.

I have started "note" for the TokyoYard PROJECT as part of the "Shinagawa Development Project" that East Japan Railway Company (JR East) is undertaking around Takanawa Gateway Station. We will use this website to report on our activities and initiatives with our partners in city planning, as well as to provide an overview and background of the development.
Yoshiya Amanai (JR): East Japan Railway Company, Life-style Business-development Department, Shinagawa Business-development and Marketing Division, Deputy Manager. Yoshiya Amanai has been in charge of the Shinagawa Development Project since June 2010. He is among the members of the JR team that have been involved in this project for the longest time.

On March 14, 2020, a "Takanawa Gateway Station" opened as the 30th station on the Yamanote Line. In the area around the station we are currently working on the Shinagawa Development Project, JR East's largest-ever urban development project, which is scheduled to open in fiscal year 2024.

There are likely many people who are not yet familiar with Takanawa Gateway Station, some who are unaware of the new town, and some who are wondering why we need to build a new town in the first place.

In this post, I will discuss why we, East Japan Railway Company (JR East), are building the town. Tokyo faces structural urban development issues and a pandemic that is changing the value that we ascribe to people gathering. I would like to explain how we are dealing with these issues and how we are trying to build a city that is based on "collaborative project" and "experimentation".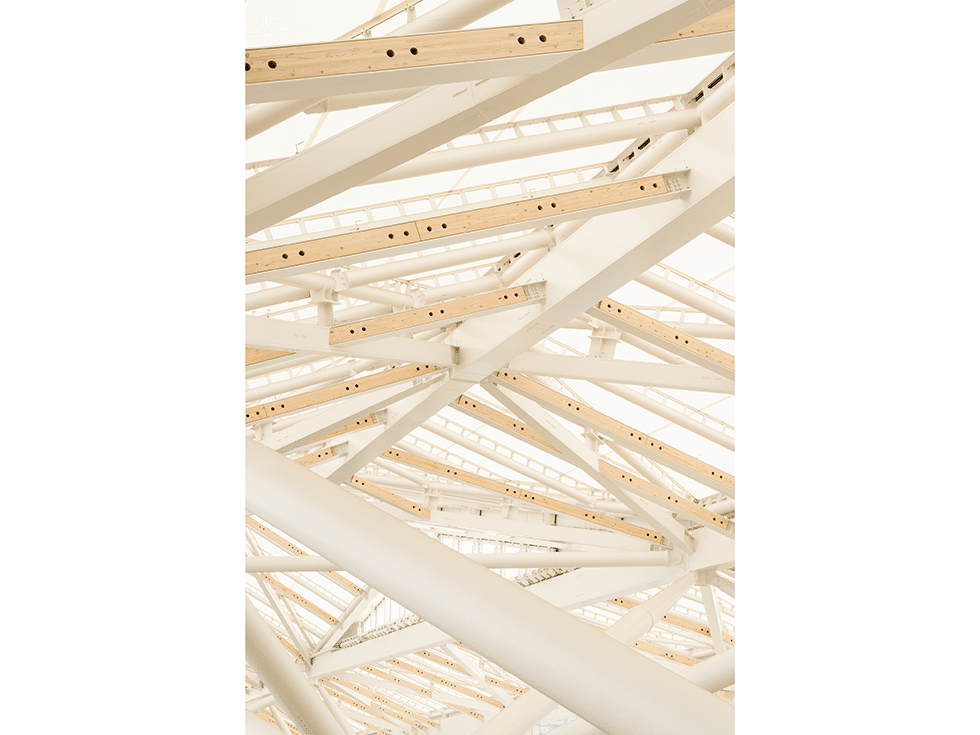 Takanawa Gateway Station is located in the Konan district by the ocean, 13 minutes from Haneda Airport and 90 minutes from Narita Airport. The location of the station makes it an ideal gateway to Japan and the rest of the world, and we believe that it can serve as "global gateway".
>>https://note.com/tokyoyard/

In addition to its convenient location, the area surrounding the new station was once home to Takanawa Okido, the gateway to the southern part of Edo (now Tokyo). It was also the first place in which train tracks were laid, and later became a trainyard. It is a "place of beginnings" with a rich historical background.

The Shinagawa Development Project is a project that will build a city in this "place of beginnings". The TokyoYard PROJECT is a project that was launched to help create a city that will truly enrich the future of the city of Tokyo.
What is the TokyoYard PROJECT?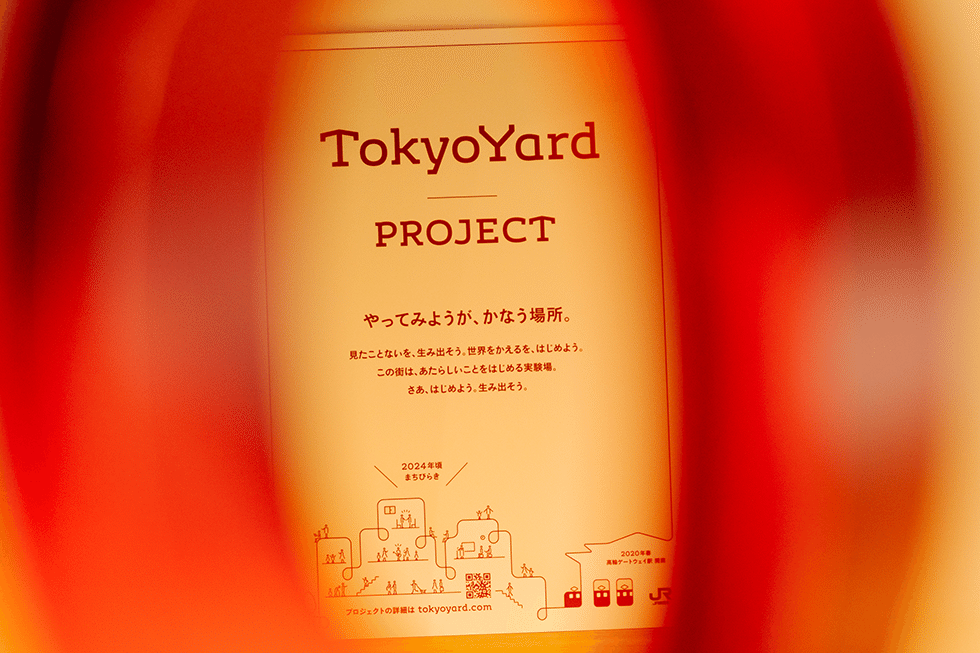 TokyoYard PROJECT" is a project that aims to create a mechanism for business and culture in Shinagawa by undertaking "collaborative project" and "experimentation" in cooperation with various players.
>>https://tokyoyard.com/en/

Why use the keywords "collaborative project" and "experimentation"? We have adopted these terms based on our awareness of the challenges of real estate development and urban development in Tokyo.

In the business of real estate development, once a building is constructed and a contract is signed with tenants to rent the space, there is a tendency for developers (lenders) to pull away from the development, and it often becomes unclear who is responsible for building sustainable relationships for the future of the region.

In addition, urban development needs to carefully build consensus with rightsholders and the businesses involved in the development. Although consensus building among stakeholders is essential for development projects in such a large city, discussions to bring together a vast number of stakeholders in advancing the development require a great deal of energy. As a result, the process of redevelopment can be a barrier to flexible city planning, as well as the creation of a basis for "collaborative project", which are necessary if we are to solve the fundamental issues of how the town will interact with the surrounding area in the future and how the area can grow sustainably.

Another dilemma is that regulations, which are essential from the perspective of public health and public interest in order to protect the approximately 10 million people living in Tokyo, are inevitably at odds with "experimental" attempts to create new businesses.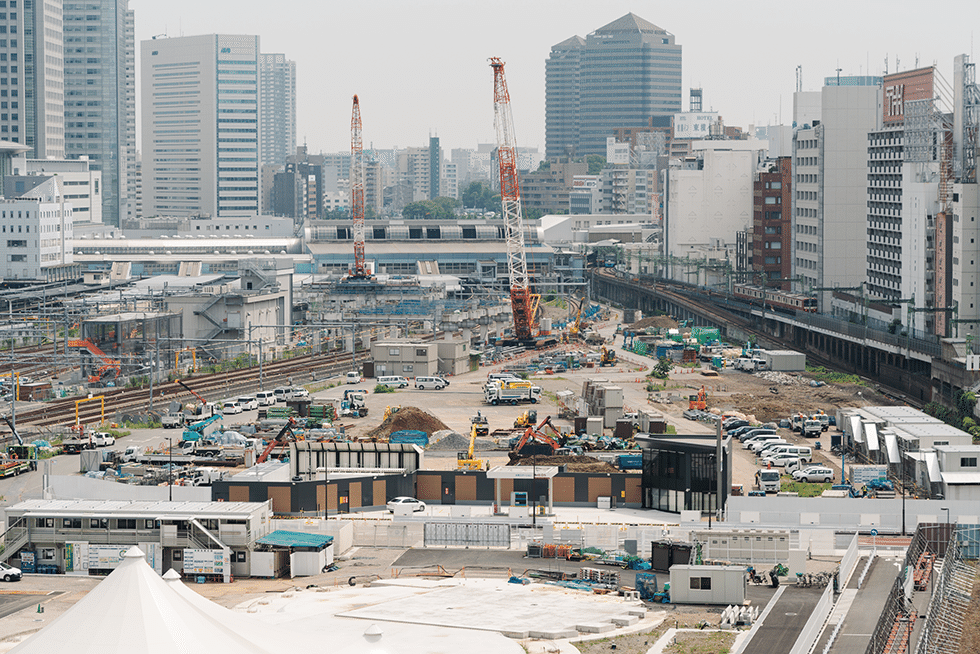 Our awareness of the challenges of city development in a world that has faced a pandemic

In addition to these structural issues in urban development, we cannot ignore the fact that values are changing all across our society as a result of the pandemic.

Railways, carriages, cities. What value do we – a company who provide services that aid in people's mobility and daily lives – present to society? How should we make use of the strength of physical networks? JR is faced with answering these questions.

For railway operators and real estate developers, reductions in people's movement lead directly to a fall in revenues. JR works on a business model that produces revenues by maintaining traffic through gathering spots such as stations, and we typically aim to have people come to our stations and cities so that they can directly experience the charm of those regions.

However, in an age where we are re-questioning the meaning of gathering, it is no longer enough to attract people to stations with the appeal of shops and facilities. Instead, it is necessary to innovate with new ideas to connect stations with towns, and people with other people, in a way that responds to people's anticipation and expectations towards the future: "how are our lives going to change?"


The keywords that TokyoYard PROJECT holds as its mottos, "collaborative project" and "experimentation", came out of our awareness of such issues facing cities. It is precisely because such issues exist that JR, late arrivers to urban development, believe that we must learn from the results of previous developments in Tokyo and, making good use of existing resources, attempt to change things for the future.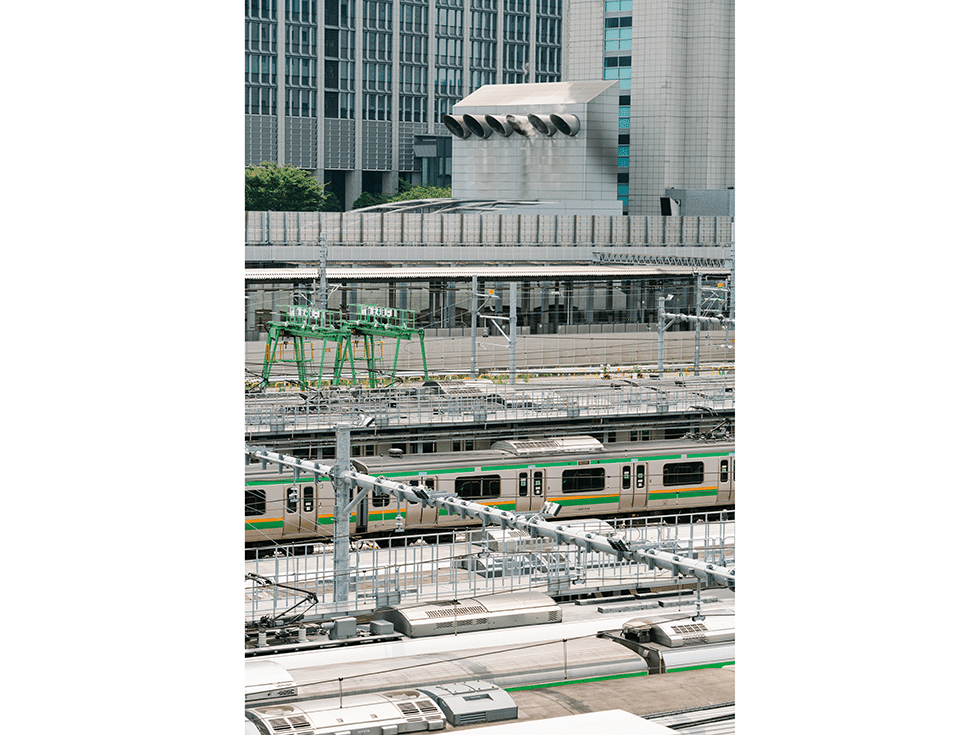 "Collaborative project" and "experimentation": The direction in which city planning should proceed

Our business is based on the principle of "building infrastructure over time and with people," and as a company we are in a position that requires neutrality and communality. We therefore believe that the two following factors should be the pivot along which the development of the city proceeds.

⦁ Becoming a hub for shaping culture and engaging in open "collaborative" urban development.
⦁ Producing "a town where you can take on challenges", which encourages "experimentation"

When defining our relationship with the partner companies that have chosen to operate in the area, we do not merely see them as partners in a lease agreement, but we attempt to be a gateway that allows these businesses to take a step up. Even after buildings are constructed, we believe that our goal of urban development should be to actively engage with the community and work with them to give shape to their visions and aspirations regarding the future of Shinagawa.

Constantly improving as we go, we will create forums for open discussion, such as the "TokyoYard Gathering", with partners from a variety of fields. We will open our doors to allow people and companies who are not necessarily moving in or participating in the project, but who wish to participate in the initiatives in the city, to do so. In addition, we are looking to build on existing proofs-of-concept of the use of public space, with an eye to making the new city a place where firms can enjoy a limited amount of government deregulation.
Partner Base – where "collaborative project" begins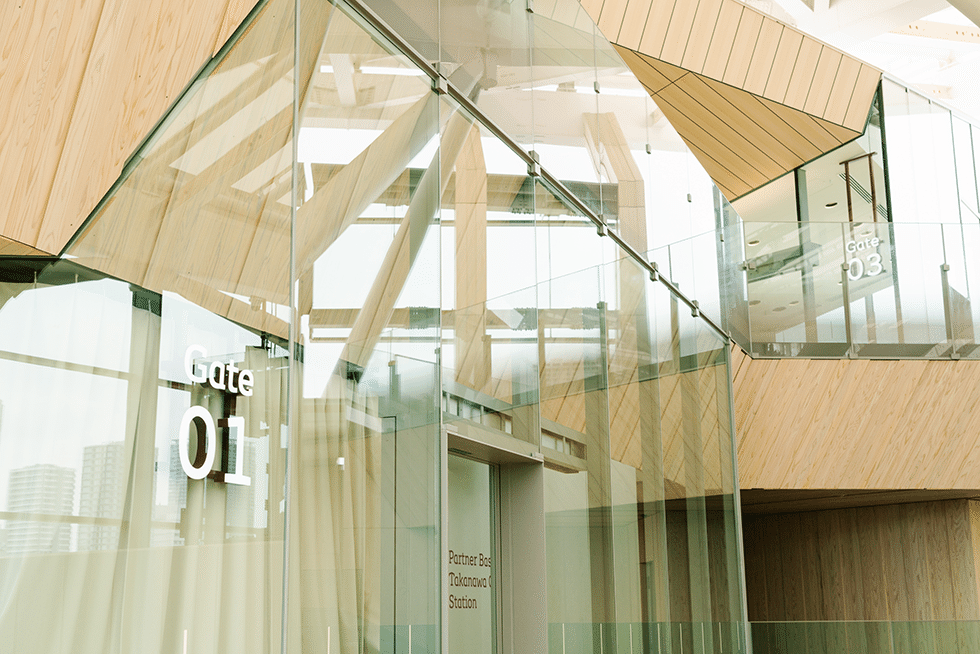 As I wrote in my previous post about the ideas of "collaborative project" and "experimentation" – the foundations of our urban development, we have started operating a facility on the premises of Takanawa Gateway Station, the entrance to the town. The facility is called "Partner Base Takanawa Gateway Station" (henceforth "Partner Base"). Signs to the Partner Base are visible here and there inside the station, so visitors to the new station may have wondered what it is all about.

Divided into Gate 01, Gate 02, and Gate 03, the Partner Base is a collaborative project base built with the core purpose of communicating the project concept and overall image of the project, as well as offering a space to debate and discuss with partners to produce new business services and progress city planning in Shinagawa while making practical use of the station, which opened in 2020.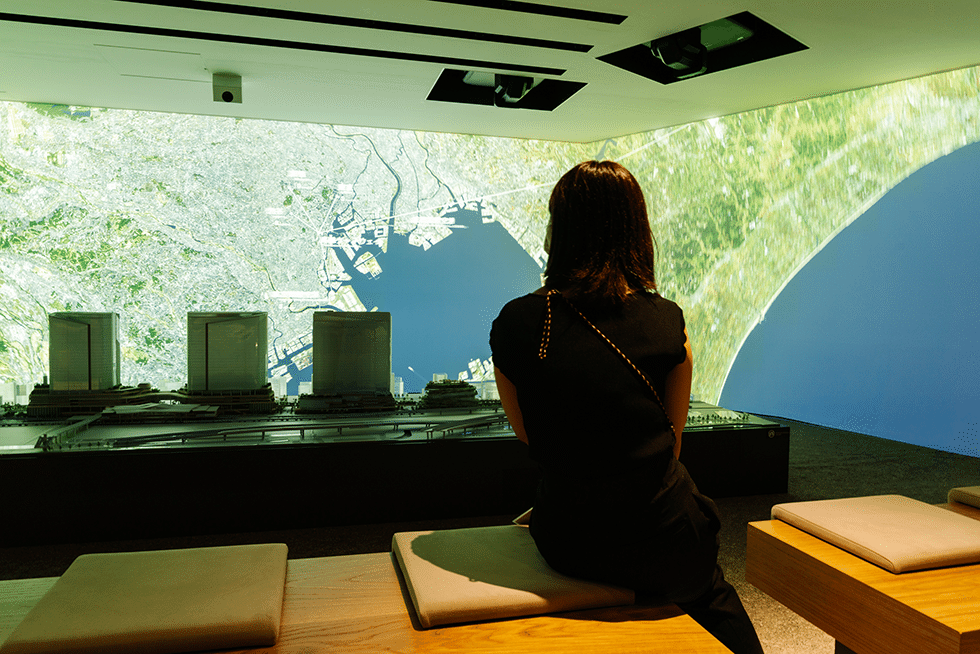 Gate 01: Our partners are welcomed by large-screen interactive video, accompanied by a demonstration model created in collaboration with the creative group Rhizomatiks, that conveys the outline and concept of the "Shinagawa Development Project (Phase I)" as well as detailing East Japan Railway's approach to city planning.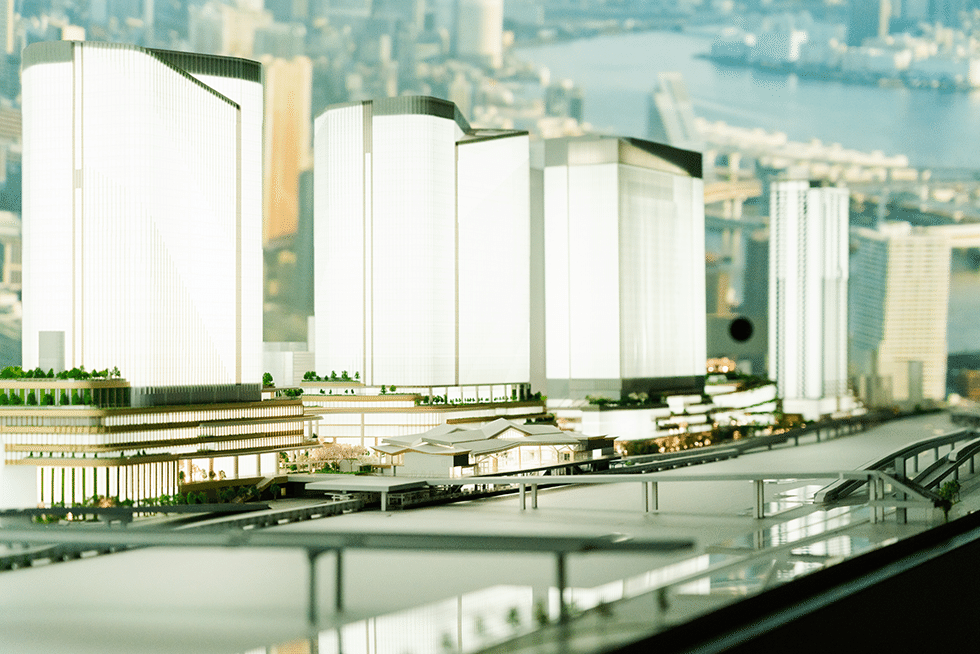 The town, scheduled to open in 2024, will be divided into four blocks (block 1 to block 4) and will include offices, commercial facilities, cultural and creative facilities, hotels, residences, international schools and business support facilities.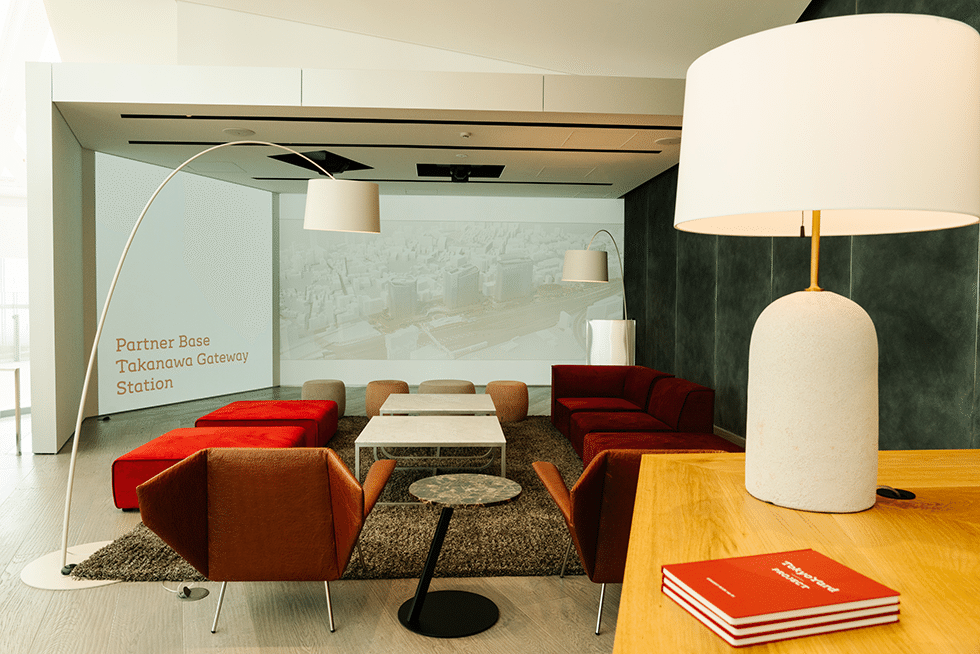 Gate 02: We will conduct presentations on the Shinagawa development project to our partners and hold discussions to realize the goals of "collaborative project" and "experimentation". In the future, we envision that there will be opportunities to listen to presentations from partners with the aim of advancing city planning.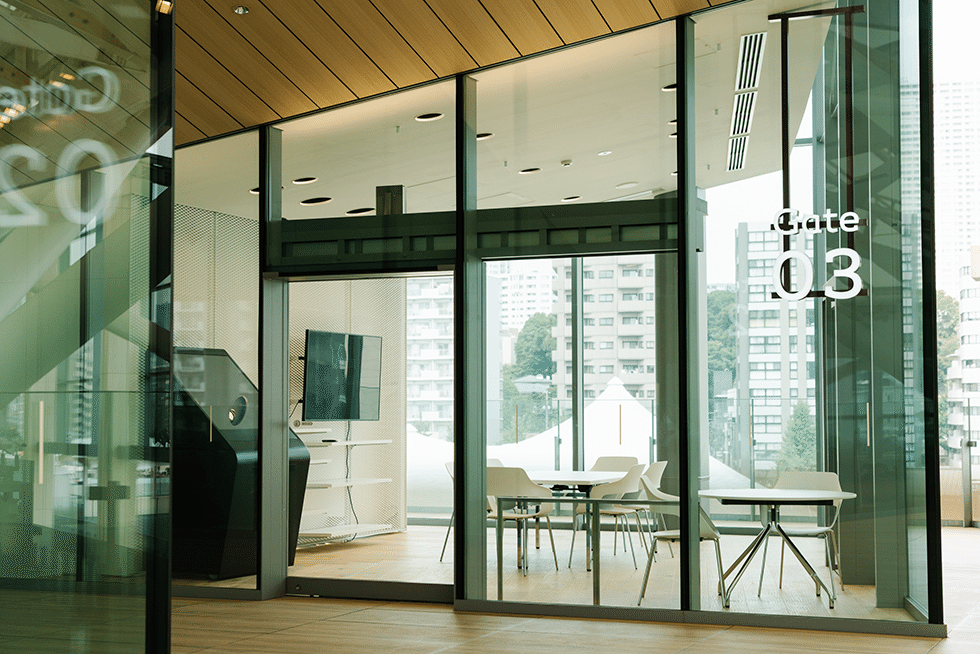 Gate 03: Facing the development site, visitors can learn about the city planning process by observing the city blocks under construction. They may also see examples of our initiatives and demonstrations, such as the demonstration test of a transportation robot at Partner Base. These demonstrations will be flexibly changed over time.

Various partner companies have already been invited to Partner Base for project briefings and meetings, and the project has included automated turnstiles in stations that are easy for wheelchair users to operate and an unmanned cashless AI payment store called "TOUCH TO GO". A number of demonstration experiments have been started using robots, such as autonomous security and cleaning robots, guidance and advertising robots, et cetera. We also plan to conduct monitoring and evaluation experiments using QR codes to evaluate the use of ticket gate machines, and will conduct experiments such as TOYOTA's personal mobility robot outside stations, including at Partner Base.

We are also considering conducting experiments outside of stations, which will use the assets of JR partner companies. We would like to utilize Tokyo's nature as a maritime city – a characteristic which it has held since the Edo period, to create a ship commuting system in conjunction with Takeshiba, as well as a logistics system using drones, among other future mobility projects.

Through such enterprises, at Takanawa Gateway Station we are planting the seeds of collaborative project and experimentation as a gateway to demonstrating the future of the city. However, it is not the mere demonstration of the technology that is important: we do not want the station to be a mere tool for people's daily movements, but a place that people can get new findings about their lives.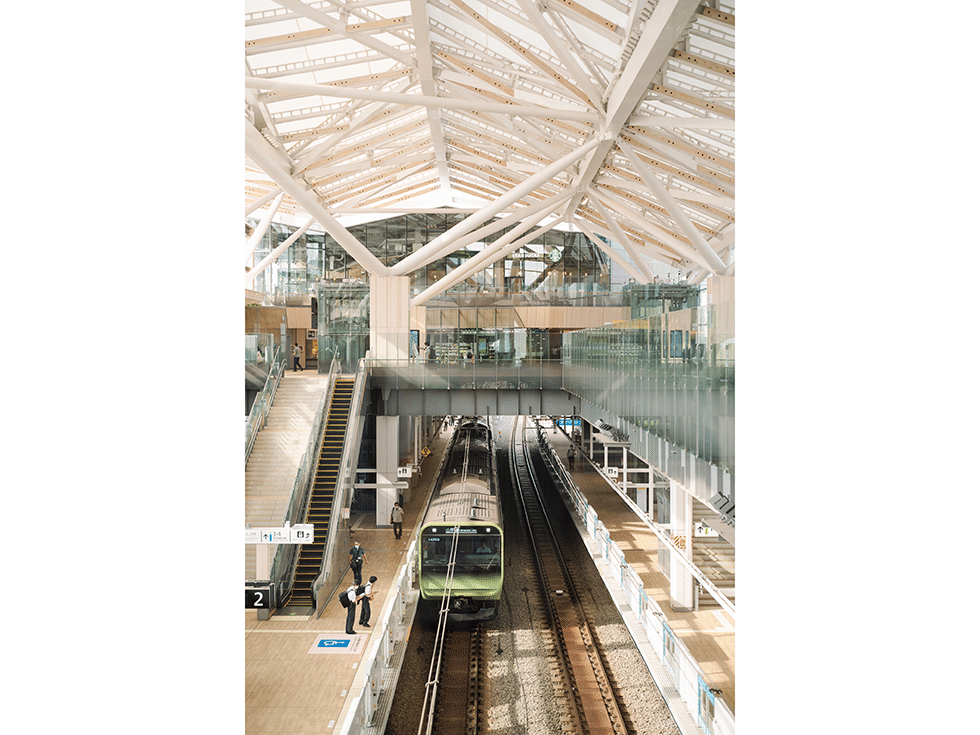 Cooperation with:Naoki Watanabe, Konomi Honda from JR East
Interview and Edit by Takuya Wada
Translation by George Wollaston
Content Direction by blkswn publishers Inc.
#TokyoYard #TokyoYardPROJECT #TakanawaGatewayStation #urbandevelopment #Tokyo #PartnerBase #realestate #developer #infrastructure #Rhizomatiks #demonstration experiment #history #business #architecture #collaborativeproject #experimentation #development



この記事が気に入ったら、サポートをしてみませんか?
気軽にクリエイターの支援と、記事のオススメができます!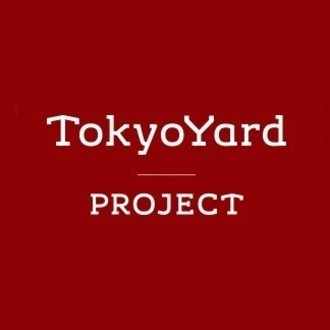 TokyoYard PROJECTでは、新たな文化・ビジネスが生まれ続けるための仕組みづくりの一環として、世界中からあたらしいものを生み出したい人たち、またそれを支えたいと思う人たちを集め、共創していくための取り組みを行っています。
https://tokyoyard.com/