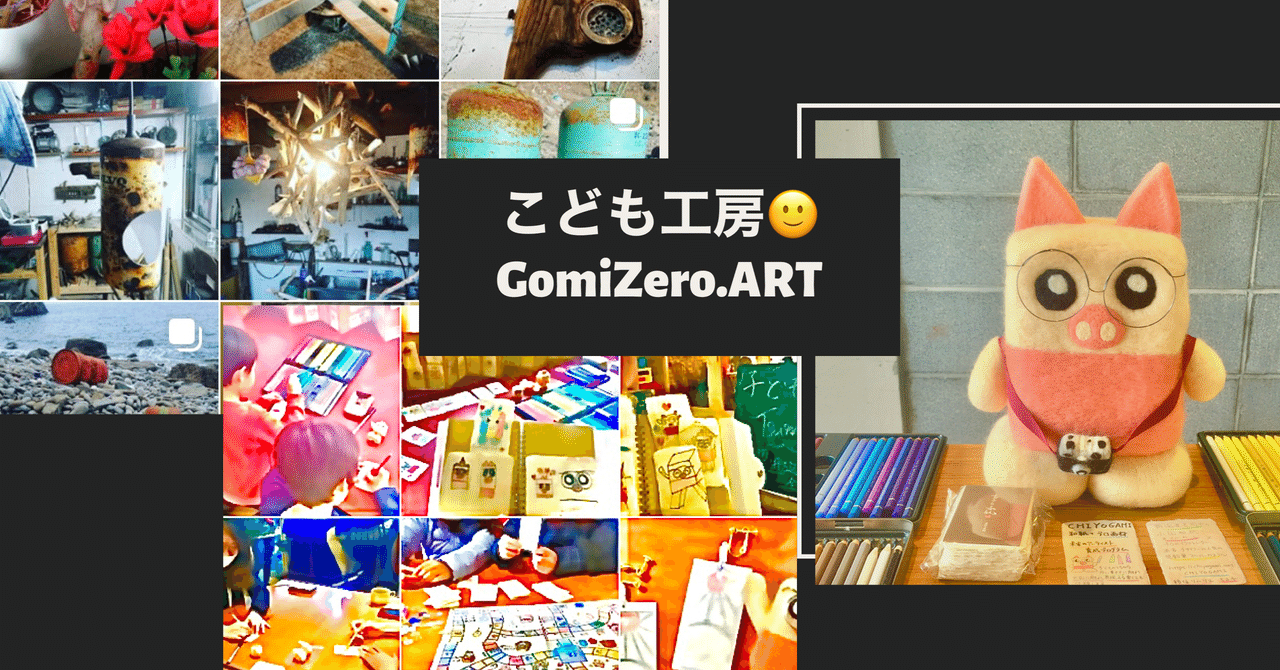 GomiZero.ART | June 2020
日本語
Thank you, Google Translate!
Hello! I'm Chiyoko, the organizer of GomiZero.ART.
GomiZero.ART was held on Friday, June 26th.
We would like to introduce the photos you sent us.
Big bear and duck picture book that mom and daughter love.
Iko-san:Kuma-chan that Santa gave me when my daughter was 2 years old.
My daughter was sitting on Kuma-chan, lying down with Kuma-chan and sleeping together until she was eight years old.
Kuma-chan has fluffy hair.
My daughter hugged and carried Kuma-chan.
Kuma-chan is bigger than my daughter.
A daughter carrying Kuma-chan on her back.
A daughter hugged by Kuma-chan.
I don't know which one, but it's super cute!
A picture book that both my daughter and mom love!
An important picture book that is always on the bookshelf.
"Gentle duck"
When my daughter was one year old, I got it from my husband's mother.
My husband's mother knows that I like birds.
As soon as I saw this picture book, my husband's mother bought it and gave it to me..
Each time you turn the page, the number of bushy chicks decreases.
Where did the chick go?
It will decrease steadily!
Finally, it was nice to be able to find all the chicks story.
It was interesting so I read it over and over again.
The pages are worn, but still an important picture book on the bookshelf.
Chiyoko:Iko-san、Thank you!
Visit her "Sekai no Hanamoji" website.
Ikos Factory https://ikosfactory.com/
World Flower Character https://hanamoji.ikosfactory.com/
An accessory case that was inherited from my respected grandmother
Yoshiyuki-san:This is the accessory case that I got from my grandmother when I was little.
My grandmother is a gentle and straight person.
She is a tough but sometimes grateful person who accepts everything.
I've taken it from someone I respect, so I'm cherishing it.
Chiyoko:Branding movie creator Yoshiyuki-san,
Thank you very much.
Small acIt is a small accessory case with a beautiful pattern.
Personally, I am attracted to the one point of the side rose,
I would like to touch if the base pattern of the lid is slightly uneven.
This is a video work by Yoshiyuki-san.
Not only the painting but also the narration seems to be his own voice.

llenge the Fennel root root Kinpira!
Sayaka-san:The root of fennel that I don't usually use.
I tried using it without throwing it away.
The scent has become delicious fennel kinpira.
A sticky vegetable. A type of fennel.
The feature is that the root is not rounded like fennel, but is stick-shaped.
There is also such a sticky, the root of the stem is round. I ate and compared.
Photo: Rightmost
The taste and aroma are vivid! Crispy and delicious.
Photo: Second from right
The taste is mellow.
The thick, rounded white part has a deep taste and is "milky"
Photo: Central
Anxious roots. Shred it like burdock.
Let's fried!
Fennel root root Kinpira.
Stir-fry with olive oil and a little bit of chopped garlic,
Herb salt... I wasn't satisfied with it, so I sprinkle with soy sauce.
The bitterness and astringency disappeared brilliantly,
and the fennel root kompira with a slightly gentle taste was completed ♪
Mild and sweet, soy pepper with yuzu and pepper is also good.
it's delicious! Fennel with a slight aftertaste.
Thank you, Sayaka-san.
Last time Gomi Zero.ART、She also participates in the Saitama European Vegetable Study Group.
Remake with old kimono. Tezashi, apron, sacoche.
Kozue-san:I've been doing old kimono remakes for 3 years.
It started with the pattern of old kimono and pants.
Since it is an old kimono, I try to make it by choosing a place without holes.
The dragon is a kimono for men. (The one to wear under the kimono)
I made Teazashi, which protects my arm and is used for agricultural work.
The fan pattern on the cafe apron is also a kimono.
For Sakosh, two kinds of fabrics, outer and inner, are combined.
Although it is not reversible, the color pattern inside is also beautiful.
I want everyone to feel free to wear an old kimono remake.
From children who rarely touch kimono to elderly people who cannot wear kimono.
Most of the time, I make an order after listening to the image.
Chiyoko:Thank you, Kozue-san, who lives in Shiga, Nagano.
Her work is for sale.→WebSite

The shaved ice machine of the memory that decided the marriage
Chiyoko:Takeru-san, Emi-san, of Honyara-Noie, a guesthouse in Gifu.
Anyway, isn't it the shaved ice machine in this photo that is the reason for getting married?
Emi-san:I saw a shaved ice machine at a guesthouse on my way home from my trip to Gifu.
If you casually say you want to be a shaved ice shop
An unexpected story came out that I will lend it because I will not use it this summer.
I thought it was too heavy for Takkyubin, but Mr. Takeru said that he would carry it by car.
Chikyuyado(地球宿) in Nagano (Guesthouse where Emi worked)
Took me by car for 3 hours.
Takeru is an excellent customer who stays in Gifu once a month for a long time.
He was no longer a guest, but a staff member.
He was enthusiastic about "to drop Emi" and took a shaved ice machine to Nagano by car.
At this time, the two have not become lovers yet. Confessed by him, Emi was considering.
I didn't oppose my crazy idea of ​​being a shaved ice shop,
I'm going to go out so far,
I started to think that if I marry this person, an interesting life might be waiting.
It is a shaved ice machine of memory. You can eat delicious ice.
Thank you, Takeru!
The shaved ice machine was a wedding gift.
In the future, I would like everyone to eat it as a shaved ice machine for marriage.
Chiyoko:Emi-san、Takeru-kun、Be happy for a long time☆
Let's all eat together with Honyara-Noie, and thank you!
You can read Zoom talk events in 47 prefectures of Japan, hosted by Emi and Takeru! Please buy!

The best sofa! A couple practices recycling
Chiyoko:Here are the photos and stories posted by Claire and Shiro on the previous Gomi Zero.ART Instagram site.
An online trip to 47 prefectures hosted by Emi and Take of the shaved ice machine.
Two people who appeared as speakers in Kanagawa Prefecture.
Actually, it was "Zero Waste"!
He made a closet desk during StayHome.
She made a "つまみ細工" from the rest of Aizen's hand towels she gave out at the wedding.
They value things and value manufacturing.
Compost is common, and petite gardening with egg shells!
We make soup from the surplus ingredients and use it as fertilizer for the kitchen garden!
Great! !! !!
One day he finds an abandoned chubb stand and takes it home...
There's a sofa in his house that's too low...
What!
Combined, it became the highest sofa!
It's wonderful! Magic.
They say their goal is to run a guest house in Shizuoka.
Now they are enjoying the garden.
Thank you, Claire-san、Shiro-san!
Talk event where the two are talking:Zoom→YouTube

I made three kinds of dishes with vegetable scraps that I used after dyeing
Tsurumi-san:Vegetable scraps that are always discarded or used as fertilizer.
I tried to make food with the dyed broccoli that changed color.
Teachings from parents and great-grandmother generations.
Use up your love and value for food to the end.
I had forgotten both my family and I made it.
So what's the reaction of my family?
Especially if my husband eats delicious?
Chiyoko:A famous landlady of Uoukou, a restaurant that serves delicious fish and sake at Koenji. 
Tsurumi-san、who is widely transmitting "Edo Tokyo vegetables".
We asked the wisdom of Japanese people who use the vegetables that they throw away without using them.
"I don't want to throw away the garbage.
I really want to dig a hole and use it as fertilizer if there is land.
You can't use much soil on a small balcony.
It's just the level of returning self-satisfaction trash to the soil.
Plant experts are more familiar.
It is delicate, paying attention to acidity and alkalinity so as not to damage plants.
This site is even better. I think this is accurate. → Link

Nature is the best way to get hooked on something during the corona season. I envy those who have a garden or a villa."
Tsurumi-san、Thank you very much!
For more information on cooking,
I introduced it on Instameet [Home Cooking]→→JPN.CAM | June 2020

(日本語)KATARIBE|染め実験後の捨てる部分で、おうち料理。江戸東京野菜を広める、松井つるみさんのお話し

Thank you everyone!
Chiyoko:This is Gomi Zero.ART in June.
Thank you to everyone who participated in the photo.
Thank you to everyone who read and watched.
"Gomi Zero.ART" taken by Chiyoko is here.
What is important is that people live.
"Thoughts" are born and raised there, and memories are created.
I have a picture of recycled items,
We will send out your "memories" and "thoughts" in words and sentences as KATARIBE.
GomiZero.ART is a social activity to think and practice ZeroWaste,
By taking pictures, you can enrich your sensibility, talk about your thoughts, share the memories of others,It's an art online workshop.
However, it is an art where you can participate in photography at any time without having to participate in real time.
I will show you your memories and tell you.
It is an art that can be read back later in a gap.
It will also be held next month.
Please let us know your thoughts, memories and photos.
We look forward to your participation.
See you on the last Friday next month.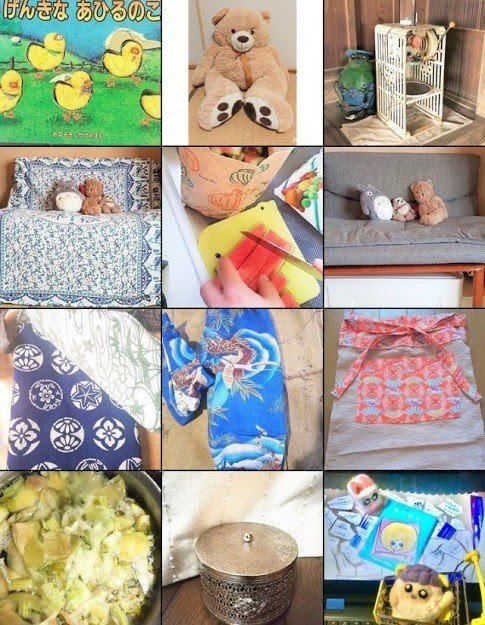 Click here for Japanese
この記事が気に入ったら、サポートをしてみませんか?
気軽にクリエイターの支援と、記事のオススメができます!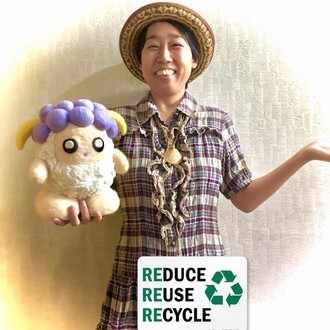 Social Activist/Writer ( Z4U.org Coach👍 1LDO.com Mentor👩‍💻 GomiZero.ART Organizer♻️ )|移住ソムリエ/こども工房🙂
https://LGG.JP