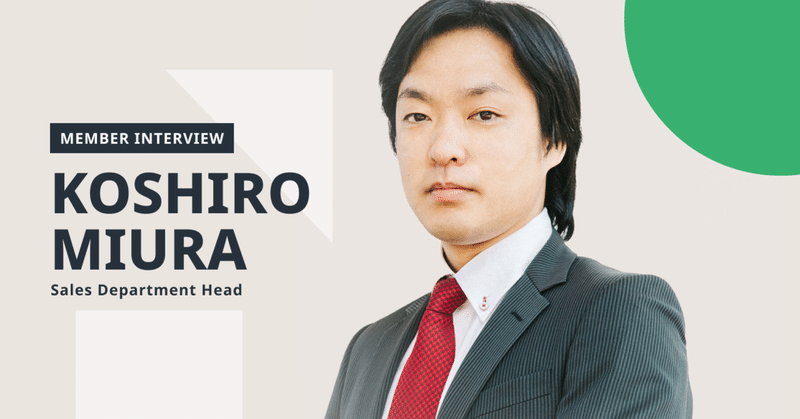 Giving everything he's got to achieve top sales. The fun of cultivating products and sales at WOVN to create new markets [Koshiro Miura]
Koshiro Miura / Sales Department Head
March 2019: Joined WOVN
In 2006, he joined a major Japan-based independent systems integrator company. He created all-inclusive proposals for selling embedded software and managed multiple departments. He then worked at a global provider, contributing to their highest sales ever through global procurement of software licenses, consulting proposals, creating new departments, and mapping out how to revitalize alliances.
He has stepped out to contribute to improving sales across departments at WOVN. He created the Alliance department and is giving his all as the head of Sales.
I joined a top Japan-based independent systems integrator. Even after 10 years, I still get thrown for a loop sometimes.
In November of my fourth year at university, I finally got around to job hunting, but recruiting had of course already ended for most major companies. That's when an opportunity I had led to joining a major Japan-based systems integrator.
Sales are typically quite logical. If you want to bring in orders, you think about the process, go through the factors like finances, lead time, and stakeholders and put together an agreement that looks well made to the customer as well.
However, I had no time to learn these things and was good at math in university, plus I worked part time in the hospitality field, so I naively figured sales would be a piece of cake and wanted to work in sales at an IT company.
Boy was I wrong (laughs). Ten years in, I'm still getting tossed around plenty.
Players make all-inclusive proposals to customers that are focused on embedded software outsourcing proposals, from hardware, middleware, software, and product frames to lot production of circuit boards, business, and core systems, as well as software licensing, servers, and computers when needed (work now referred to in Japan as "kitting").
I've since been involved with heading a department for new developments, a department that gathered all the company's underlying technologies for market research and exploring new products, businesses conducted together by major global companies and partner companies, directing presales, and so much more that I can't even write it all out.

I'm able to work now because of meeting my senior "Mr. Sales" (who I consider to be the god of sales) and digging deep to learn more about sales.
Like learning about sure-fire ways to get orders. I was always thinking about how he would respond if he were my client. I have nothing but gratitude for an environment that allowed me to grow and provided me with new stages, like the alliance business, and my senior, who valued freedom in a good way.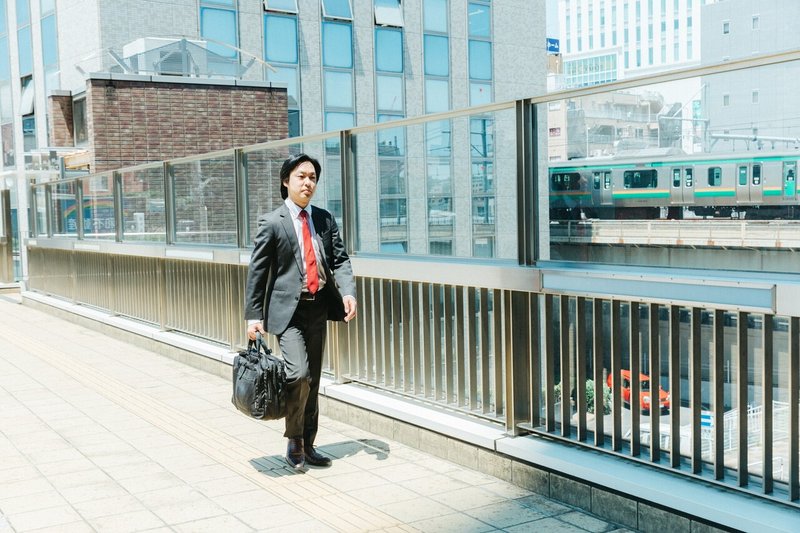 You should test your abilities and explore new environments
I was motivated and felt like I was growing at my company and had many people supporting me, so I felt like I'd achieved almost too much.
But when I imagined myself becoming a director in my current state, I questioned whether I would really be any good. I didn't want to be thought of as a big fish in a small pond and I wanted to test myself more, so my desire to refine myself grew even more.
I found out afterwards, but when I was about to quit, my senior ran around to each division saying, "We have to stop Miura together!"
I was prioritizing my personal desires and quit before fully repaying my company, so I couldn't go to a different company in the same field and only halfway apply the skills I'd acquired. I decided to throw myself into as different an environment as possible by going to a foreign company, which people say are tough and at which I had no acquaintances.

That company had its headquarters in Switzerland and branches in 150 countries and supported the global procurement of software licenses for companies like Microsoft and Adobe.
Creating schemes to maximize sales at a global provider
When I joined, many areas of the Japanese market hadn't been reached yet and I was certain that figures could be achieved in half a year, but looking at the company as a whole, sales didn't really include solution-based proposals.
Cloud licensing of software was the norm, but licenses couldn't be activated until after the software was built, which required related tasks and a scheme that could be provided to the company, so it entailed more than just the selling of licenses. This situation led to the expansion of the Japanese market as well as internal proposals to create even stronger alliances with the manufacturers behind the license providers.
We immediately set up an internal cloud business promotions division, formed alliances with building partners, and prepared materials like written proposals so that even a company without solution-based proposals could talk about creating things. We also helped reinforce alliances between manufacturers and the Japanese market at the same time.
While expanding alliances, we also released an in-house cloud product and set up additional schemes, creating a solution specialist division for company-led developments.
To make sure we didn't cling just to our own schemes, we got as much outside input as possible to build the best scheme possible. I think that was a really important factor in expanding our sales.

No matter how hard I work, there are only 24 hours in a day, so no matter how amazing a sales team is, there is always a limit to how much one person can achieve. One person is no match for a 10-person sales team. If you share mutual interests with your alliance partner, a single person's activities can be improved 10 or 20-fold.
Even if I get tripped up, my alliance partner will keep working to maximize sales, which lessens the risk factors for the company. What I love most is being able to working together with such a company and savoring our successes together.
Since my KPI was sales at Microsoft, which contributed to more than half the sales at our company's Japanese branch, I held weekly negotiations with Microsoft Japan based on the overall figures, so I spent more than half of my week hanging out at Microsoft (laughs).
At this time, one of my goals was to be in a position of leadership in Japan, and I was appointed as the head of the Japanese marketing strategies division.
While I was passionate about expanding the solutions and products we'd made at the company's headquarters to the Japanese market, it was hard to even have a say in achieving feature improvements for the products. The more I grew to love our in-house products, the more I felt something was off.
At the company that held our in-house products, I was able to receive customer feedback and share my own thoughts to directly impact the products, and my desire to create Japan-based global-level products further increased, but several issues led me to change jobs for the second time.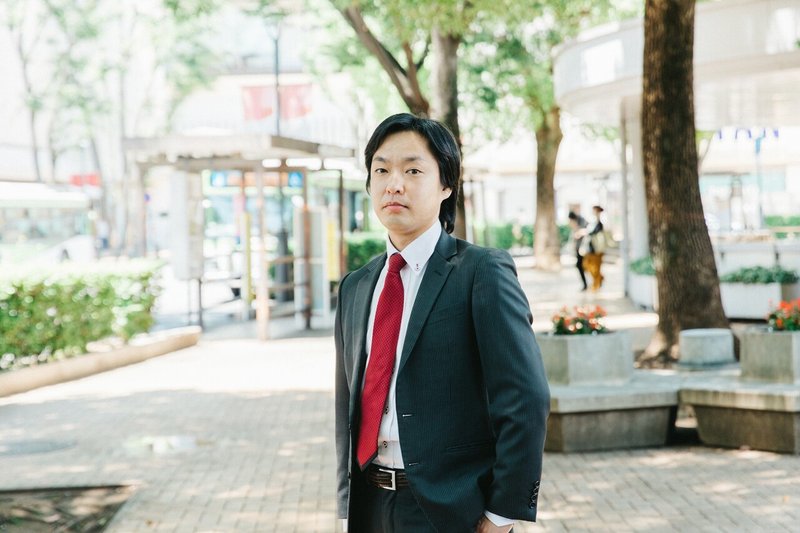 Changing jobs after being attracted to WOVN's worldview. Large orders thanks to new sales-based features
After experiencing major Japanese and foreign companies, I turned my focus to startups and looked at around 15 companies. I received unofficial offers from several companies, but I decided on WOVN because I was drawn to their way of looking at things.
The need for their product would continue to increase and their business was undoubtedly growing, so they could compete not only on a domestic level, but also on a global scale. Even so, the products haven't reached their full potential yet, so if the developers can turn my ideas into actual functions, we can work together to improve the products.
I felt like I could help with a lot of things at WOVN.

Upon joining, I started off by churning out figures in sales. By not focusing too much on past selling prices, I could increase the scale of project values and produce large figures consistently each month, which helped us break away from stereotypes within the company.
While in negotiations with a major entertainment company, I got my first case when they wanted to localize their intranet, which used SharePoint. If we were going to tackle a major global company from the inside, I knew that shares at SharePoint would be high, and I got my chance to do sales-based feature development.
To properly handle the security side of things for the internal system of a large company, we focused on IP restrictions. Having such a feature lead to intranet-related orders from other major manufacturers and the difference when using WOVN became even clearer.
I want to become familiar with all of WOVN's functions, so I've created weekly opportunities to get updates from the Product division and to share requests from the Sales side. Our corporate culture is extremely open to new proposals and has an environment of mutual respect and trust, so I want to further strengthen the communication between departments outside of projects as well.

The fun of "enterprise sales"
Even if you say, "website localization," the people in charge of corporate planning, information systems, marketing, and customer support will change depending on the company. The type of site and how it's built will also be different for everyone. You first need to understand this fact before beginning a sale.
When operating a site in multiple languages, communicating with both translators and developers can make things a bit complicated. Individually decided translation rules and overlapping tasks arise. Even with major global companies, I've seen a lot of cases where there's no translation resource management team in place.
That's why WOVN, as a localization platform provider, teams up with companies worth hundreds of billions of yen to lead the stakeholders, including directors, creates a budget, and localizes based on the company's vision and medium and long-term goals. How should we approach an organization of ten thousand people? Would such a company even use WOVN at its base? Who's going to oversee this new budget category? This is the perfect environment for enterprise sales to shine in.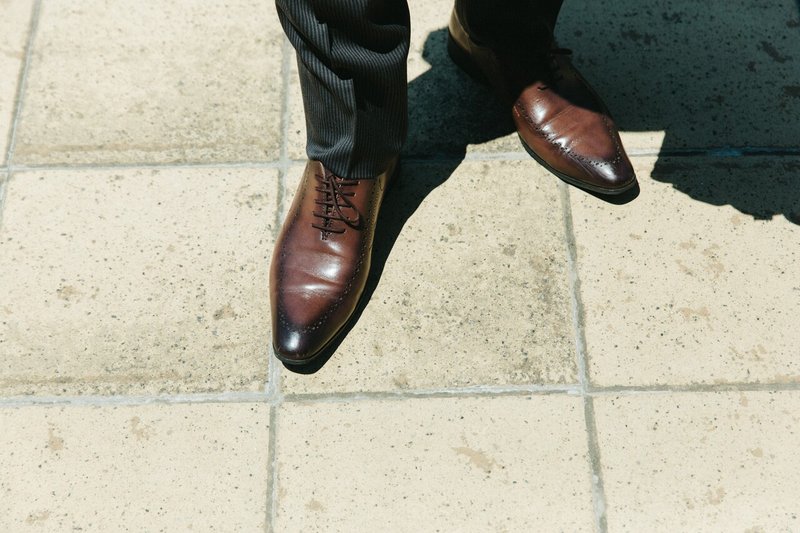 The strength of WOVN's sales is its second-to-none personnel
Nobody shares my particular sales style, and similarly, everybody on the team has their own unique strengths.
We have different backgrounds and areas of specialty, making us all unique in a good way.
We don't end with the integration for a single project - we use our unique strengths to open up even more sales channels. I think it's really important to go through the sales cycle as a team.
For example, most customers don't find WOVN on their own. Since most sales leads comes from existing partners, employees, and introduction requests, so there is always a company referring them.
So, the ideal sales cycle would be: We make a direct sale to a customer → a partner company gets introduced → that company brings additional project opportunities → those are handed over to the Alliance team → the Alliance team talks with them to expand the frame of sales → the information picked up gets back to Sales.
To everyone at WOVN
I'm confident that I'm at a great company, and we're going to take the initiative to make it an even better one by going all out, thinking, and acting in ways to help the company and our products grow. I think it's important for each of us to share about such ideas.
For those who have trouble expressing themselves, I think it's fine to ask someone else to share for you.
As the company improves, we'll be able to work more comfortably, and for those with families, that will lead to a mindset of wanting to protect and provide for your family. Such a company sounds wonderful to me.
To all future WOVN members
Making sales isn't easy, and even if you think I'm capable, being among such amazing members means you get tossed around at times. This environment helps you to grow, no matter how long you're here.
WOVN's biggest value lies within the concept of "creating a new localization market," and such an experience isn't available anywhere else, so you'll have the chance to accomplish something huge on a world scale. Let's do it together!
この記事が気に入ったら、サポートをしてみませんか?
気軽にクリエイターの支援と、記事のオススメができます!