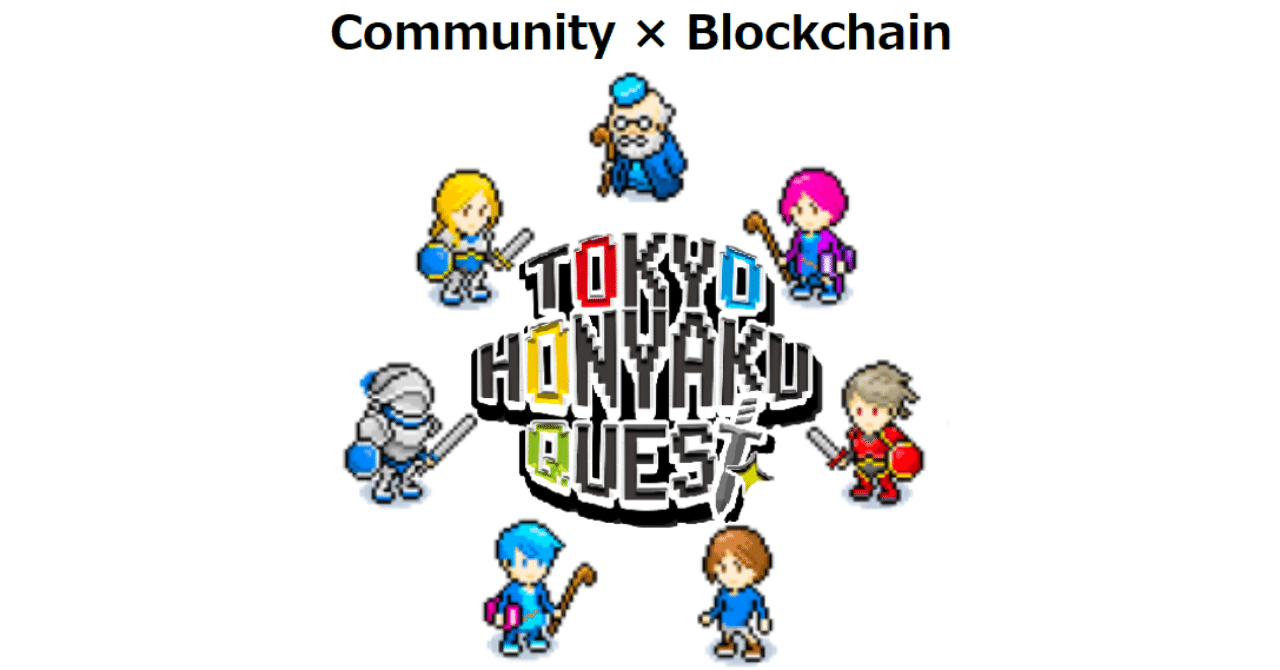 Btw, what the heck is "Community"?
1. Introduction
Hi, this is Mish and I work as a "validator" at bitFlyer Blockchain(bFBC). The validator "Mish", feel free to call me "valimish" (So far, no one calls me so...).
Acting as a node of bFBC's own blockchain "miyabi" (Not actually a node...), I am engaged in blockchain consulting and product development.
The other day, we announced that we will conduct a Proof of Concept of "Tokyo Honyaku Quest" (THQ) for crowdsourcing the translation of anime news articles. I started this from scratch with Mr. Ataka from Tokyo Otaku Mode inc. and Mr. Tsuchimoto from IID inc.
(Please check the press release for more information on THQ.)
What THQ is really trying to do is "Further Evolution of the Community".
There are various impacts that blockchain have on the world, and one of them is a change in the way communities work.
2. A definition of "Community"
Before talking about evolution and how it should be, let's think about what a community is in the first place. If you look up "community" in the dictionary, you normally come up with something like;
"the people living in one particular area or people who are considered as a unit because of their common interests, social group, or nationality".

I believe most of people can agree with this definition as this is a definition which had been evolved in the past. A community was defined by many sociologists, but one of the famous sociologist is Robert Morrison MacIver(1882-1970). A hundred year ago, he explained that a community is bud from a particular area. This was definitely true as the liquidity of people, information, and ideology was very limited at that time.

Therefore, the modern definition of community was limited in an area and could not extend beyond it. To be sure, the country, the company, the school, and most of the community, in the first place, expect to meet face to face. Face-to-face contact created communication and communities.
Unfortunately, MacIver died in 1970, and there is no way to know that TCP/IP was standardized in 1982 or MOSAIC was introduced in 1993. Of course, there are still communities that have existed since ancient times, but thanks to the development of transportation and the advent of the Internet, communities have now evolved into groups of people with communal and congeneric feelings that are not tied to the region!
But is this true?
In fact, I think it hasn't evolved that much.
In Pokemon, it may have evolved from Weedle to Kakuna, but it hasn't evolved into Beedrill.
Sadly, Kakuna can only use "Harden" for its move.

3. Barriers for Evolution of Community
It may have been difficult for people not familiar with Pokemon, but the point is that although the Internet is creating a community that transcends regions, it is not providing what is really needed. I think it would be no problem if most of the communities beyond the existing areas disappeared.
But I think it can't be helped. This is because there are two major barriers for communities across regions to enter their lives.
It's money and language.
The "country," which represents the community, is still largest and strongest community.
Why? I owe it to money and language. The reason why congeneric emotions are born requires communication, and the source is language. Communal feelings are created by communication. How can the country survive? That's because money goes around the country. I think that the present state centering on money has stronger connection than the time when barter was used.
Of course, the development of technology and financial systems have made it easier to translate languages and send money overseas.
However, it is still difficult to communicate across languages smoothly, and there is a large fee for overseas remittance.
4. Summary
It has been a long time, but we are challenging these two big barriers.
This is exactly what "Tokyo Honyaku Quest" is aiming for.
I think these two challenges are really the evolution of the community.
I would like to describe in detail how I will concretely challenge and what I will do next time.

この記事が気に入ったら、サポートをしてみませんか?
気軽にクリエイターの支援と、記事のオススメができます!