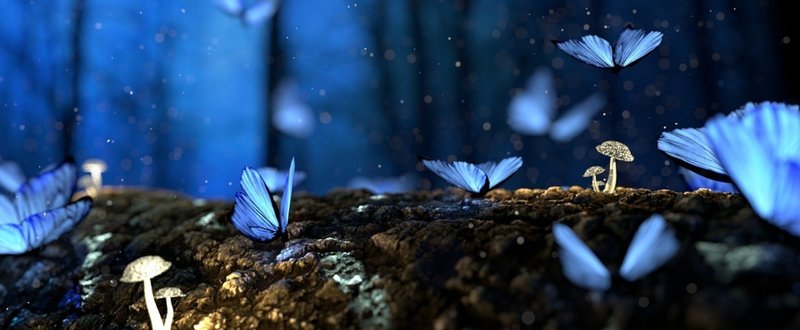 A Hundred Thousand Wombs
The John Maddox Prize Speech
2017.11.30, London
In the world, 530 thousand women are diagnosed with cervical cancer every year, and 270 thousand lives are lost to the disease.
This is despite the fact that we have the HPV vaccines to prevent this disease, and they are used in more than 130 countries in the world.
I believe that in the near future, in the countries with high vaccine coverage, cervical cancer will become a disease found only in history books.
And yet resistance continues.
The HPV vaccine became routine use in Japan in April 2013. But just two months after that, the government made the perplexing decision to keep the vaccine in the National Immunization Programme, but "temporarily" suspend proactive recommendations for it. This was evidently in response to alleged adverse reactions such as seizures, inability to walk, memory loss, poor school performance or truancy.
Represented by a "pseudo-seizure" without abnormality in the brain waves, pediatricians said they had so many such patients in adolescence even before the HPV vaccine was introduced. The Vaccine Adverse Reactions Review Committee, established by the Japanese Ministry of Health, Labor, and Welfare, has repeatedly concluded that their symptoms were most likely psychosomatic.
The parents filmed their daughters having seizures by their mobile phones to post on the internet, and actively responded to the media interviews. A majority of decent doctors went all quiet after being harshly criticized like "I was told it is only mental by a heartless doctor."
Wherever you are, when a new vaccine is introduced, there are people who will oppose it. But there were two things that were present only in Japan.
One was the government prioritizing emotion over science. The other was doctors, who even created a new name and proposed a new syndrome caused by the HPV vaccine.
They called it HANS, HPV Vaccination Associated Neuro-immunopathic Syndrome. The HANS doctors' claims are based on the patients' complaints and impressions, but they never showed any evidence for their hypothesis. Instead they argued that medical technology is not good enough to show it. They claim HANS can appear anytime, even months and years after the vaccination, and will never disappear.
*
Recently, alternative facts about science spread quickly and widely to lay people. As a doctor, I can't overlook the claims that endanger lives. As a journalist, I need to tell people the truth. That is why I started writing for the media. Among the various topics I covered from Ebola outbreak to "hydrogen water", I realized the HPV vaccine issue was the atomic bomb threatening thousands and millions of lives. But I tell you, I have never written recommending this vaccine.
The first article appeared online in the business magazine "Wedge" and in its print version in October 2015. It attracted literally millions of readers and re-opened public dialogue about the safety of the HPV vaccine. I continued to interview and investigate, and published more than 20 articles on this topic.
However, while misleading images and stories of so-called the dangers of the HPV vaccine was spread through Japanese society by the media, Dr. Shuichi Ikeda, principal researcher of the group commissioned by the Ministry of Health Labour and Welfare to investigate adverse reactions of the HPV vaccine, and professor of neurology at Shinshu University, presented the shocking results of a mouse experiment at the meeting in the Ministry. Dr. Ikeda was the Dean of the Medical School, as well as the university Vice Chancellor at that time.
He showed a slide with only the brain section of a mouse marked "HPV" glowing in green florescence, emphasized with a white circle. Dr. Ikeda said: "Apparently, the brain is damaged. It shows the objective findings common to the girls complaining of brain damage."
According to Dr. Ikeda, when mice were given the flu vaccine, the Hepatitis B vaccine and the HPV vaccine, and the brain was observed 10 months later, only the brain section of the mouse vaccinated with the HPV vaccine showed "deposition" with abnormal auto-antibody. His presentation was broadcast on a popular TV news program.
This was only two weeks before "the victims" held a press conference to announce their plan to take out a class-action lawsuit against the government at the end of March last year.
Meanwhile, the Japanese government continued the "temporary" suspension of proactive recommendations for the HPV vaccines. On July 27, last year, when the "temporary" suspension was extended for more than three years, a world-first class-action lawsuit against the government and manufacturers demanding compensation for the damage caused by the HPV vaccine was filed in Japan.
*
After months of investigation, I found the researcher who designed and performed the mouse experiment. He told me that the brain sections Dr. Ikeda showed were not from the injected mouse. They had injected vaccines into genetically modified mice that produce auto-antibody naturally just by aging. Then they sprayed the serum taken from these mice, full of auto-antibody, to the brain sections of the normal wild-type mouse and took a picture.
The number of mice used for each vaccine was only "one", and the dose given was 100 times that normally given to humans. Of course, there were brain sections showing green florescence by serum from the mouse given other vaccines, too.
I called the result presented by Dr. Ikeda a "fabrication".
Dr. Ikeda filed a libel lawsuit against me, claiming my allegation of fabrication was a defamation because he had just cited a slide from the slide set that other researchers made. Dr. Ikeda's attorney said this lawsuit is not about the science of the HPV vaccine, but my allegation of fabrication. This attorney is famous for leading many major drug injury lawsuits for the plaintiffs in Japan in the past.
Dr. Ikeda's legal action frightened the media and they stopped using me.
The victims' organization was very professional. Their claims didn't always go to editorial departments. They went to the president's office of the publishers' stakeholders, and sometimes, they went to politicians with influence in the stakeholders' business. A daughter of the governor of Tokyo, a director of NHK, the public broadcast station in Japan, and a close friend of the victims' organization, was keen on finding out where I lived and who my family members were. My family and I received threatening messages.
Publications stopped using my regular columns. They decided not to publish my book even though the publication day had been announced, my photo had been shot, and the cover design was finished. Since then, I have spoken to eight other publishers, but all of them said the same thing. "It is well-written and very interesting to read, but we can't publish it now."
*
In Japan, three thousand lives and ten thousand wombs are lost to cervical cancer every year.
When I gave a talk at my old school Hokkaido University, I was asked by a young gynecologist, "How many more wombs do we have to dig out?"
In Japan, a class action lawsuit is said to take ten years, and it seems that no politician make a decision to restart the HPV vaccination until the lawsuit is over.
If we have to wait ten years for any hope of HPV vaccination starting again, how many more wombs will Japanese gynecologists have to dig out? The answer is "A hundred thousand".
Please imagine all those wombs gone. Please imagine the women who owned them, the children who were born from them and lost their mother, and the children who were supposed to be born from them.
Meanwhile, the Global Advisory Committee on Vaccine Safety at the World Health Organization, where I used to work, has no doubt about the safety of this vaccine:
Their new evaluation statement issued this year ended like this.
"Despite the extensive safety data available for this vaccine, attention has continued to focus on spurious case reports and unsubstantiated allegations. The Committee continues to express concern that the ongoing unsubstantiated allegations have a demonstrable negative impact on vaccine coverage in a growing number of countries, and that this will result in real harm. While ongoing monitoring and collection of robust data are important to maintain confidence, one of the challenges associated with the continued generation of data is that artifacts will be observed, which could pose further challenges for communication when taken in haste, out of context, and in the absence of the overall body of evidence."
It has been a long and tiring journey, but here I am today to accept this wonderful prize. I consider the fact that the John Maddox Prize 2017 is given to me is a symbol of the efforts made all over the world to fight against such artifacts or alternative facts without sound science.
However, in the end, I have just one dream. Only this week, I heard from the ninth book publisher Heibonsha that they have decided to publish my book early next year. The book is ready. I would like my book to be placed in the waiting rooms of doctors all over the world. I would like any overseas publisher to translate my book "A Hundred Thousand Wombs".
I would like to thank Dr. Katsuyuki Kinoshita and Dr. Isamu Ishiwata of Japan Association of Obstetricians and Gynecologists, Dr. Tadashi Ariga of Hokkaido University and Dr. Takashi Igarashi of National Center for Child Health and Development for nominating me for this prize. I thank Dr. Tasuku Honjo and Dr. Fumihiko Matsuda of Kyoto University, Mr. Norihiro Oe, former Editor-in-Chief of "Wedge" for believing in me. I thank all the readers waiting for my new work, and most of all, my family for their support and patience. And, of course, I thank all those associated with the John Maddox prize for honoring me this way.
This is truly a great honor for me.
Thank you.
(Japanese version is here. See the photo, even if you don't know Japanese.)
© 2017 Riko Muranaka
*     *     *     *
For writing this speech, I thank Mr. Peter Cordingley, former spokesperson for the World Health Organization Western Pacific Regional Office.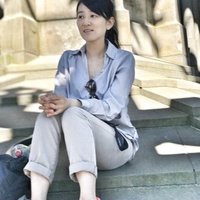 医師・ジャーナリスト。命や健康に関わるフェイクニュースに傷つかない、騙されないために。著書に『10万個の子宮 あの激しいけいれんは子宮頸がんワクチンの副反応なのか』(2018年2月)『新型コロナから見えた日本の弱点 国防としての感染症』(2020年8月)