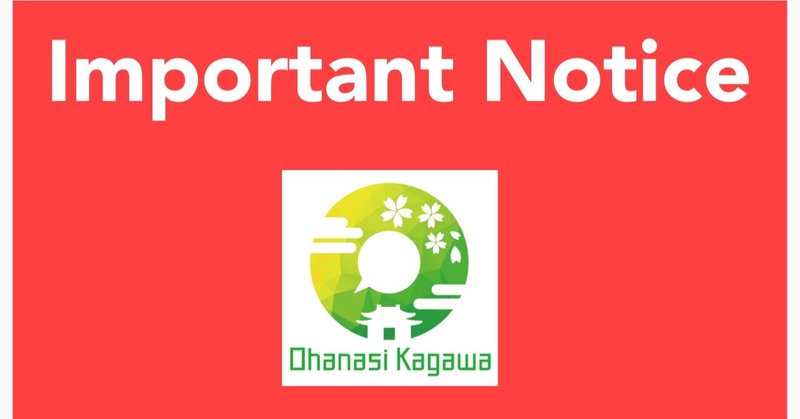 Important notice
Hello everyone!! This is Aki from Ohanasi Kagawa.
Today, I have an important notice for everyone.
We, Ohanasi Kagawa, might have to close our community on June 1st, 2021.
Why? There are three reasons.
First, we came to the decision that it would be impossible for us to keep managing to pay operating costs unless we achieve the crowdfunding goal.
Second, we have only one way to maintain Ohanasi Kagawa if we don't reach 100% of the crowdfunding. And that is to charge you for every event. However, we would like to keep providing our service for free with high quality.
To be honest,
We pay $450 per month to use the Remo platform.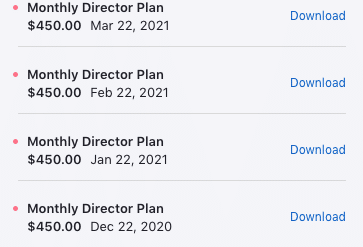 Besides, we need to pay the maintenance cost of our websites.
For advertisement, we use Meetup, and it normally costs $3360 per month, but now we can use it because they offer a 100% discount only during the COVID pandemic. In the future, we will have to cover it on our own.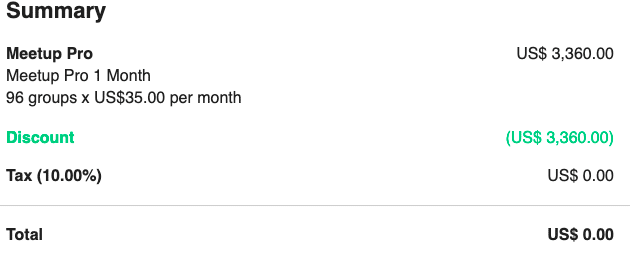 Now, we have over 20 staff members and trainees to organize Ohanasi Kagawa events.
We need to cover equipment fees, training fees, and so on.
Now, I can manage to pay these expenses with my personal savings, but I have decided that I will pay from my personal savings until the crowdfunding project ends.
June 1st, 2021 is our 1st anniversary!

We have been able to continue organizing our events almost every weekend (we took rests only on Thanksgiving day and the day of the new year) because we are encouraged by the smiles of participants at every event.

Thank you so much!! We really appreciate that!!
There were a lot of things in this first year.
Ohanasi Kagawa started with only four participants and me (Aki).
Then, new staff members joined Ohanasi Kagawa.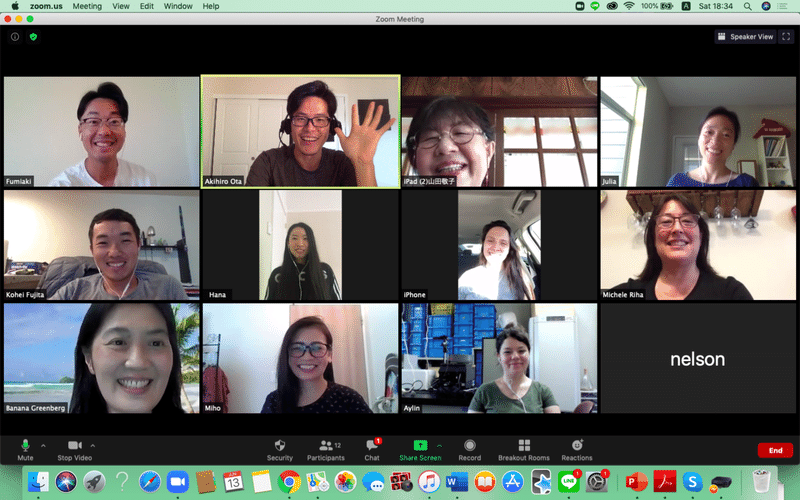 Now, over 150 participants attend events every weekend, there are over 20 staff members who organize them together.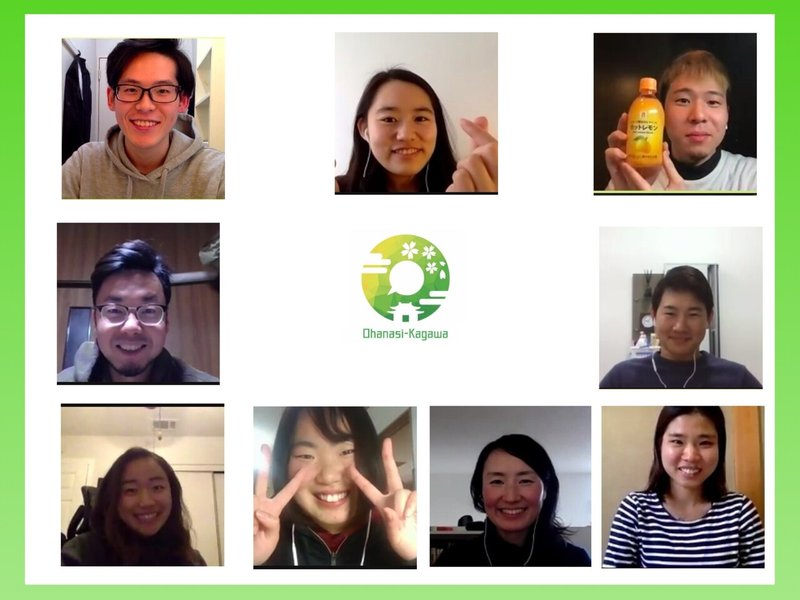 I'm really proud of Ohanasi Kagawa that has grown a lot only for a year.
I hope more and more participants will come to our events in the second year and see our growth together.
I believe that there are staff members and participants who don't want Ohanasi Kagawa to be closed.
We haven't given up.

We will achieve the crowdfunding project and will create a sustainable place where many Japanese people and people who love Japan can be connected all over the world!!
Therefore, we will keep moving forward until the end of crowdfunding project day.
Please give us any advice and opinions if you have. Anything.
You can send your advice or idea from the Google form below.
Also, please support us with your donation if you think Ohanasi Kagawa is worth continuing for you.
Thank you so much.
From Aki and all the staff members

Crowdfunding page
Feelings for Ohanasi Kagawa by Aki & Fumiaki
この記事が気に入ったら、サポートをしてみませんか?
気軽にクリエイターの支援と、記事のオススメができます!