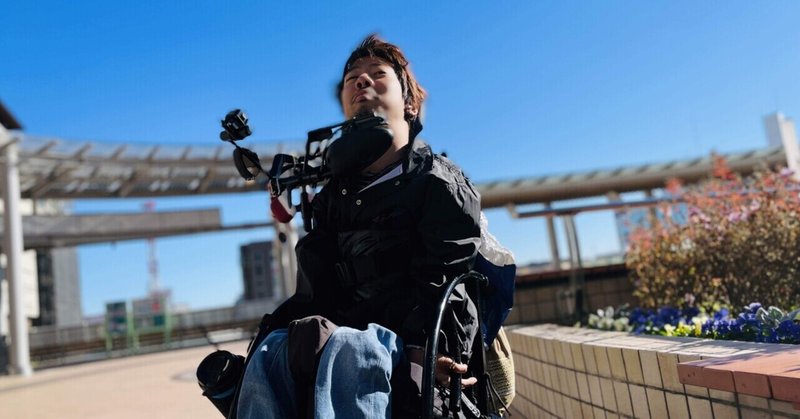 This week, it got colder one step more, and on the 14th, the maximum temperature only rose to 7 degrees in the area where I live, and even if I'm at home, it's getting harder to spend time without using the heating function of the air conditioner during the day.
Compared to last year, I saw the news that it was definitely colder like winter this year and it was already snowing in Hokkaido, and when I think that Tokyo will snow early, I work outside due to infrastructure development such as electricity and water supply. I sincerely respect people for being amazing.
I don't think it's natural for the caregivers who support my life to come to my house on time and help me, and I'm thinking again to do what I can do one by one.The night sky with Gemini meteor shower and the cityscape shining underneath it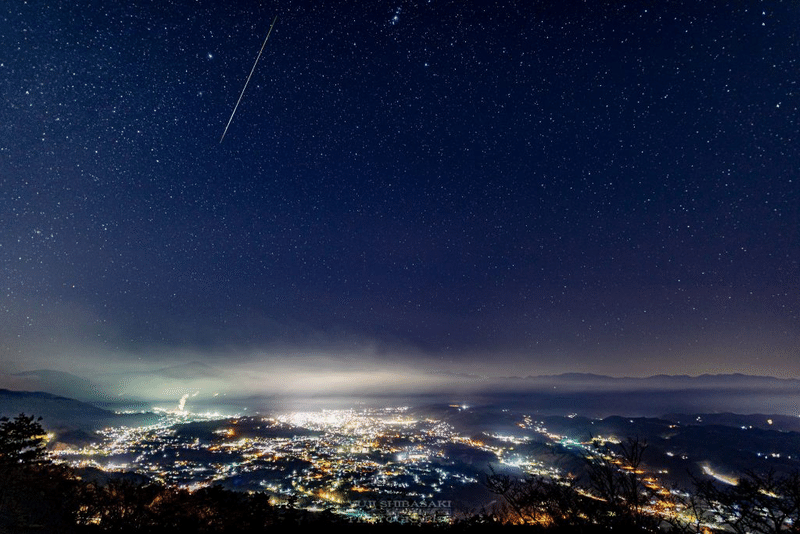 For the past week, I've been devoted my time to making and activities as usual, writing the continuation of Kentaro's Room and novels without any particular change.
As I wrote in last week's blog, since I had a class at university on the 9th, I will put up an antenna on more things, learn them and absorb them into my own, and send them with the idea and thoughts of original colors. I thought it was important to go.
In order to aim to stand on a big stage like a university class, it means a lot to work seriously on everyday steady activities and transmissions, and when you stand on the stage, you can help yourself to deliver things, your thoughts and thoughts. I think it will lead to going.
By all means, I tend to bring weights to you, such as conspicuous and flashy things, but no matter how big stars such as Akihiro Nishino, Keisuke Honda, and Sanma Akashiya, you can train and yourself. I think it's a difference whether you're studying in your field of expertise or not.
After that, I believe that even if I am conscious of the ability to seize opportunities, judgment, and determination, I believe that those powers will grow.
While receiving the data of the song destination (how to apply the lyrics to the melody) that was scheduled to be held around May of this year, I have made a reason not to do it and procrastinating it.
But let's do what we decided by ourselves! It took a long time to think about it, but I managed to make it into a shape this week.
When I tried the song destination and finished with a fever, I was dazed when the part of my brain that I don't usually use became very hot, but I was really glad that I challenged it full of a sense of accomplishment.
It's definitely better to try everything and decide whether it suits you or not, so I think it's not a negative thing for me because there are more things that can be used as stories when you stand in university classes and public speaking stages. I did.
Above all, it was fun, so I'm glad I tried it.My back looking up at the sky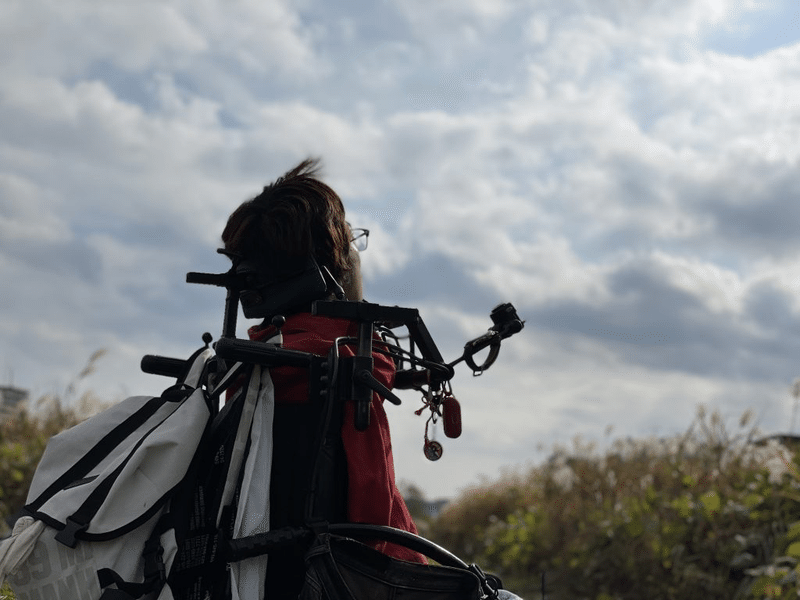 I try to write a blog every week, and the most troublesome thing is to do production activities every day if there is no big event like last week, so I really want to cry as a performer that I don't have interesting stories lol.
If you are someone else, I think you have a desire to go somewhere and eat delicious food or buy what you've always wanted, but you don't have an appetite or desire, so you eat either pasta, fried rice or soba and drink alcohol occasionally. To the extent of that.
When it comes to greed, I want it! About half a year has passed since I thought about it, and time passed without buying what I wanted, and what I didn't need.
I think it's a very happy thing, and I want to spend that time and money leaving welfare x entertainment as a new genle and My Action as a culture.
Also, I would like to focus on thinking about what I can do for people like myself, people with severe disabilities, people with illnesses, and people with various problems, and to focus on leaving visible results. It's.

I'm in front of the flower bed.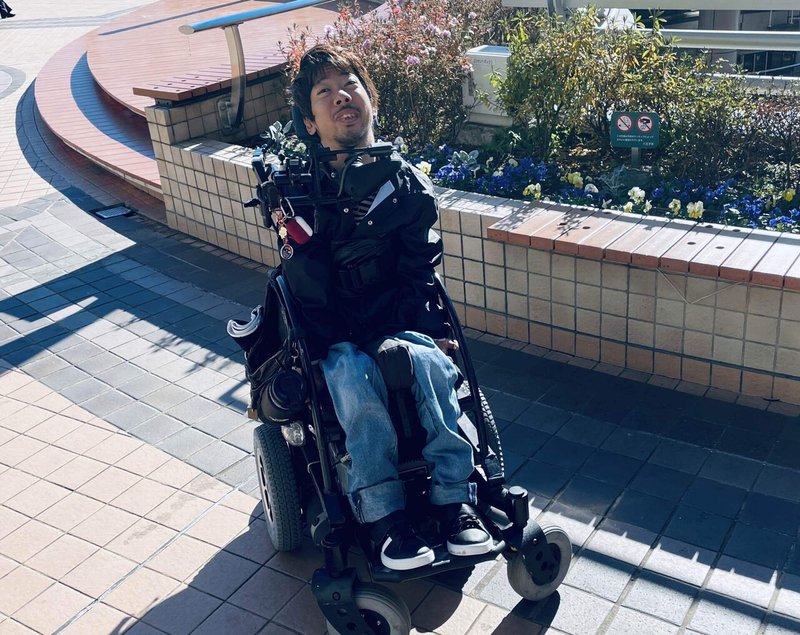 There is a circle painted red on a black background, a silver star on it, and on top of which the logo written as action in black and action in blue is in the center.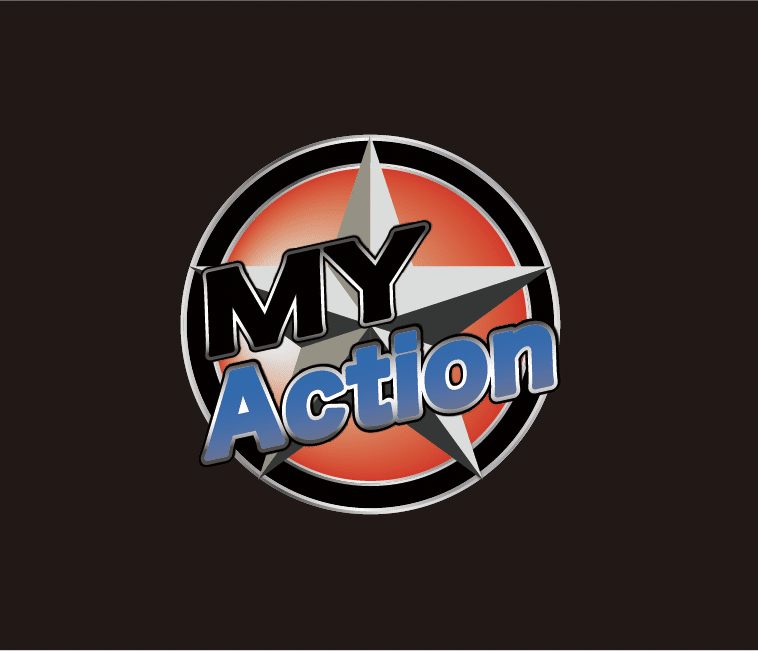 My Action General producer・Performer Sugiyama.
この記事が気に入ったら、サポートをしてみませんか?
気軽にクリエイターの支援と、記事のオススメができます!