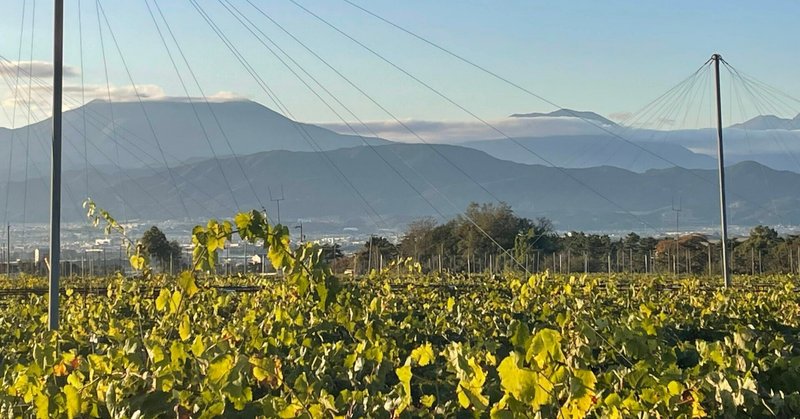 Working Holiday Plan at Guest House KURA 2023
First of all, please take a look at this video!!
"Working Holiday in Suzaka"

Start your Japan's life in Suzaka, Nagano!!
Now are you enjoying your working holiday life in Japan?
Do you have any difficulties or problems in Japan?
How about starting your working holiday life from Suzaka, Nagano!

You can apply for farm job here in Suzaka.
We offer farm work, place to stay, Japanese lessons with this plan for working holiday visa holders.
If you like to spend your days in quiet, Japanese rural area, Suzaka will be the best place!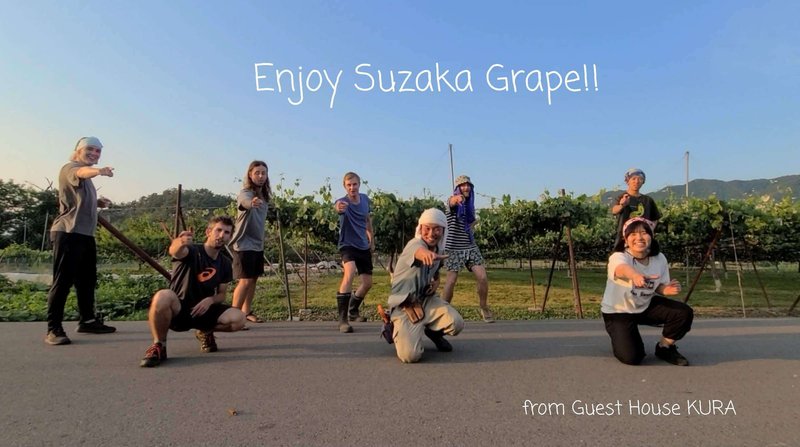 We are also running Guest House KURA here in Suzaka,
so at night you can enjoy chatting with the guests from overseas and all over Japan.
Here you can also meet a lot of local people, so it's good chance to make Japanese friends as well.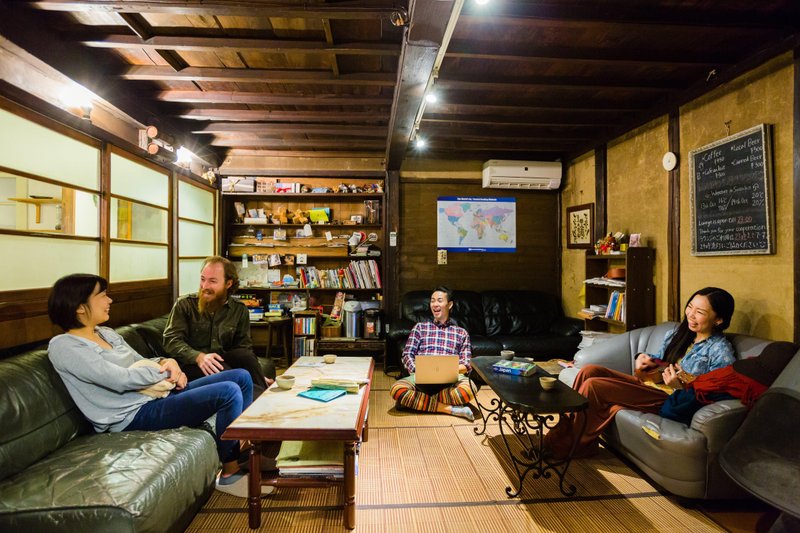 You can't speak Japanese at all?
Don't worry. We offer private Japanese lessons.
The teacher is an experienced and qualified Japanese language teacher, who experienced to teach Japanese in Language School for 5 years in Japan and China.
The private lessons are very flexible, we will meet your demands.


With this plan, we will offer farm work in grape/apple farm.

Season: Jue-the middle of July
*You are free to choose the working term, but at least 2 weeks.
Place of Work : Farm in Suzaka city, Nagano, Japan
Working hours 8:00 to 18:00
*You are free to choose the working hours, but at least 4 hours a day.
Wage : 910 JPY ~ / hour (after-tax)



We are looking forward to seeing you here in Suzaka!!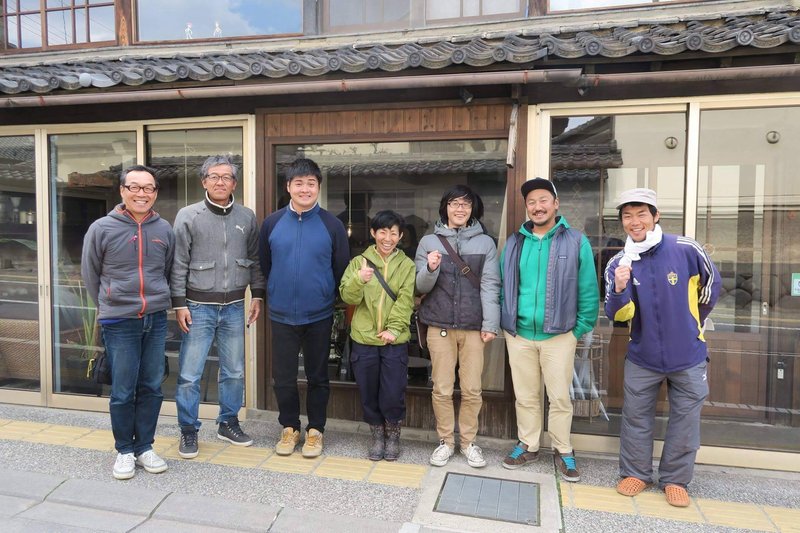 For more Info;
Guest House KURA(ゲストハウス蔵)
info@ghkura.com
**********************************************************
Guest House KURA(ゲストハウス蔵)
長野県須坂市にある古民家宿
cheap and budget hostel in Suzaka, Nagano
http://www.ghkura.com/
https://www.facebook.com/GuestHouseKURA/

**********************************************************
この記事が気に入ったら、サポートをしてみませんか?
気軽にクリエイターの支援と、記事のオススメができます!