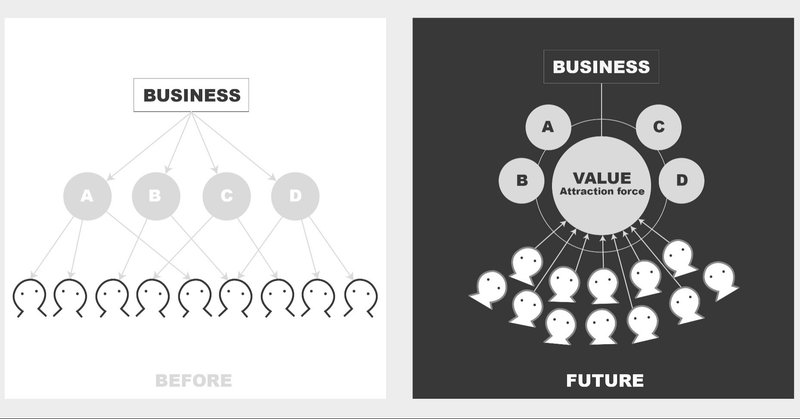 Overriding all levels of heterogeneous phase
We are service design, but not just only design service. We are not only creating troubles but also produced unexpected "Essential".
So, what are we doing?
We are usually self-deprecating as troublemakers. Not joking, we are really "creating" troubles. We created a bunch of troubles that people even not have discovered. As a vanguard relationship of innovation teams, The goal we are pursuing probably is"We lead off provides and needs in advance before people noticed their demand".
Demand, supply, and business opportunities. Common knowledge.
And between this supply and demand, we added a revived level. An alive level of value-added between supply and demand. This heterogeneous phase is like an incogitable attraction, either the supplier or the demand side is not a two-way relationship anymore, It may be a fascinating value, the positive force of social Approval or the one of relief pulled.
In this chaotic era full of illusory information and uncertain future, life changes with dizzy abruptness. The only constant is that we are serving "people". If the invention of technology always comes from human inertia, then I should also say that our service design represents the real desire of people.

— DISCOVER — DEFINE — DEVELOP — DELIVER —


この記事が気に入ったら、サポートをしてみませんか?
気軽にクリエイターの支援と、記事のオススメができます!