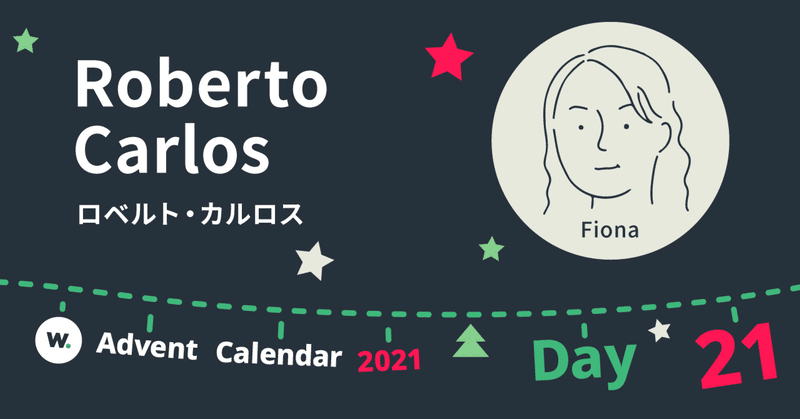 What does Brazilian soccer player Roberto Carlos have in common with WOVN, a global actor behind the scenes?
Hello, I'm Fiona, and I am writing for day 21 of the WOVN Advent Calendar. I usually only write about design, but this time I've decided to write about a hobby of mine. I would like to talk about what the soccer player I like has in common with WOVN.
First of all, in the world of soccer, the World Cup is held once every four years. I feel that the style of each country's soccer team is closely tied to the traditional cultures of each country. Take, for example, Brazilian soccer. I feel that Brazilian players are distinct in that they look like they are moving to the rhythm of Brazilian Samba music when they play soccer.
This gave me the impression that soccer teams all over the world are localizing their playstyle in line with their own cultures. I think that this overlaps with WOVN's mission to "create a world where all people can access all data in their native language."
Profile: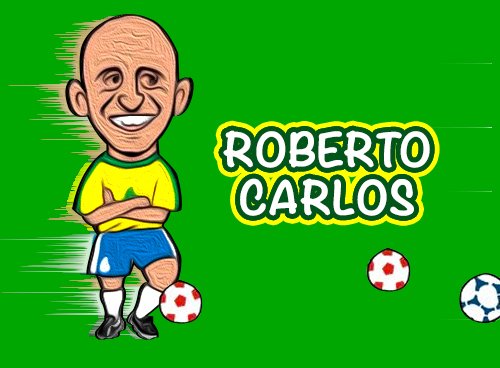 Full name: Roberto Carlos da Silva Rocha
Birthplace: Sao Paulo, Brazil
Birthday: April 10, 1973
Profession: former professional soccer player
Position: Defensive Back (left-back) / Mid Fielder (left wing back)
Dominant foot: left foot
Nicknamed "Devil's Left Foot"
Roberto has the nickname of "Devil's Left Foot". He is famous for his astonishing free kick where he curved the ball into the goal from 40m away and shook the net. He is known for his fast and devastating shooting.
Greatly contributed to Brazil's victory at the 2002 Japan-Korea World Cup
The biggest highlight of his soccer career was his victory at the Japan-Korea World Cup. He has been given a lot of praise for his contributions to Brazil's victory at the Japan-Korea World Cup in 2002.
Where did I come across Roberto Carlos?
I first came across Roberto when watching a tournament held in France in 1997 prior to the World Cup.
In one match, Roberto made a long run-up before scoring where he made some small steps before suddenly accelerating and hooking the ball with the outside of his left foot. The ball swerved, taking an unbelievable trajectory as it curved around. The French goalkeeper Fabien Barthez was taken by surprise and remained still as the ball hit the right-hand side goal post before going into the goal.
I became interested in Brazilian soccer after watching this and became a big fan of Brazilian soccer at the time the 3 Rs were famous.
The 3 Rs is an attack unit formed around Ronaldinho, Ronaldo, and Rivaldo. It is commonly referred to as the "3Rs," and it's due to the fact that all of the players' names start with an "R."
Why is he WOVN-like?
What kind of plays come to mind when you think of soccer?
Generally, players become popular for flashy technique, good shooting skills, and good looks. In terms of positions, you would think that the Forwards (FW), that is, the player who scores goals, is the most important right?
However, in order to win a soccer match, it is very important not only to score goals, but also to defend and prevent the other team from scoring as much as possible. The key to winning is having both offensive and defensive tactics and making sure that your job is fulfilled.
Defense players and goalkeepers play an important role here. The two purposes of defense in soccer are to protect your own team's goal and to steal the ball from your opponent and turn a defensive play into an offensive one.
Soccer is a sport in which it is relatively difficult to score—harder than in table tennis or basketball, for example. It's very common for teams to not score any points in a game. Defending goals and not letting your opponent score is a very important factor in winning a match. For this reason, I think that defensive positions in soccer share a lot in common with actors behind the scenes.
And that's it for my talk on Roberto Carlos, the Brazilian defender who, although not flashy, is an essential player to his team, supporting them behind the scenes.
# Writer Profile
Name (or pen name): Fiona (Miffyfiona)
Division: Product
Time at WOVN: One and a half years
この記事が気に入ったら、サポートをしてみませんか?
気軽にクリエイターの支援と、記事のオススメができます!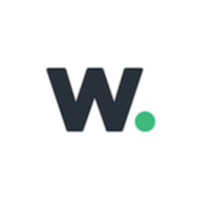 A magazine brimming with the very "WOVN-ness" that aspires to "Localize the Internet." Care for a taste of WOVN culture?