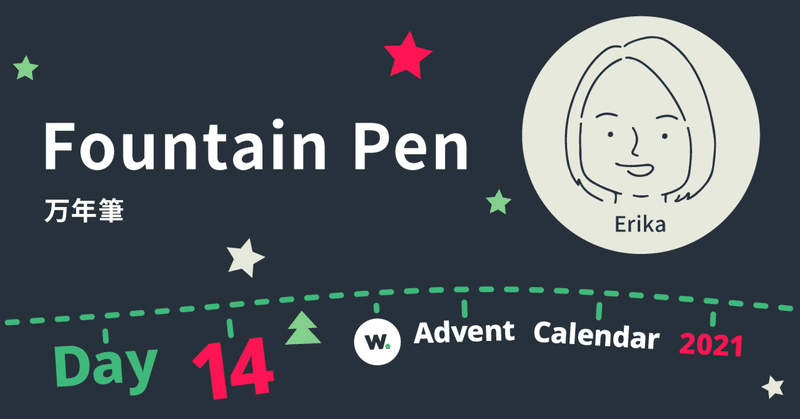 Unique, beautiful, and easy to use— what WOVN and fountain pens have in common
I'm Naomoto, and I am writing for day 14 of the WOVN Advent Calendar.
In this article I'd like to talk about one of my favorite things, the fountain pen, and what they and WOVN have in common.

1. Different shades of the same blue. Unique inks full of individuality.
There are many types of blue fountain pen inks, such as those with a color close to green and those with a color close to navy blue.
It's interesting that even with the same color of ink, the colors look different depending on the fineness of the pen tip and paper used.
Also, there are also inks that have stories behind their names.
For example, Pilot's Iroshizuku ink line is named after the beautiful nature and scenery of Japan, as seen by the inks "moonlit night," "deep sea," and "rain color," allowing writers to picture thoughts as they write.
I think being able to pick an ink in line with the season and occasion is one of the pleasures of using a fountain pen.
Members at WOVN can also enjoy an environment which respects their individuality regardless of their sex or nationality.
I myself am raising a son who is in the last year of nursery school, but I have been able to join and work at WOVN without feeling that this has held me back. I've been able to work how I want to and look after my son at the same time.
Also, it's almost been a year since I joined WOVN, but I am still making many new discoveries, and one of the good things about working at WOVN is that when I decide the tasks that I will work on, I feel the same excitement that I feel when choosing inks.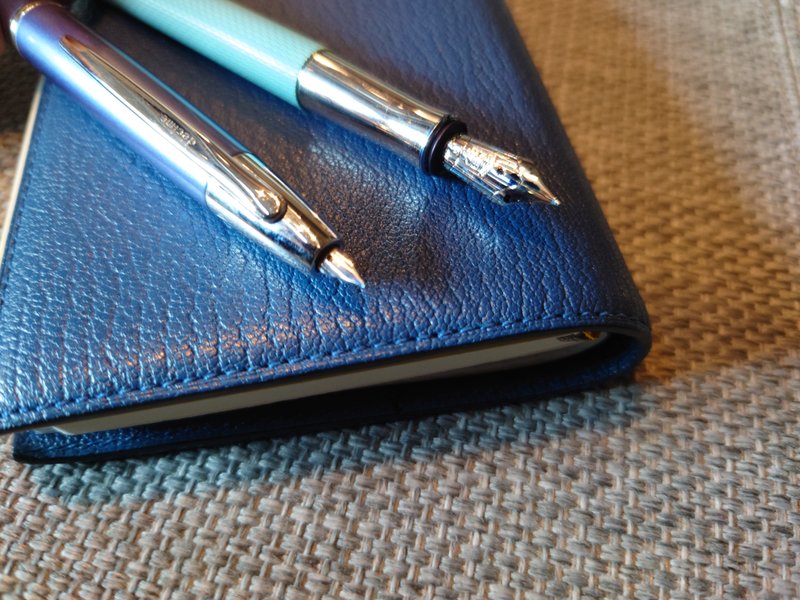 2. Beautiful design and easy to use. A product that is fun to use.
There are a lot of fountain pens that look beautiful and they will make you want to buy many.
The fountain pen is actually very practical, although it may seem like a luxury item because it looks so beautiful.
What is especially amazing is that you will not get tired even if you use fountain pens over extended periods of time, and you can change the boldness of the characters by changing the pressure that you exert on the page, accentuating the beauty of your writing.
Even though I haven't liked my writing until now, using a fountain pen makes it fun to take notes and read back notes, and I feel that this has also lead to an increase in my productivity.
WOVN also has a lot of convenient features that are easy to use, in addition to the beautiful design that I never get tired of seeing every day.
Additionally, WOVN is updated daily so that users can run their important multilingual sites with peace of mind, so I would be grateful if you could give WOVN a try!
(Please refer to the support page for details on each feature.)
3. The more you use it, the more you become accustomed to it, tailoring it to your liking.
Fountain pens have different characteristics even if they are made by the same manufacturer, and the more you use the pens, the more they will fit your liking.
One of the pleasures of using a fountain pen is that you can tailor it to your liking.
There is also the sense of security in that you can consult a specialist if you have trouble with maintaining your pen.
WOVN also has a feature that allows you to flexibly add and change settings according to the characteristics and systems supporting your website.
We have a well-developed support system when you have trouble operating your websites so I think that you will be able to use WOVN with confidence, even if you are localizing sites for the first time.
We want to protect many things, within industries, and with different site types. I hope that everyone can use WOVN to manage their multilingual sites in a way that suits them best.
And that's all for the simple introduction to what fountain pens and WOVN have in common!
# Writer Profile
Name : Naomoto
Division : Service
Time at WOVN : almost a year
この記事が気に入ったら、サポートをしてみませんか?
気軽にクリエイターの支援と、記事のオススメができます!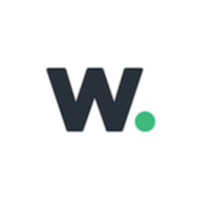 A magazine brimming with the very "WOVN-ness" that aspires to "Localize the Internet." Care for a taste of WOVN culture?