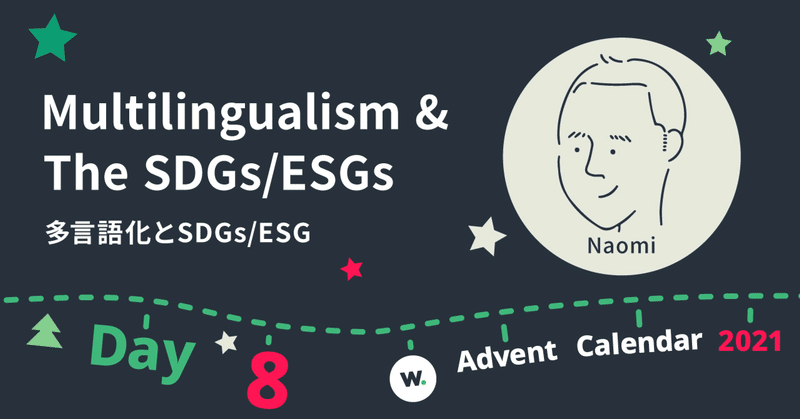 The difficult yet easy world of localization and SDGs & ESG
About Me
I'm Shishido, and I am writing for day eight of the WOVN Advent Calendar.
First, I'm going to share a bit about my work life. I graduated from a technical school, and I've been in sales since I was 20.
At my previous workplace, I sold the company's original office software bundle, but I wanted a new challenge, and fate led me to work at WOVN.
A "localized" worldview
Until I encountered WOVN, I hadn't given much thought to localizing or translating information.
In my previous job, I mainly sold back-office operations software bundles for financial institutions and infrastructure solutions for information system divisions, so I didn't have to think about the language.
WOVN's customers are diverse and include external advertising sites, intranets, FAQ sections, and more.
Recently, we have seen an increase in business opportunities with customers involved in SDGs and ESG issues.
Through these interactions, I realized that they face similar issues to WOVN and the localization that we provide.
The challenges we both face:
・We want to share information with everyone equally
and
・We have a vague grasp of the importance and necessity of our endeavors, but we have to work towards goals that have no set answers or methods for accomplishing them.
We have been receiving an increasing amount of feedback from customers in the manufacturing industry, for example. They find it easy to implement decarbonization goals since they just need to reexamine their methods, but they find human rights policies more challenging because past cases and initiatives by other companies are limited.
This year, we set up a cross-functional ESG team at WOVN, and with the help of our investment partner MPower Partners, we are thinking about how we can contribute to society and the best way to go forward.
Before the COVID-19 pandemic (which was before I joined WOVN), many of our customers were working on localizing their businesses in line with the government's policy to become a tourism-oriented country, to boost inbound tourism, for example.
With the state of emergency having been lifted, we are now looking at how to live with and after COVID-19, which has accelerated digitalization. We need to focus on our customers' mid to long-term business plans and work together with them to survive the wave of globalization that conventional ways of thinking are not cut out for.
WOVN is offering localization as a means to realize the above.
At my previous job, most customers who were considering using our software had similar issues, since their problems and business trends ran along a certain pattern. In response, I had to:
・Figure out how to combine their existing knowledge
・Consider what kind of support I should offer for any obvious issues
Here at WOVN, I think about potential issues together with my customers or try to make them aware of certain issues, discussing things as if I were a part of their business team.
Recently, we have been sharing about various case studies and press releases, and I believe that we can think together with our customers about best practices to create a new standard.
My hope is that WOVN, our services, and I myself can all become actors behind the scenes to listen to and support our customers.
# Writer Profile
Name : Naomi Shishido
Division: Field Sales Section
Time at WOVN: Ten months
この記事が気に入ったら、サポートをしてみませんか?
気軽にクリエイターの支援と、記事のオススメができます!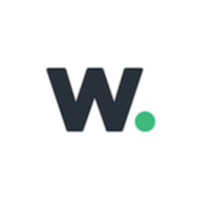 A magazine brimming with the very "WOVN-ness" that aspires to "Localize the Internet." Care for a taste of WOVN culture?