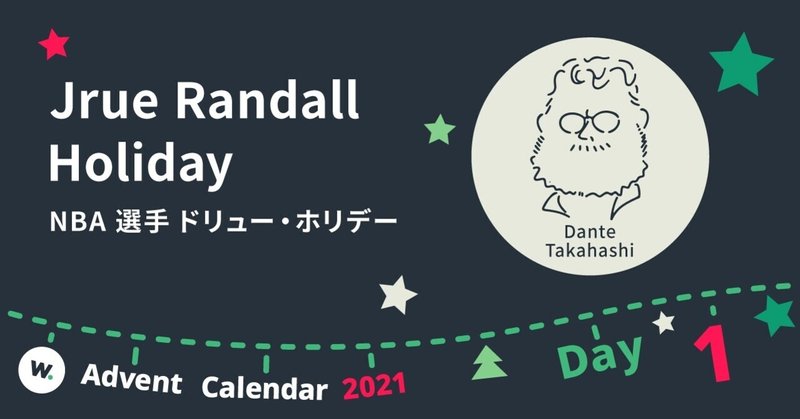 Modest but essential - Jrue Holiday, the NBA player and hidden backbone of his team
This is Dante Takahashi, and I am writing for day one of the WOVN Advent Calendar.
Today I'd like to talk about a WOVN-like basketball player,
Jrue Holiday.
Who is Jrue Holiday?
Jrue Holiday is an NBA player. He plays for Milwaukee Bucks, which won the NBA championship for the first time in 50 years in 2021. (You may already know about the Bucks player Giannis Antetokounmpo from Greece.)
He also played an active role as an athlete for the United States, winning a gold medal at the Tokyo Olympics recently.
What position does Jrue play?
He mainly plays in the guard position. More specifically, his position is referred to as the shooting guard.
Guards are on-court shot-callers who are responsible for setting the pace of the offense, coordinating formations, and as leaders boosting the morale of their teammates.
The shooting guard is a shot-caller who, even among other guards, is skilled at scoring from long distances or moving through defenses and scoring.
How I came across Jrue Holiday
I was watching the men's basketball finals during the Olympics. The Japanese team, which has the NBA players Yuta Watanabe and Rui Hachimura, unfortunately lost three matches in the group stage. (I was especially moved by the close match that unfolded with the Spanish team, one of the world's best teams.)
I used to look at match highlights, trades, and NBA information. So, during the Olympics, I thought it would be nice to see famous athletes. I really wanted to see Kevin Durant and Damian Lillard. (LeBron James and Stephen Curry, who are said to be at the top of the NBA, did not participate in the Olympics due to a prioritization of the NBA.)
While being in awe at how fantastic I thought the American national team was, I noticed a player who was acting slightly differently. I found out, after looking him up by his jersey number, that it was Jrue Holiday.
Why is he WOVN-like?
When it comes to basketball, what kind of moments do you imagine? What generally comes to mind when you think of "good" and "cool" plays?
My assumption is that what came to mind was flashy slam dunks, long-distance three pointers, and masterful dribbling through defenses.
Of course, all players in NBA teams are on a world-class level, but
Jrue Holiday didn't seem to make flashy plays in general. But he still stood out despite his seemingly modest plays.
First of all, his defensive skills stood out. Defensive plays usually do not stand out to spectators who do not avidly follow basketball and stay out of the spotlight. However, Jrue constantly plays to deny offensive advances, and when there is a chance, to steal possession of the ball. Through diligent effort, he turned his plays into points and led his team to victory as a defender.
Secondly, his passing skills also stood out. One play that caught my eye was when the US was playing on the offense, and he was moving forward with the ball. Jrue was playing in the half-court of the opposition and there was quite a bit of free space in front of him (excluding the area under the hoop). It was a situation where even I probably could have made the shot. However, he turned to pass the ball to his teammate who also had some free space in front of them. The receiving player then decided to take a three-pointer shot.
It was probably a decision from him as a leader that took into account various factors, but it made me wonder why he made that decision. If it were another player, they would have taken the shot.
I didn't know about Jrue Holiday prior to the match, but after watching one game, he really stood out to me despite his reserved playstyle. I had become a Jrue Holiday fan.
I thought that the way Jrue worked behind the scenes to further enable others and the way that he was making essential plays and further enabling others while staying out of the spotlight was very WOVN-like. (His team's color is also green, although I can't remember why the WOVN's color is also green.)
I listened to an interview with Jrue, and he mentioned that he didn't like to stand out. His personality and individuality were being reflected in his work (how he played basketball), and I liked that too.
I quickly bought some of his team's merchandise, a Milwaukee Bucks hat .
I sensed a WOVN-likeness because of Jrue's unflashy playstyle combined with the fact that he was making essential contributions and further enabling other while staying out of the spotlight.
I'd like to hear from those of you reading this if you have also come across any people, objects, or things that you thought were WOVN-like.
For me, it was an NBA basketball player, Jrue Holiday.


#Writer Profile
Name : Dante Takahashi (pen name)
Department: Service
History at WOVN: about 4 years (part-time for half a year)


この記事が気に入ったら、サポートをしてみませんか?
気軽にクリエイターの支援と、記事のオススメができます!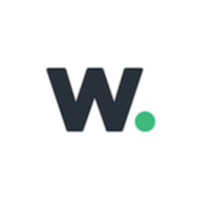 A magazine brimming with the very "WOVN-ness" that aspires to "Localize the Internet." Care for a taste of WOVN culture?