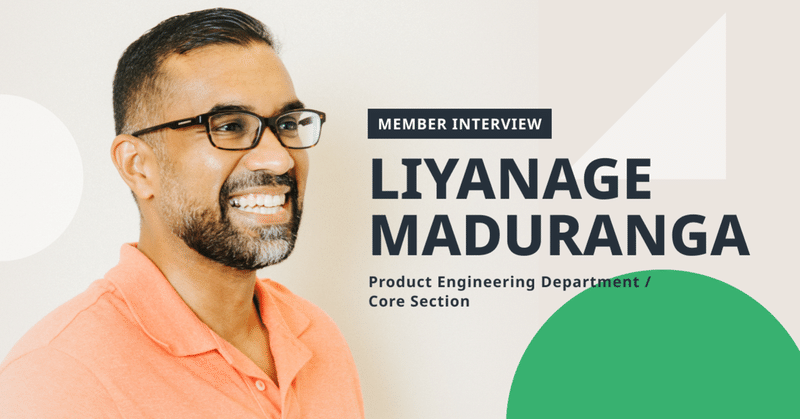 Leveraging wireless communication and blockchain technologies to establish a foundation for WOVN to take on the world - Maduranga Liyanage
After picking up a wide range of technical skills at both a global oil and cryptocurrency company, Maduranga joined WOVN, drawn to the fact that WOVN's CEO is an engineer. We asked Maduranga about what he likes about the Infrastructure Team.

Maduranga Liyanage - Product Engineering Department, Core Section
September 2020: joined WOVN
Maduranga obtained a master's degree in wireless communications from a Japanese graduate school and worked as an infrastructure engineer for both an oil and cryptocurrency company. WOVN's Infrastructure Team maintains the system that is used to run WOVN.

Influenced by his father who works as an engineer at a Japanese company
My father worked in Japan as an engineer for NEC. I was influenced by my father doing so and am now an engineer in Japan myself.
I was born in Dubai, but I first came to Japan when I was four years old and attended a Japanese kindergarten for just two years. After that, I moved back to Sri Lanka with my mother, and every summer I came to Japan to see my father.
In fact, I wanted to go to university in Japan, but at that time my level of Japanese wasn't high enough for the exam, so I went to university in Australia. After graduating, I went on to graduate school in Japan and obtained a master's degree in wireless communication and signal processing, during the course of which, I researched 4G networks, etc., which were not yet widespread at the time.
In fact, my brother also works at Hitachi, so now the whole family lives in Japan.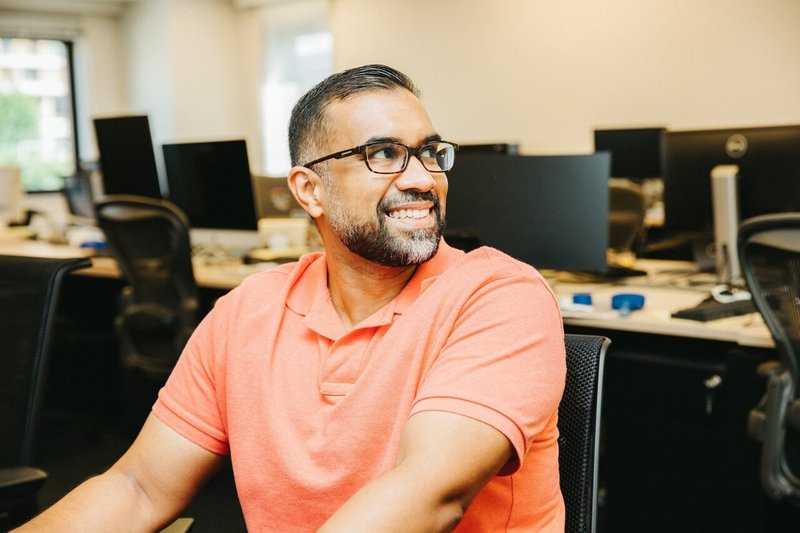 Becoming an engineer for an oil company with over 100,000 employees
My first company was a French oil company, and I joined its Japanese branch as an engineer to work on network communications.
As a global company with over 100,000 employees, the procedures and methods were well established. It was at this company that I picked up project management and negotiation skills.
One thing that I remember well is how the four branches of the company (China, U.S., Japan, and France) all worked together on a major project for hardware and software changes, which also involved factories and supply chains. The scope of impact with regards to product changes was also wide, involving many people from other departments, meaning that a lot of skills in terms of planning were required.
Due to the scale of the company, a 6-12 month period of testing was needed for tools that we wanted to roll out to the live website. Risk aversion was prioritized over speed.
One day, the engineering team decided to withdraw from Japan. There was an option for me to move to the United States, but I chose to stay in Japan and decided to change companies. I looked for an environment where I could learn and try new technologies.
Becoming a leader in infrastructure under stringent cryptocurrency-related requirements
The next industry I chose was cryptocurrency.
As an infrastructure engineer, I focused on technologies such as machine learning and blockchain and was mainly responsible for security.
The pace of blockchain's technological advances was fast and I was reading papers every week. It was a great environment for learning.
The infrastructure ensured that 2-3,000 requests were processed every second and I created databases in line with the law. Since it was a service that deals with money, a downtime of 30 seconds would mean that we would need to send a report to the Financial Services Agency, for example. A lot of care and prudence was required for the job. As I was the leader of the Infrastructure Team, I was constantly being approached when there were any things needing attention, so the job was very intense.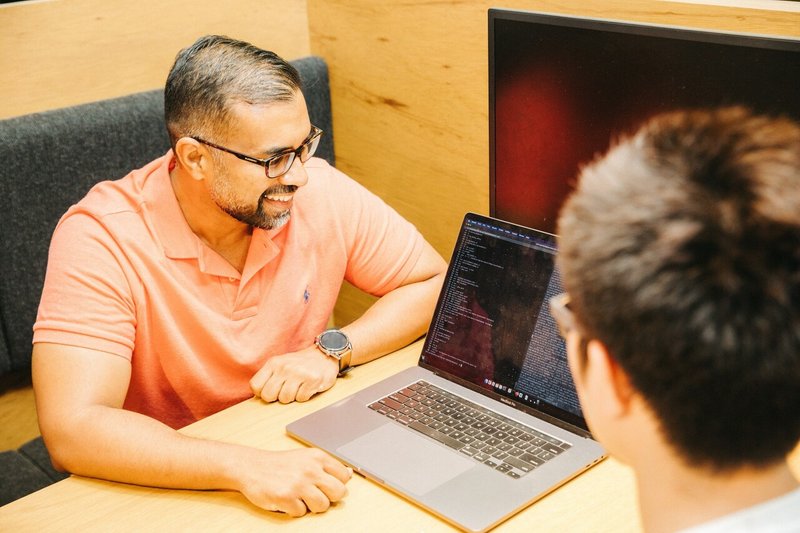 Drawn to WOVN's engineer-turned-CEO
There were two reasons why I decided to apply to WOVN. Firstly, WOVN has a comfortable working environment which accepts remote work. At my previous company, we were required to commute to the office despite the COVID pandemic as per the company president's wishes.
Secondly, WOVN has been adopted by a lot of major companies. WOVN, in addition to its flexible working environment, also has a highly regarded and trustable product.
I became extremely excited during my interview with WOVN, which was when I learned that the company CEO used to work as an engineer.
Having the leader of the company who was extremely knowledgeable about engineering and a environment which prioritized the product was something that was very attractive for me. This contrasts with my last job, where the president would come to me saying "you can do these system changes in an hour right?" (laughs)
When I was looking at WOVN's code, the name "Hayashi" popped up, and I wondered who this was. After asking Mr. Kogawa, I learned that it was the CEO!
While I was surprised, I got a feel for the history of WOVN as a product, which the CEO had built up.
Mr. Kogawa, who I work with in infrastructure, became excited after hearing about my experience and technologies that I had worked with such as blockchain, proposing various projects. I felt as though WOVN's working environment was flexible and allowed for freedom in the use of technologies.
Making data management in the most optimal regions a reality
WOVN's Infrastructure Team builds, maintains, and modifies the databases and servers that WOVN's systems run on.
A big project I'm working on right now is switching the region of a server in California to Oregon. This will save the company about 15% in costs and allow the company to use AWS's new services faster than with our California server.
We will carry out our activities with great care so as not to affect our customers.
In the future, we need to increase our regional servers to deploy WOVN's services around the world, and we want to make it easier for customers to use databases in the most suitable region.
In addition, based on past cases such as Fastly's system failure, I want WOVN to be a service that customers can use with peace of mind 24 hours a day and have the company's other services available for use when something happens.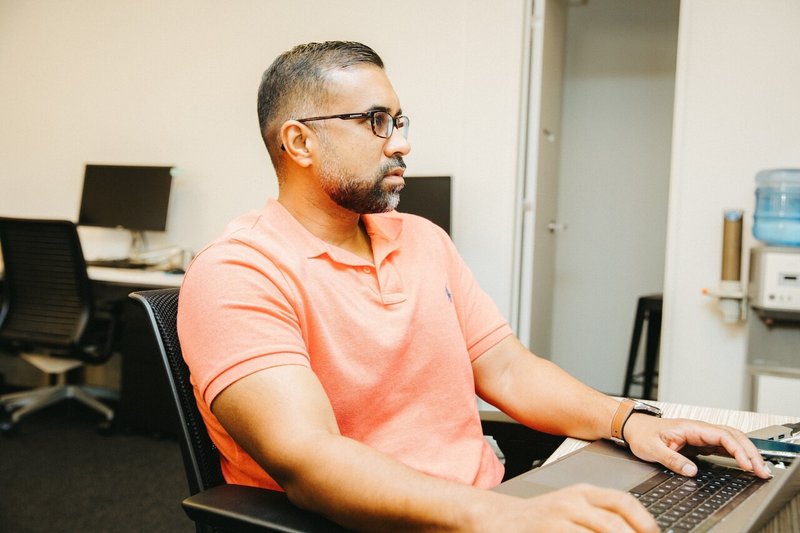 Engineering meetings are places for learning about new technologies
The best thing about the WOVN development team is that we are given the freedom to choose how we tackle issues and the services that we use.
Every two weeks we have an engineering meeting where anyone can present something related to a topic of their choice. It is an opportunity to learn, for example, what other members felt after using new services, as well as share new technologies, what to do when problems occur, and what to do in the future. There is a lot to be learned. It's great as there are a lot of things that other teams can consider and adopt.
To everyone at WOVN
I think the goal is to create a solid service that is used by everyone in the background. A "service like Akamai" as Mr. Hayashi often mentions.
Right now, our main focus is Japanese customers, but I would like to expand to companies in other countries moving forward.
This will likely start with international marketing, but I would like to help define the requirements for this together with the entire company, including the infrastructure and development teams.
To all future WOVN members
WOVN has an environment where people can enjoy freedom while working. WOVN members are proactive and focus not only on what needs to be done but also how the company's products can be improved. Everyone also loves to come up with solutions.
I would recommend WOVN to anyone who likes technology and wants to try out various things.

Book introduction
Here is the book mentioned in the interview.
"Never Split the Difference: Negotiating As If Your Life Depended On It" by Christopher Voss (Random House Business)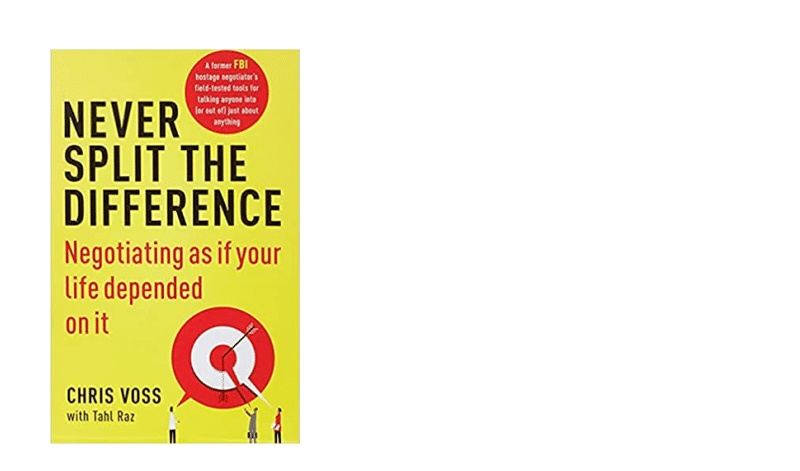 この記事が気に入ったら、サポートをしてみませんか?
気軽にクリエイターの支援と、記事のオススメができます!