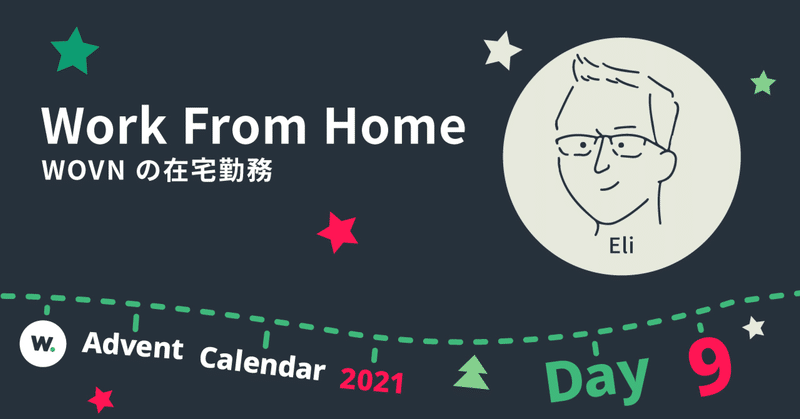 How WOVN Solves the Challenges Of Working From Home
It wasn't until I joined WOVN where my perception of how people could remain productive unless they were surrounded by others changed. I was locked in an outdated mentality of "an office is where the work happens." Shortly after I joined WOVN, like many companies, they made the switch to fully remote working in March 2020.
There are new challenges which we've had to overcome, but we've managed to create a new working style that allows us to continue creating and collaborating while giving us greater freedom and more time to live our lives. Right now as the Team Lead on an upcoming service, I am the most comfortable and productive I've been in my career thanks to how WOVN has handled the challenges of working from home.

First challenge: socialization
The first challenge that we encountered was emulating office socialization – the natural conversations that occur between coworkers where we learn more about each other and share information. Since we don't have the opportunity to cross paths at the water cooler and chat while working from home we've come up with a couple ways of socializing remotely: parties and events organized by WOVN and set times to chat freely with team members.
The parties organized by WOVN take place online, but staff will send snack bundles to you through the post. During the party, a facilitator splits us into groups by language preference and we have the chance to interact with members in different parts of the organization.
Besides parties, teams often will set aside times where we chat about work, hobbies, interests, or whatever topic comes up, but the main goal in these chats is to learn more about your coworkers and to help make work interaction easier and more natural.
Second challenge: collaboration
In addition to Atlassian staples for project management, WOVN has a set of preferred tools to help with collaborating remotely. We use Slack as our chat client for most communication, Zoom for video chats and presentations which require screen sharing, Live Share is VSCode for pair programming, and Miro for group collaboration and strategy.
Miro in particular has been great for collaboration. It emulates the office whiteboard and post-it notes in a realtime website that allows any number of people to work simultaneously to brainstorm, create mind maps, and more.
Third challenge: information sharing
Communication in a work from home environment has worked surprisingly well, largely in part to the CEO's initiative to make all dialogue public. We aim to have all chat conversations in public channels to give other employees the opportunity to stay up-to-date on everything happening within the organization. As of November 2021, around 80% of our chats are in public channels with the remaining 20% being direct messages and private channels.
Keeping the conversations visible benefits everyone in two ways: it's easy to join a conversation and converse with others within the organization and it creates a searchable instance of the conversation that can be referenced in the future.
Fourth challenge: work environment
In an effort to help improve home working environments, WOVN has enacted a monthly stipend of 10,000 yen to spend how employees see fit. Within the company several people have switched to adjustable standing desks, larger monitors, monitor arms, better microphones, mechanical keyboards, or even just some comfy clothes.
This stipend is a nice boost to customize every detail of our home work spaces to customize and improve them to increase both our comfort and productivity.
In closing…
WOVN has been my first real experience working fully remote and it's been nothing short of amazing, but any company can easily improve communication, collaboration, and information sharing to mitigate the difficulties of working remotely.

#Writer Profile
Name :Eli Wendlick
Division :Product
Length of WOVN :1.5 years
この記事が気に入ったら、サポートをしてみませんか?
気軽にクリエイターの支援と、記事のオススメができます!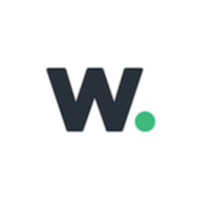 A magazine brimming with the very "WOVN-ness" that aspires to "Localize the Internet." Care for a taste of WOVN culture?