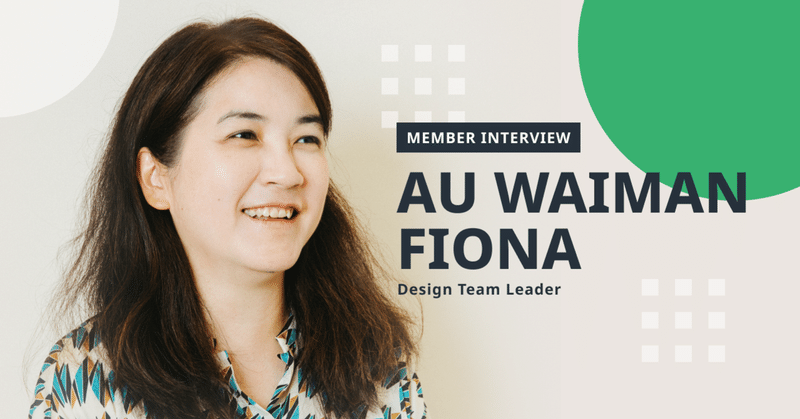 Overcoming language barriers and improving the UX of the Internet. Working as a UX Designer at WOVN - Wai Man Au (Fiona)
She then moved from Hong Kong to Japan to study Web Design and specialized in UI/UX design through work for major corporations. We asked Fiona about her experience until now and what she enjoys about working at WOVN.

Wai Man Au (Fiona) - Designer
August 2020: joined WOVN
Fiona studied product design in Hong Kong and later studied 3DCG (3D computer graphics) in Japan.
At a website design company, Fiona designed websites for various major corporations. At Rakuten and Origami, she worked in growth hacking and UI/UX design.
As a designer at WOVN, Fiona actively contributes to a wide range of fields including brand design, mainly focusing on product UI/UX.

Taking up design in Hong Kong, a city thriving with diversity.
Hong Kong, the place where I was born, is extremely progressive when it comes to the involvement and advancement of women in society, so it's expected that people work a lot regardless of their sex. Looking back at my childhood, I realize that I grew up in an environment rich with diversity, with English classes starting in kindergarten and a cityscape full of people of various nationalities.
I am the middle child out of three daughters. My elder sister works in accounting, my younger sister works at hotels, etc., in bakeries and making sweets, and I am a designer.
I've always been close with my sisters, but strangely, we all chose completely different careers.
I've liked to draw from an early age, and I often tried to replicate anime.
After finishing my course in product design, I joined a graphic design company in Hong Kong and was able to pursue what I wanted to through my job.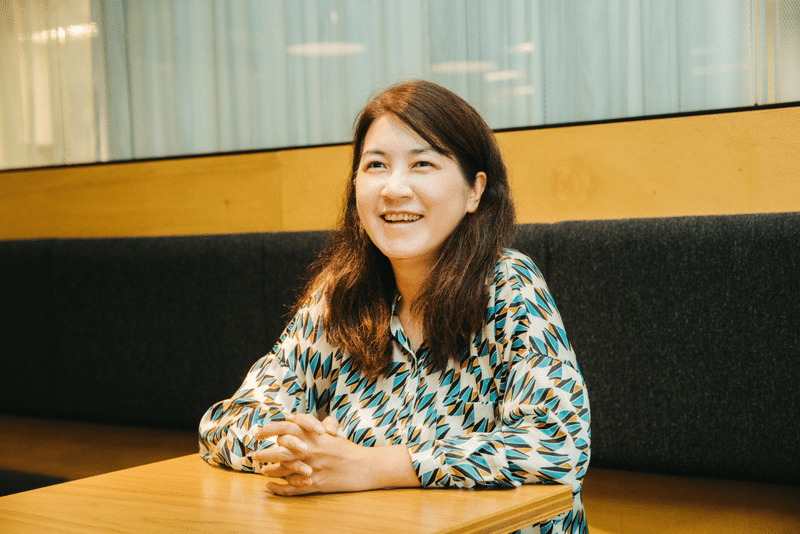 Moving to Japan in pursuit of 3DCG
I was in charge of designing CD covers and posters for artists at my first company.
However, there was a 3DCG department (computer graphics in 3D spaces) at the company and when I worked with the department, I found myself very engaged in the work.
At the time, the US and Japan were said to be at the forefront of 3DCG (e.g., Final Fantasy, Toy Story) and that solidified my decision to move to Japan to study computer graphics.
Web design for a major corporation– I took on everything
The first company that I worked for in Japan was a production company that in general dealt with the Internet. Most of the company's clients were major corporations. These included convenience stores, amusement parks, finance companies, manufacturers, restaurant chains, and other famous companies. I worked on designs for a really wide range of things including corporate websites, e-commerce websites, and promotional websites.
Each project dealt with different subjects, worldviews, and expressions. It was also a time when I wanted to take on everything. I really think I had a lot of good experiences.
However, after about 10 years, I started to wonder about a few things.
The quality of things that we made was rated through the awards that we won and features in the media. I felt a lack of connection between this and the purpose and goals of production, user satisfaction, and other factors that we should be focusing on more.
After reconsidering what design is, I decided that I wanted to work on the design of a company's services.

User-centered design at Rakuten and Origami
At Rakuten and Origami, I worked on UI/UX development while paying close attention to design aesthetics, correctly communicating the message, and user-friendliness.
Rakuten had an international environment and projects were in 2-week sprints for the development of the company's services. It was at this company that I learned about growth hacking.

Following this, at Origami I strongly sympathized with the company's vision of introducing a touch of innovation to Japanese lifestyles with QR code payments, which was widespread in China at the time. At Origami, I worked on UI/UX improvements.
My mission of improving the UX for the Internet
The reason I joined WOVN was, as a foreigner working in Japan, I strongly sympathized with WOVN's worldview of "creating a world that can be accessed in one's native language".
I think what WOVN is trying to do is to remove the "language barrier" on the Internet and improve the UX for users of the Internet.
While my experience with graphics centered on appearance, I was very attracted by WOVN's style of focusing on practicality and convenience for the user while remaining hidden.

5WH and UCD are the focal points of UX
Until now, I was also in charge of business-side graphic design, but with the addition of a new art director, I think I'll be able to focus more on UI/UX moving forward.
Before, when adding new features, speed was prioritized in the development process and we immediately looked to the UI, but nowadays we also look at the UX and have created a mechanism for trial and error.
Creating something entirely new is rewarding, and it's great having a flexible working environment in which other departments try to get a feel for the work that you do.
When thinking about the UX, I always keep 5WH in mind (who, what, when, where, why, how). As stressed in UCD (User Centered Design), I try to bear in mind how the users will use our end products and services and align my design process with that instead of sticking to a philosophy of how designers and developers should design.
Moving forward, I hope to handle UX in shorter Agile-like development cycles.
To everyone at WOVN
First of all, I want to thank the Design Team for their continued support.
Even though each member of the team has their own tasks, we always keep each other up to date and help each other when we run into issues. I'm grateful that I have an amazing team that can freely share ideas while respecting each other.
It is my hope that the company becomes more aware of and interested in UX, and I'll do my best to become a trusted authority regarding UX. Please feel free to reach out to me anytime! Let's come up with solutions together!
To all future WOVN members
WOVN is a free environment in which, although goals are fixed, the methods are not.
I want to work with people who are actively furthering their design skills, are open-minded, and want to work on new UX and UI-related projects. The Product Design Team is still in the process of growing, so we look forward to having new members. Please give our team a shot!

Book introductions
Here are the books mentioned in the interview.
● "Lean UX 2nd Edition: Designing Great Products with Agile Teams" by Jeff Gothelf, Josh Seiden (O'Reilly)
● "Lean Branding: Creating Dynamic Brands to Generate Conversion" by Laura Busche (O'Reilly)
● "Design Sprint: A Practical Guidebook for Building Great Digital Products" by Richard Banfield, C. Todd Lombardo, Trace Wax (O'Reilly)
● "Ningenchushinsekkeinyumon (HCD Raiburari) (volume 0-3, volume 7)" by Kazuhiko Yamazaki, Yukitsura Matsubara, Kimihiro Takeuchi (Kindaikagakusha)
● "Atomic Design" by Yusuke Goto (Gijutsuhyoronsha)
● "Design Systems: A Practical Guide to Creating Design Languages for Digital Products" by Alla Kholmatova (Born Digital)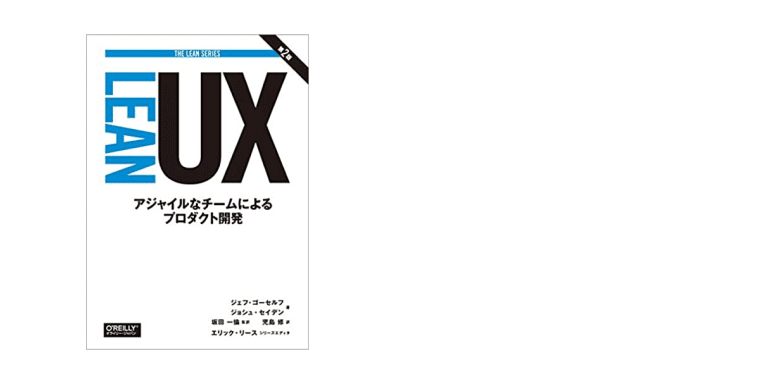 この記事が気に入ったら、サポートをしてみませんか?
気軽にクリエイターの支援と、記事のオススメができます!