Mongol Empire & the internet. WOVN may be the next game-changer. Marketing to create new markets [Shinichi Moriyama]
Shinichi was once fascinated by the Mongol Empire and dreamed of becoming a historian. In this interview, we asked him why he decided to pursue his career in a general trading company, a company within the Recruit Group, and now at WOVN as a marketing manager. We also talked about WOVN's corporate culture, which he says suits him perfectly.
Shinichi Moriyama / Marketing Manager 
January 2021: Joined WOVN
Shinichi started his career at a major general trading company, where he was involved in the implementation, operation, and R&D of mission-critical ERP systems. Later, he joined a company within the Recruit Group and was engaged in creating new businesses, analyzing customer data, and planning products as an early member of a new business project that utilized machine learning technology. At WOVN, he is responsible for promoting digital marketing strategies.

Why did Japan surrender in World War II? Interest in the origins of the world as a child
When I was in elementary school, I became interested in the history of modern Japan, and as I studied on my own, I learned that Japan surrendered in World War II.
I had visited Hiroshima several times since I was born in the Chugoku area, and I remember how shocking it was as a child when I learned about the tragedies that had happened there in the past.
The more I learned about the global circumstances back then and the reasons why Japan started and lost the war, the more I wondered what Japan went through to become what it is today. I had so many questions about the origins of the world.
As I studied anthropology more deeply to understand how the world as we know it came to be, I began to think that the Mongol Empire may be the key to all that has shaped human society as we know it today.
Before the Mongol Empire was formed, China, the Middle East, Europe, and Central Asia were isolated and had their own economic communities. They were only loosely connected to each other. The Mongol Empire united them into a single economic bloc throughout Eurasia with its unparalleled military power and foresight. Humanity saw its first globalization take place.
One of the revolutionary features of the Mongol Empire was that, after conquering most of the civilized societies at that time, they established trade routes across the Eurasian continent. With its military power, the Mongol Empire guaranteed safety across the route, enabling great merchants and cultural figures to come and go from the East and West and promote exchange between civilizations.
The infrastructure built at that time brought more significant innovation to the world than the internet has today.
I think the Mongol Empire is pretty similar to the U.S. today. They dominated the world with their military power and encouraged commercial growth at the same time, becoming a prosperous empire themselves and succeeding in achieving global prosperity by developing transportation and communication networks.
As such, I had been interested in the world and global affairs since I was a child. I studied hard to become a historian while I was at college, but for certain reasons, decided to pursue a career in business. The fact I couldn't follow my path in the academic world may have been the first setback of my life.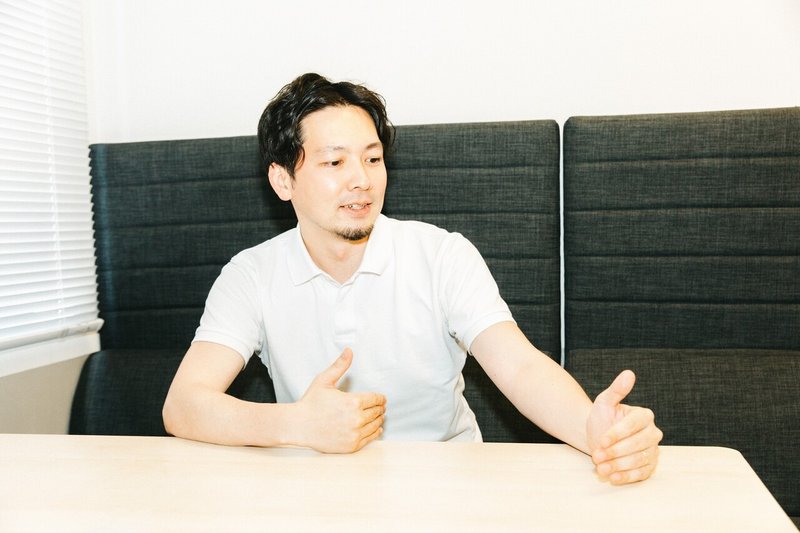 Joined a general trading company but realized I couldn't let the company decide the course of my life
After graduating from college, I joined a general trading company because I wanted to work globally.
But I was actually assigned to the domestic internal IT department, which had nothing to do with global business. I was in charge of implementing and operating the company's mission-critical systems.
I learned a lot about how to drive large projects and develop relationships with various stakeholders. As a member of the IT team, I also understood that we were building the industry up to lead Japan, but it just wasn't something I wanted to do.
I asked to be transferred to a different position several times, but the company never accepted my request. I guess this was my second setback.
By joining a large company, I think I was letting the company decide what I wanted to do and how I wanted to live my life. I changed my mind and decided to shift my career because I realized I needed to improve myself to make myself necessary to the world.

Joined Recruit, learned how to start up a new business, and cultivated my business skills
I joined a company within the Recruit Group when I was 31 to learn how to start up a new business and think creatively at work. I was assigned to work on a new business for the new graduate recruitment market.
The new project was groundbreaking at the time. We used data science, AI, and machine learning technologies, and I believe I acquired my basic marketing skills there.
Inspired by WOVN's culture: doing what you need to do without drawing lines

After that, I moved to a company that specialized in natural language processing. In fact, it was there that I had the pleasure of integrating WOVN's service first as a customer before later joining WOVN. I was impressed by how sophisticated the service was, from how WOVN implemented the script and how the edits were done using the live editor, to their refined support.
After some time, I decided to change jobs again. Although I applied for my current position at WOVN through a recruitment agency, I already had a very positive impression of the product and the company.
Among the several companies I considered, I thought WOVN was a good cultural fit.
Based on my experience, I strongly felt that rational decisions needed to be made in a highly transparent environment and that the decision-making process should be properly disclosed to fully understand the situation and move forward. I felt that this point was guaranteed through the interview.
Once I started working at WOVN, I found that it was neither an overly structured and matured environment nor a company in its early stages with no clear path or direction. WOVN had a solid culture and strong beliefs but still embraced the spirit of a start-up company. It was chaotic in a good way. I felt that I would be able to stretch my abilities and develop myself by figuring out various challenges.
I was asked to work on everything related to marketing when I joined WOVN, since they said barely anything was working as intended in the B2B field. (laughs) I was happy and liked the way WOVN assigned me to my current job like that. WOVN doesn't ask us to work on bits and pieces. We do what must be done without limiting ourselves with boundaries.
Our sales are steadily increasing, so we can work without worrying about our daily bread and butter. I was able to relate to WOVN's vision and mission, and I also liked the fact the management always referred back to the vision and mission.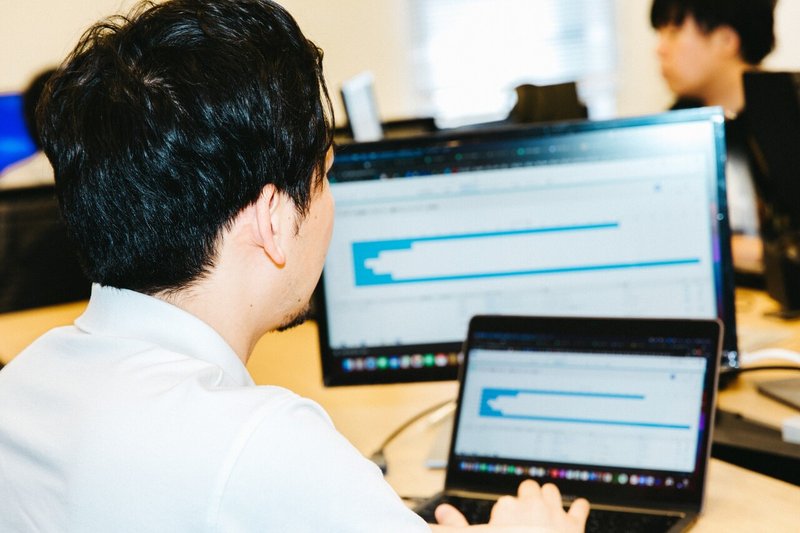 Our marketing begins with creating markets. It's just challenging and rewarding
Our marketing team's job is to get the message about WOVN out to as many potential customers as possible, approaching them in various ways to get them in touch with our sales team.
We are engaged in a comprehensive range of activities to promote our business from all aspects, including exhibiting at events, planning events, and leveraging advertising opportunities through owned media, website improvement, SEO, and advertising.

Our market is still in its infancy, so we have to drive our customers into our market. That's the biggest challenge and the difficult part of our job.
We need to explain and convince customers why they need WOVN, just as in the past we needed to create an electricity market when electricity was invented but not yet commercially available. Some people may even say they are just fine with torches.
As time went by, we have eventually come to use electricity in our daily lives. In the same way, we will come to a world where multilingual websites are essential. When a multilingual world prevails, we need to be the leading company.
Our product is well-refined, and I am confident that we will win.
Figuring out how to raise awareness of multilingualization, raise the need for WOVN, and promote our product in a market undergoing digitalization is indeed challenging but also very rewarding.

To everyone at WOVN
The marketing team needs to do a better job of communicating our strengths.
Everyone must have something special to share, so I'd love to learn about your hidden expertise and knowledge.
For example, members of the ES (Enterprise Success) team already know firsthand from all their projects what customers expect first, as well as the fruits of achieving expectations.
We want to share our internal knowledge externally, so please help us!

To all future WOVN members
I would love to work with extremely professional and proficient individuals who aim for the top. I believe it's more fun to work that way!
Book introduction
Here are the books mentioned during the interview.
- "Nihon Kokugo Daijiten" (14 volumes) (Shogakukan)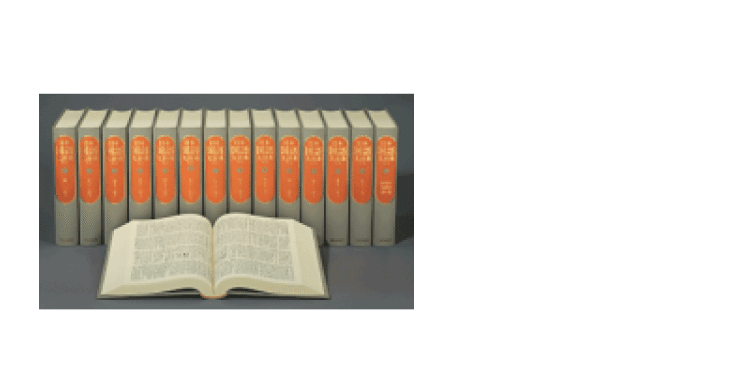 この記事が気に入ったら、サポートをしてみませんか?
気軽にクリエイターの支援と、記事のオススメができます!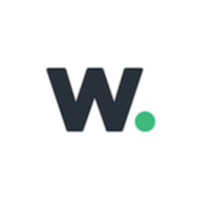 A magazine brimming with the very "WOVN-ness" that aspires to "Localize the Internet." Care for a taste of WOVN culture?