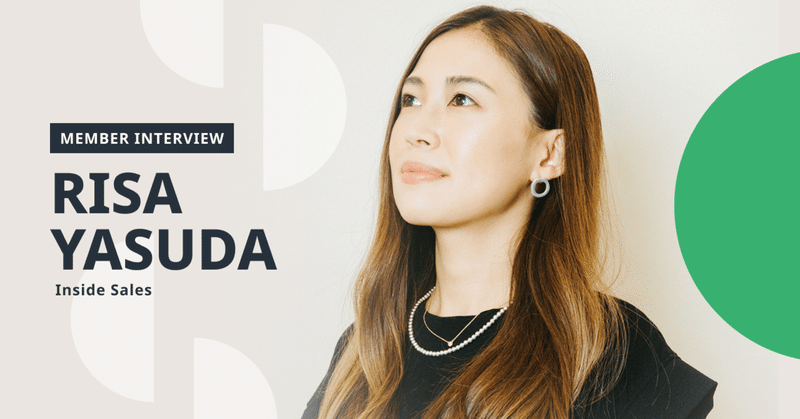 Producing results as a team. Her single-minded desire to contribute to the IS team won her the VP award [Risa Yasuda]

Risa has experience in sales in different fields and as a housewife, and continues to produce results at WOVN while balancing her home and work life. We asked her about the Inside Sales (IS) Team and about winning the VP Award.
Risa Yasuda / IS
March 2019: Joined WOVN
After working in sales related to software for nursing and healthcare facilities, as well as advertising for a wedding magazine, she joined WOVN. As part of WOVN's IS Team, she uses a detailed approach that helps create new opportunities for business negotiations with a wide range of target companies. She won the VP Award for the second half of 2020.
Customer-focused sales when selling nursing/healthcare facility software
After university, I joined the sales team at a company that dealt with software targeted at nursing and healthcare facilities.
Sales mostly involved handling inquiries like requests for materials, but I understood it as going to meet your customers in person. Since long-term nursing facilities were using our services, we were often met with extreme resistance to the word "IT," and explaining things in person helped them form a better understanding of the services.
Facilities all over the country used our services, so I visited the ones from Hokkaido to the Kansai area and Nagoya on a monthly basis.
My mother had worked at a long-term nursing facility, so I was used to going to them and had a good idea of what kind of people worked there. During our discussions, facility staff talked openly with me, and sometimes post-integration inquiries would come directly to me instead of the support team.
Having sociable in-person meetings and properly managing our To-Do list to create more points of contact with customers led to satisfied customers, which made it all worth it in the end.
I gained a lot of experience working there for four years, but I wanted to learn more about other fields and decided to take the next step in my sales career and change jobs.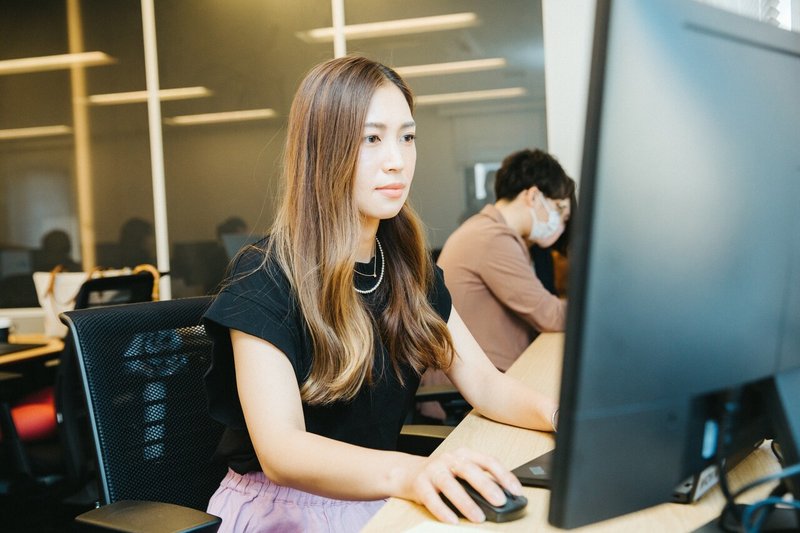 On to a major wedding magazine company. I began to rethink the future of my career.
At my second company, I handled sales for a major wedding magazine.
It was a completely different field from that of my previous job, so I had quite a bit to remember and do.
Ad sales were to existing customers, so I'd mainly propose photo compositions and event ideas to wedding venues and have them continuously post content in the magazine.
For example, I'd think if the customer likes a cute, pink themed venue, what kind of dress should I use for the top photo? What page should it be shown on? I'd look at trends to form hypotheses and make proposals.
These weren't new developments, so I didn't have the fun of discovering new customers.
Once a venue was ready, we'd work together with a customer over a long span of time, so if a team member made a mistake, the customer would sometimes demand that the member be changed.
In such cases, me and other members would have to take over, which increased our workload and made us work past the last train, but we still came into the office at 7 a.m. the next morning.
As this cycle continued, I knew my mind and body couldn't keep up for much longer.
I'd always admired working women who were career focused, but I began to lose heart, thinking maybe it just wasn't for me.
Getting married and having a baby. I wanted to return to society and to work...

I left the wedding magazine company to take a break from working for a while, getting married and having a baby in the meantime. My family grew, and before I knew it, I became a housewife.
My husband worked in the restaurant business, which made it hard to have lifestyles that were in sync. After our daughter was born, I had to juggle childrearing and cleaning on my own, with each day passing by in a blur.
When our daughter was around a year and a half old, I began to ask myself if this was really alright.
I had loved working before, and the stifling feeling from being home all day and the feeling of being left behind by society were growing each day.
This is an extreme case, but since I spent less time talking with other adults, even if I wasn't talking with kids I'd still refer to a firetruck as a "weeooow," so even my Japanese was becoming iffy. (laughs)
Even my daughter started to look unsure about all of the time the two of us were spending together. I realized this wasn't good for either of us and decided to try stepping out into society again.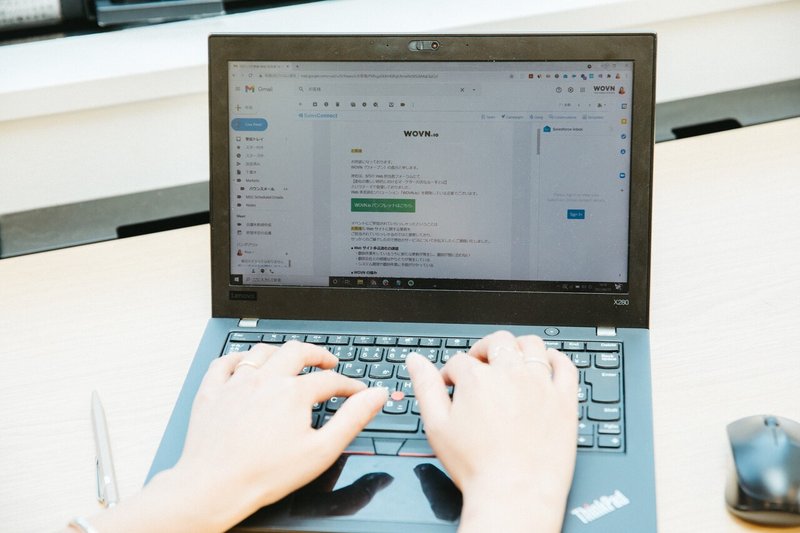 Juggling both childrearing and work at WOVN?
I learned about WOVN from Rei, a former colleague at my first company who had joined WOVN, and she introduced it as being "a really work-friendly company."
Rei also had a small child, but she was able to have a flexible 4-day workweek at WOVN, and she was passionate about, proud of, and devoted to the company's services.
We were friends on both work and private levels, so she picked up on my mental state and lifestyle, inviting me to work together again.
I thought that WOVN might provide an environment and conditions for me to balance childrearing and work, so I went in for an interview.
I started looking for a job and a preschool at the same time and received an unofficial offer from WOVN during the two months that my daughter went to an unlicensed preschool. Around that time, a large licensed preschool with 150 spots opened nearby, so I changed my reason for applying to the facility from "looking for a job" to "working" and my daughter got in without any issues.
All the pieces fell into place like a puzzle, making me feel like this was all meant to be.
WOVN and preschool provided fresh starts in new environments for both me and my daughter.
WOVN's IS Team
As part of WOVN's IS Team, I follow up on leads from the Marketing Team, approaching companies with issues that WOVN could help tackle and then setting up business negotiations between these companies and Field Sales (FS).
Our KPIs are based on the number of such appointments and how far those meetings progress towards integrating WOVN. And the team is very serious about pursuing those numbers.
WOVN has a wide range of target companies, with the reason for localizing differing by industry, sector, and website, and our point of contact ranges from directors to on-site staff. This variety is what makes WOVN fun and also a challenge.
I used to focus on narrow industries like nursing and weddings, so I never thought I'd be making appointments with directors of Japan's leading manufacturing companies.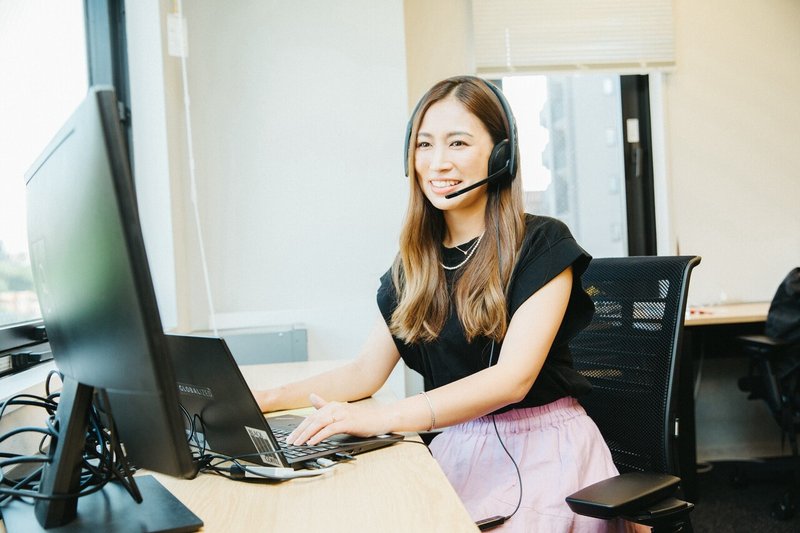 Winning the VP Award because of giving her all to contributing to the team
I'm boasting a bit, but IS has amazing unity and is a great team. Our constant results aren't because of individual skill but because of our strength as a team.
To meet our monthly goals, we strive for ingenuity as a team and run at full throttle. I can take on the responsibility of each call because I have such a strong desire to contribute to the team.
With COVID-19 changing the workstyle at WOVN to be mostly work from home, not needing to commute has increased the amount of work I can get done in a certain time, which is a major plus.
However, our preschool closed for two and a half months, and having a child at home made phone calls and other tasks quite the challenge, inconveniencing the rest of the team.
I felt really bad and couldn't wait for this period to end.
After this, I was able to bounce back, put together an even more detailed To-Do list, measure improvements in the number of calls, activities, and quality, and in the end contribute to an increase in the number of appointments booked.
I believe I was chosen for the VP Award for the second half of 2020 because I thought about and did things with the team in mind.
On Slack, we've now created a culture where each team member shares their daily To-Do lists.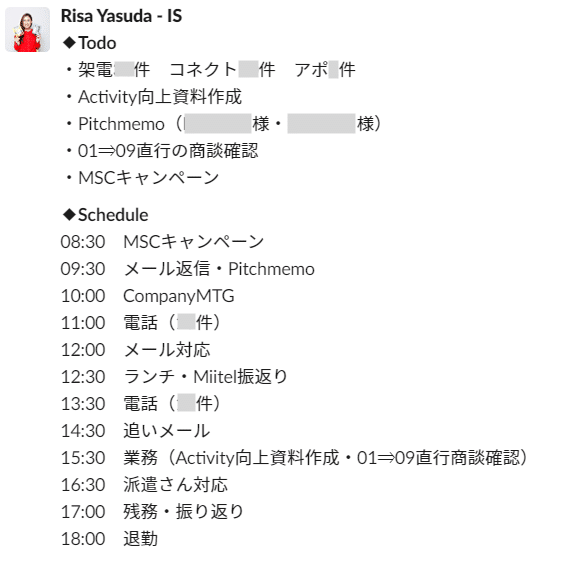 (The To-Do list shared every morning on Slack)
To everyone at WOVN
The IS team often goes to other departments to get information needed to make appointments.
For example, our conversations will include topics like actual case studies by the Communication Branding (CB) Team, and we'll ask the Enterprise Success (ES) Team about how companies in the same industry as the one we're approaching use WOVN.
Let's continue to work together.
There are a lot of new people I haven't gotten to speak with directly yet, and though it might be difficult now, let's go out for a drink once things calm down!

To all future WOVN members
I think the phrase "One for all, and all for one" represents the IS Team well.
We don't just focus on our own numbers but work together as a team. Sometimes multiple members will handle a single target company. If we aren't communicating well within the team, we might give off a bad impression to the other party. Once a member knows the customer's needs, they share them with the team so that the whole team can use the information, not just that member. Everything we do is so that we can achieve our goals.
As the diverse members of this team give their all to reaching a singular goal, it makes for an environment that's fun every day and stimulates personal growth.
Book introductions
・"Josho shuudan no principle: Mizukara manabi seichosuru jinzai ga sodatsu 'Iwade shiki' kokoro no management" by Masayuki Iwade (Nikkei BP)
この記事が気に入ったら、サポートをしてみませんか?
気軽にクリエイターの支援と、記事のオススメができます!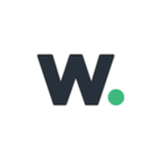 A magazine brimming with the very "WOVN-ness" that aspires to "Localize the Internet." Care for a taste of WOVN culture?