We demand compensation for all workers who were unfairly dismissed by Sunshine, a corporation which administers licensed nursery schools and after-school activities.
I am a former employee of Sunshine in Yokosuka. I was dismissed on April 30th.
Allow me to go over the details of what happened leading up to my dismissal.
In March this year, with our first child growing up and my wife returning to work, my family and I decided to move back to my hometown of Yokosuka, and I became employed by Sunshine.
Based on my previous experience in the same industry, I was given a full-time position (on a 2 month trial period) managing an institution which provided club activities for children outside of school hours.
On April 7th, the state of emergency was officially announced. My supervisor and I, along with the CEO of Sunshine, began to decide how we as a company would respond.
Part of the focus of our discussions was on how to limit, if only a little, the negative effects on the business resulting from clubs being forced to practice the Three Cs. In order to achieve this, I proposed two strategies to my supervisor and the CEO.
First, because over half of our clients opted to refrain from coming in for club activities during the closure of schools, the scale of operations and the number of employees would need to be reduced.
Second, government subsidies would need to be used to enable part time workers to take special paid time off during the temporary closure of schools.
The response of my supervisor and the CEO was as follows.
"We're not applying for any subsidies, and we're not giving any paid time off. They can use their annual leave, or if they don't want to, they can take unpaid time off. That's what the teachers agreed to when they accepted their jobs."
"If they don't like either of those options and, needing money, want to work, well then I guess we'll just have to let them keep on working."
"If one of them becomes a source of the infection? Well, that person and the company will divide and take an equal share of the responsibility."
"Implement these policies in your division too."
I couldn't believe what I was hearing.
With those words, as a manager, I was forced to deny my staff the peace of mind of staying home with compensation. I couldn't do anything to protect their livelihoods.
Even if they had to go to great lengths to put their children in a different nursery school and even if it meant exposing themselves to additional unnecessary social contact and, thereby, a greater risk of infection, they would still want to come to work because they needed the money.
Consequently, we wouldn't be able to hold back the rising risk of infection at the workplace.
Even if parents and guardians did the right thing and stayed at home and the number of kids attending our clubs fell, there would still be 4 or 5 at-risk workers coming in for work. Therefore, I could neither ensure the wellbeing of the clients nor the staff.
"For the sake of the children, parents and guardians who use our clubs, I'm begging you; please apply for a subsidy from the Ministry of Health, Labour and Welfare. Please also adequately compensate the teachers who will be furloughed during the closure of the business," I petitioned my superiors again.
However, the CEO's reply was the same. Furthermore, he said, "On April 30th, the trial period for your employment will expire, and we will not be renewing your contract."
When I told him that I wanted to continue doing my job, he handed me a dismissal notice.
The reason for my dismissal was "Acting arbitrarily on your own authority and interfering with the company's operations." When I asked for a more precise explanation, the truth came to light: "You petitioned the company to compensate furloughed employees during the closure of the business, which would have been an extremely large burden on the company."
This ends the details of my dismissal.
When I think about my family, the children, the parents and the guardians, and the staff members, it's impossible for me to accept what happened.
On May 3rd, I called a work consultation hotline and talked about my unfair dismissal. Following that, I became a member of the General Support Union.
I corresponded with them rapidly. Then, on May 11th, I requested my former boss to reverse my dismissal. His persistent response has been, "You can deal with my representative." He has yet to respond to my request.
Throughout our correspondence, the CEO has shouted things like, "Just accept it!" and "I'm going to call the police!" Nevertheless, thanks to everyone at the union, I am completely unperturbed and have been able to continue with the petition to have my dismissal reversed.
Going forward, the focus of our collective bargaining is (1) the aforementioned issue of my dismissal, (2) securing adequate compensation for the teachers and office staff during the closure of the business, and (3) ensuring a safe environment is created for the children, parents and guardians who use the facilities of the business.
These negotiations are ongoing.

The original article written in Japanese can be accessed below.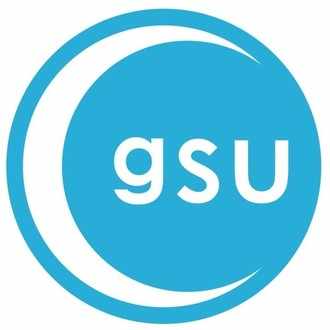 総合サポートユニオンは、働く人の権利が守られる社会、ブラック企業によって若者が使い潰されることのない社会を目指して結成された労働組合です。総合サポートユニオンが行なっている団体交渉についての情報や、働く人にとって役立つ情報を発信していきます!
http://sougou-u.jp/