Sapporo Lilac Journal / August 2022
Hi! How are you?
It's August! It has been very humid these days in Sapporo. People are enjoying summer events here, but covid started to spread again.
In Otaru (Otaru-shi is a city near Sapporo.), there was Ushio Matsuri which is a traditional dance festival. On the last day of the festival, a very very big firework was set off!! I wanted to see the firework show there~.
I'm into reading "Honey Lemon Soda", Mayu Murata's comic series these days. Uka-chan and Kai-kun are so cute couple~❤❤ My heart is "doki-doki"☺ This comic series is very popular among girls now!
Event
●Bankei Firework Show (第13回ばんけい夏まつり大花火大会)
Date: August 7
●Antient Egypt Exhibition
Do you want to see mummy cases?☺
Date: - August 21
Place: Hokkaido Modern Art Museum
●Food Festival at Sapporo Station (サツエキガーデンテラス2022)
4 food tracks will come to the entrance park of Sapporo Station.
Date: - August 28
Event and National Holiday on the Calendar
August 6 Hiroshima
August 9 Nagasaki

August 10 山の日 (Yamano hi) / Mountain Day
山の日 is a national holiday. Why don't you go hiking on the day?

Today's Photo
I have already eaten the half of this, haha! It was good! I bought this corn ice cream at Seicomart (conveni). It was my first time to eat corn ice cream!!


Things That I Got Last Month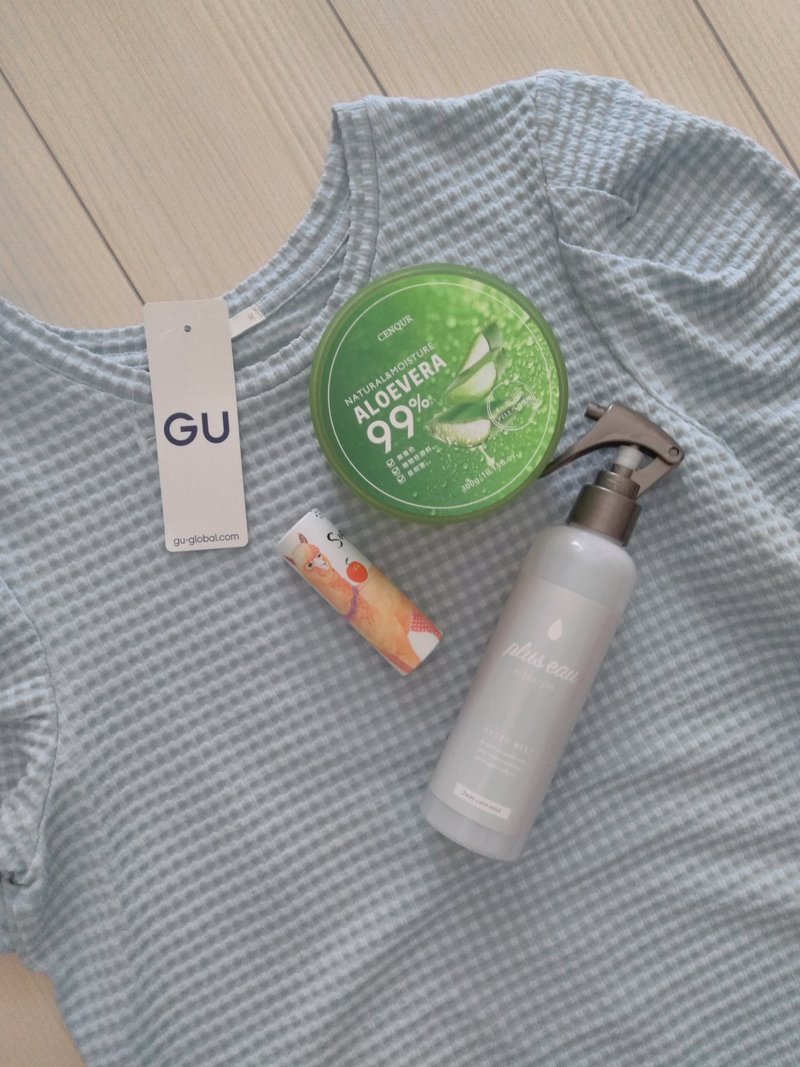 ●T-shirt (GU)
It was only 590 yen!
●Hair Mist
●Aloevera body cream
●Cream perfume (Vasilisa)
Look! Look! This alpaca design is so cute, isn't it??

Thank you for reading❤ I will post voice records later. So when you have time, please come to my page again to listen to them❤ I hope you are staying safe and healthy. See you next time! Bye for now~!
この記事が気に入ったら、サポートをしてみませんか?
気軽にクリエイターの支援と、記事のオススメができます!