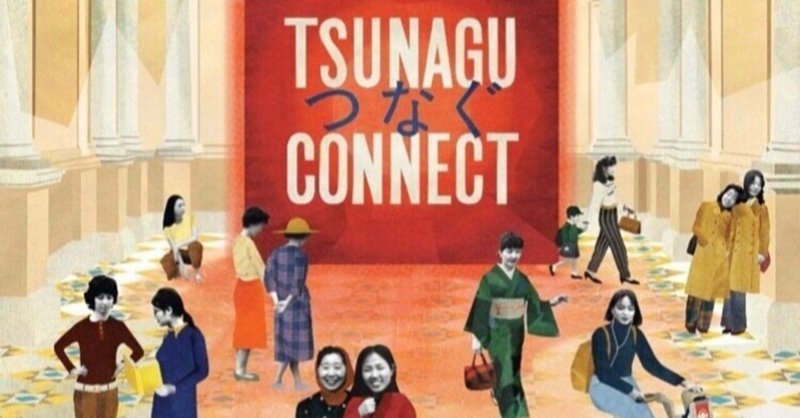 So relevant, so true and extremely funny.

New Earth Theatre presents Tsunagu- Connect live at Shoredich Town Hall.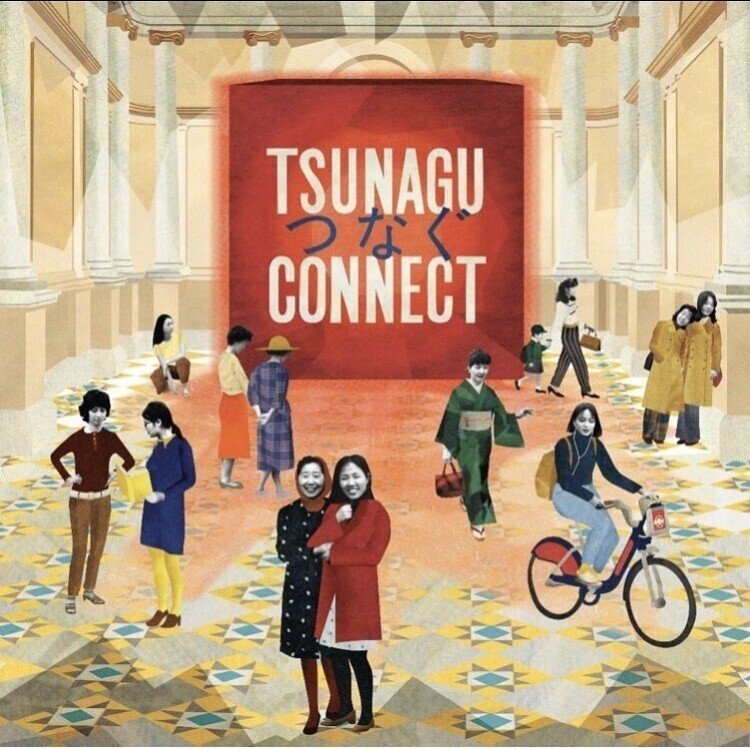 This iconic venue in East London provides the space needed for an immersive promenade play - the audiences follow the actors, to share the same feelings and atmosphere for themselves. It was my first experience of this approach and I loved it.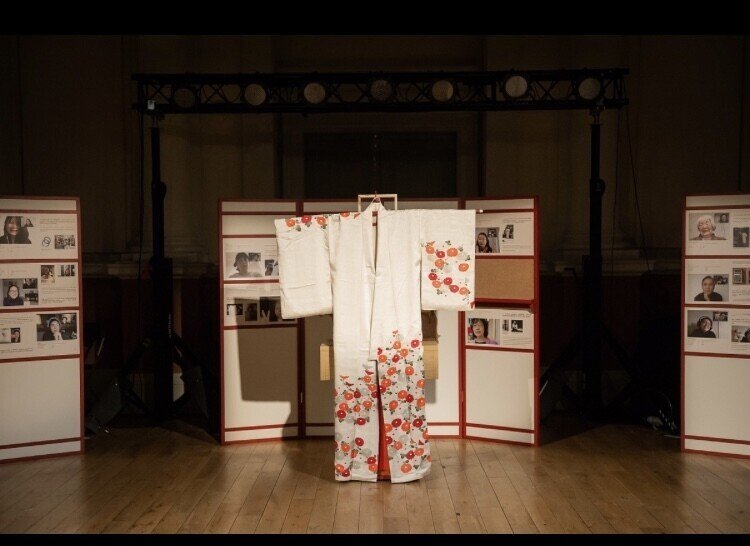 The play open with a demonstration of how to wear Kimono--The traditional Japanese garment--, followed by a depiction of school life during the war, then Windrush (this is important as not a lot of people know that the ship actually stopped at Yokohama, one of the Japanese port). The main story is based on the experiences of Japanese women in the UK interviewed by the creators.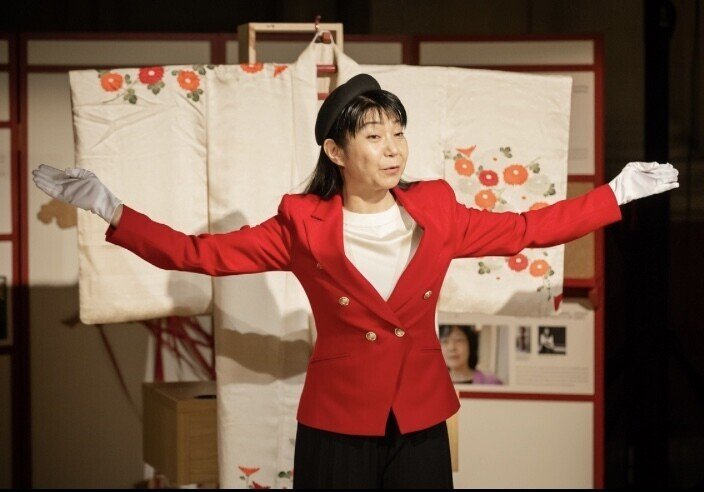 Most of this centres on the difficulties and troubles Japanese women had been through here in UK, from finding a right accommodation, subtle racism, visa extension and relationships….it was all so relevant to me that I thought this is my own story!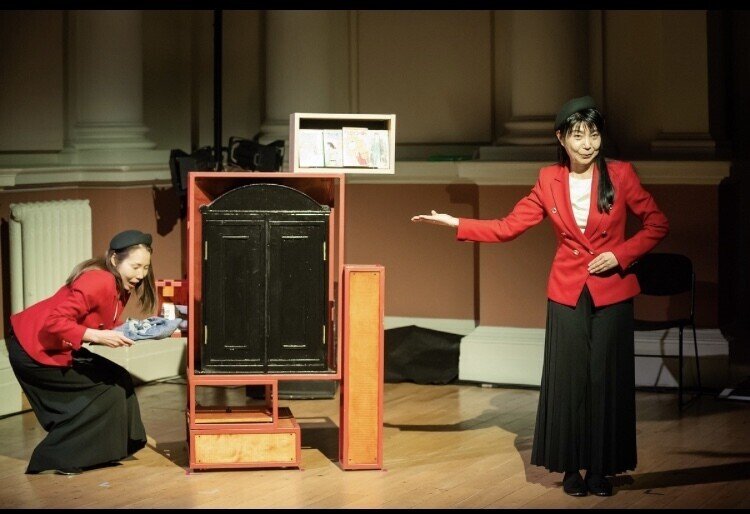 It may sound a bit depressing but not at all. The script was well-written and the actors bring the story cheerfully with flawless English. I was laughing and crying. The 75 minutes went so quickly.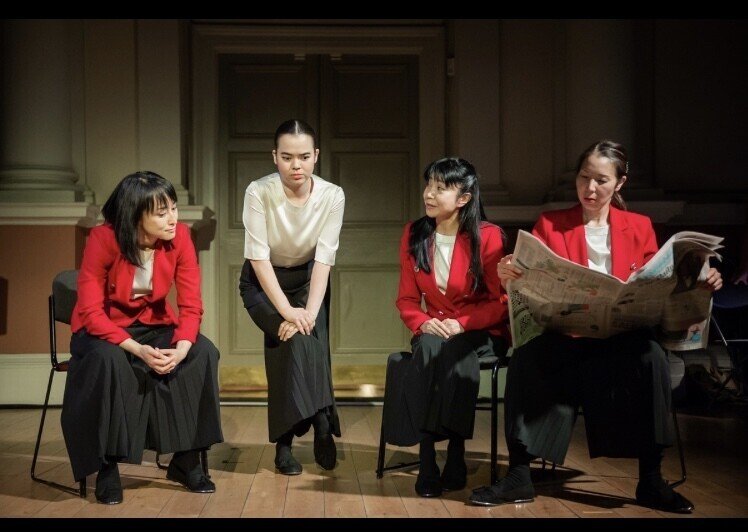 Then why are we, Japanese women are still here?
To find the answer, please go to the show.
You have 15mins after the show to read the interview and look around the objects. Some are nostalgic, some will make you smile.
Mami Kondo Hartley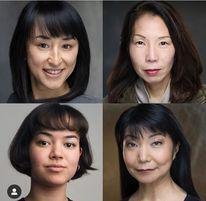 Tsunagu/Connect Live by New Earth Theatre at Shoreditch Town Hall - Trailer - YouTube

Co-created by Kumiko Mendl (The Last Days of Limehouse) and Kazuko Hohki (Evidence for the Existence of Borrowers). Design by 2019 Linbury Prize Winner TK Hay (An Adventure). Stewart Melton (Islander) as dramaturg and contributing playwright. Sound Design by Tingying Dong (After The End), Lighting Design by Nao Nagai (Trouble in Mind), Movement Direction by Sachi Kimura (GLOW)
TSUNAGU/CONNECT LIVE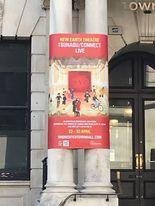 Shoreditch Town Hall
23 – 30 April 2022
Dates and Times
Saturday 23 April: 1.30pm, 4pm, 7pm (Celebration Night)
Tuesday 26 April: 7pm, 9.15pm
Wednesday 27 April: 3.30pm, 7pm, 9.15pm
Thursday 28 April: 3.30pm, 7pm, 9.15pm
Friday 29 April: 7pm (Enhanced by Extant), 9.15pm
Saturday 30 April: 3.30pm, 7pm
Tsunagu/Connect Live – Shoreditch Town HallTsunagu/Connect is an immersive theatrical adventure inspiredshoreditchtownhall.com
New Earth Theatre (@newearththeatre) • Instagram photos and videos


この記事が気に入ったら、サポートをしてみませんか?
気軽にクリエイターの支援と、記事のオススメができます!