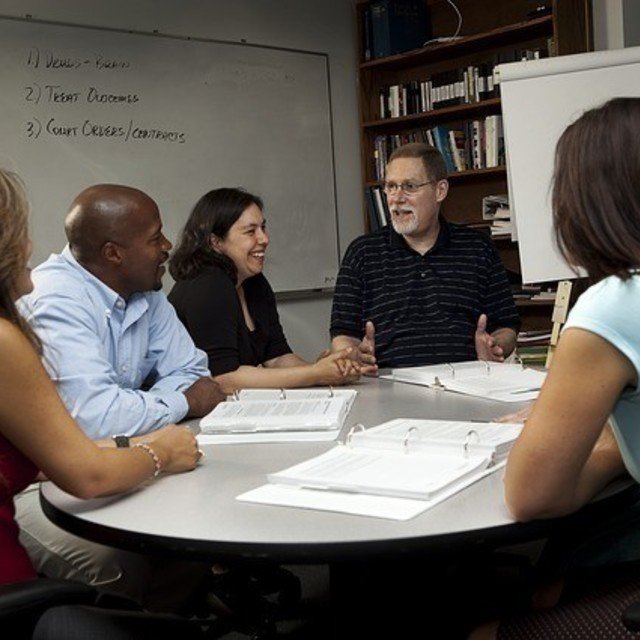 English Teachers Chat About Their Job
LIZ
Level: ★★★☆☆

Do you ever wonder what your English teachers talk about when they are outside the classroom? Here's a 30 seconds recording of two teachers!

###WHERE WAS THIS RECORDED?###

Two English teachers are in a pub talking about their job, especially the preparation of their classes.

###QUESTION###

Can you tell what they are angry about?

###BACKGROUND INFORMATION###

Sarah (woman) 30years old, from Manchester, United Kingdom
Michael (man) 28 years old, from Brisbane, Australia


###LISTEN TO THE DIALOGUE!###

********************************************************
I just always thought the angle is not quite right, or, want to do something else with it, and…

Or(1) the true or false, the false is really easy(2), I think(3), I mean f*ck that, I wanna give them a harder one.

That sort of sh*t, I get angry at myself because with very specific context I can reuse that. I haven't got the same text.

Yeah, exactly, yeah.

But(1) other stuff, like grammar points, they are everywhere. So you can, you can reuse that.

So I don't mind making those. Those are fine.

********************************************************

###ANSWER###

Michael and Sarah are angry because they create original materials for their classes which they can not reuse. Michael doesn't mind creating materials for grammar points.

###WHAT'S HIDDEN IN THE DIALOGUE?###

(1): starting sentences with "or" or "but"

In written language you can not start sentences with "or" or "but", but in normal conversations a lot of people do. Don't get them mixed up!

(2) and (3): voice tone for emphasis

Did you notice that Michael's voice went up like a question? This happens very often in English to EMPHASISE the message.
この記事が気に入ったら、サポートをしてみませんか?気軽にクリエイターを支援できます。