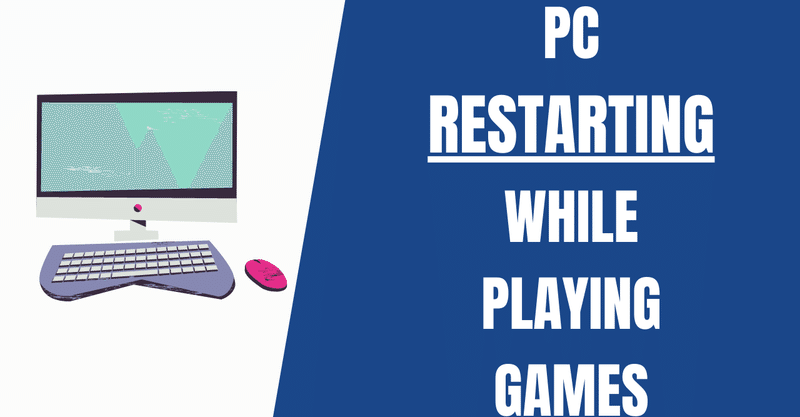 How to Fix Pc restart problem while playing games
It is often seen that at times, a PC shuts down on its own and restarts out of the blue. In case you also face this error, simply read this blog till the end to know how you can do so with the help of this blog.

Steps to fix when Pc is restarting while playing games

- Do a clean scan- the virus can be the reason behind the cause of this problem which is why you need to make sure of the fact that your antivirus software has been updated to the latest version and then do a clean scan afterward. If there are no issues, and your computer is safe, you can move to the next method.

- Prevent overheating- in case your PC is overheating, you will need to meet the reboot program while playing a game. This is because when the CPU gets too busy, it produces a lot of heat which will further lead to the shutting down of your PC automatically to protect itself. To prevent this situation from happening, you will need to clean the PC. You can do so by cleaning the PC and also by making sure that all of the fans are working properly. There might be a high possibility that there is something wrong with your CPU cooler in case everything else that you check is working fine.

- Update your graphic card drivers- this error can also occur due to outdated or missing drivers. This is why you need to update the drivers first. Simply download and install the driver easily. Run it and then click the scan now button. The program will then scan your computer and check for driver problems. Now simply click on the update all option to automatically download the correct version of all the drivers that were missing out earlier.

These are some of the simple ways that one can fix this issue. For more info, you may seek the help of a professional.
この記事が気に入ったら、サポートをしてみませんか?
気軽にクリエイターの支援と、記事のオススメができます!