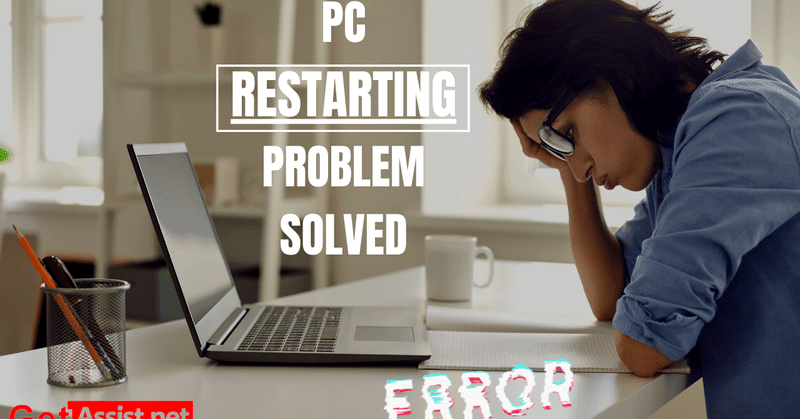 How to FiX PC restarting problems
What do you do when your PC keeps restarting automatically? An unexpected restart of your computer can lose in multiple ways, such as loss of data, application failures, interruption in workflow, and most importantly it frustrates if it repeats. Hence, it's crucial to fix PC restarting issues to avoid such things. Read on to know how you can troubleshoot automatic restarts of your computer.
Ways to fix PC restarting problems
1. Turn off the automatic restart feature
Some systems come with an auto-start feature, especially with windows 10, to troubleshoot software failure and other internal errors. However, this may make your computer restart frequently. You can disable this feature from the control panel. Go to the control panel > system and security> system options> advanced system settings> startup and recovery > settings> system failure. Now turn off the Automatically option and save changes by hitting on OK.
2. Restart your computer in a safe mode and apply the troubleshooting

Perhaps your system is facing errors because of software failures, which will not enable you to apply troubleshooting in a normal mode. Thus, restart your PC in a safe mode if your PC keeps restarting. You can do this by clicking on the windows start icon. Now, long press on the shift key and restart your PC while still holding the shift key. You can now release the shift key if your PC has begun restarting.
3. Delete recent updates

Make sure all recent applications and updates had been installed with all precautions. Because the existence of any malware can cause your system failures. Delete all the recent updates from windows settings> update and security> view update history> uninstall updates. Select all the recent updates and delete them.
4. Run an anti-malware program or scan your PC

If your PC keeps restarting even after applying troubleshooting methods, it may have caught malware. Run an anti-malware scan to detect malware and viruses. You can go for any online tool, like Malwarebytes, to scan your system.
5. Check RAM

Make sure RAM (Random Access Memory) is placed correctly. As one of the main components to run your system, RAM needs to be placed correctly in its slot. Additionally, try removing > cleaning> and re-fixing it.
この記事が気に入ったら、サポートをしてみませんか?
気軽にクリエイターの支援と、記事のオススメができます!